Your Wexford Bucket List
New years are all about resolutions but at Visit Wexford, we also love a good bucket list!
County Wexford is one of Ireland's top tourist destinations, with so much to do during your stay here. You won't be stuck for things to do in the Model County, with plenty of attractions and activities throughout the county for you to explore, food tours to enjoy, spa breaks to indulge in and more. We've combined a bucket list for you to inspire your visit to Wexford in 2023.
Our #TravelTip: Plan ahead! There's lots to see and do around the county, so planning where you want to go will allow you to fit as much into your visit as possible. Our website has directories on everything from accommodation and dining to activities and festivals so be sure to refer to them when planning your trip. Or why not follow our jam-packed itineraries? Download them here.
✓ Get up close and personal with the beautiful wildlife
Seal Rescue Ireland
When it comes to animals, Wexford has many unique experiences that you won't find anywhere else! Seal Rescue Ireland is Ireland's only seal sanctuary where you can visit the seals in their care and learn all about their rehabilitation and conservation efforts. Secret Valley Wildlife Park is home to everything from farm animals to lemurs and monkeys, so take a tour of the 14-acre farm to see them all. The Saltee Ferry sails daily to the Saltee Islands during high season where you can meet the colony of puffins that live there. The remote islands are a hub for beautiful flora, fauna and memorable trips. Families love Blackwater Open Farm, Kia Ora Mini Farm and Shrule Pet Farm where kids can spend the day having fun and meeting the farm animals. PS. don't get too close as we respect all of Wexford's wildlife's personal space and allow them the freedom to be comfortable and happy!
✓ Tickle your tastebuds with a food tour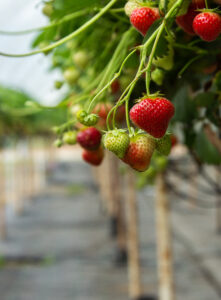 Wheelock's Strawberries
In terms of food tourism destinations, Wexford is truly a hidden gem. The county's food story dates back thousands of years and nowadays, it is teeming with the juiciest fruit, freshest seafood and lush crops. Seasoned food tourists will love Wexford's Michelin-accredited restaurants – Aldridge Lodge, La Côte, Table Forty One and The Duck Restaurant. Or those looking to learn more about Wexford's food story and producers can book a tour with Taste Wexford. Taste Wexford is a sub-brand of Visit Wexford CLG. Click here for our food directory.
✓ Immerse yourself in the history of Wexford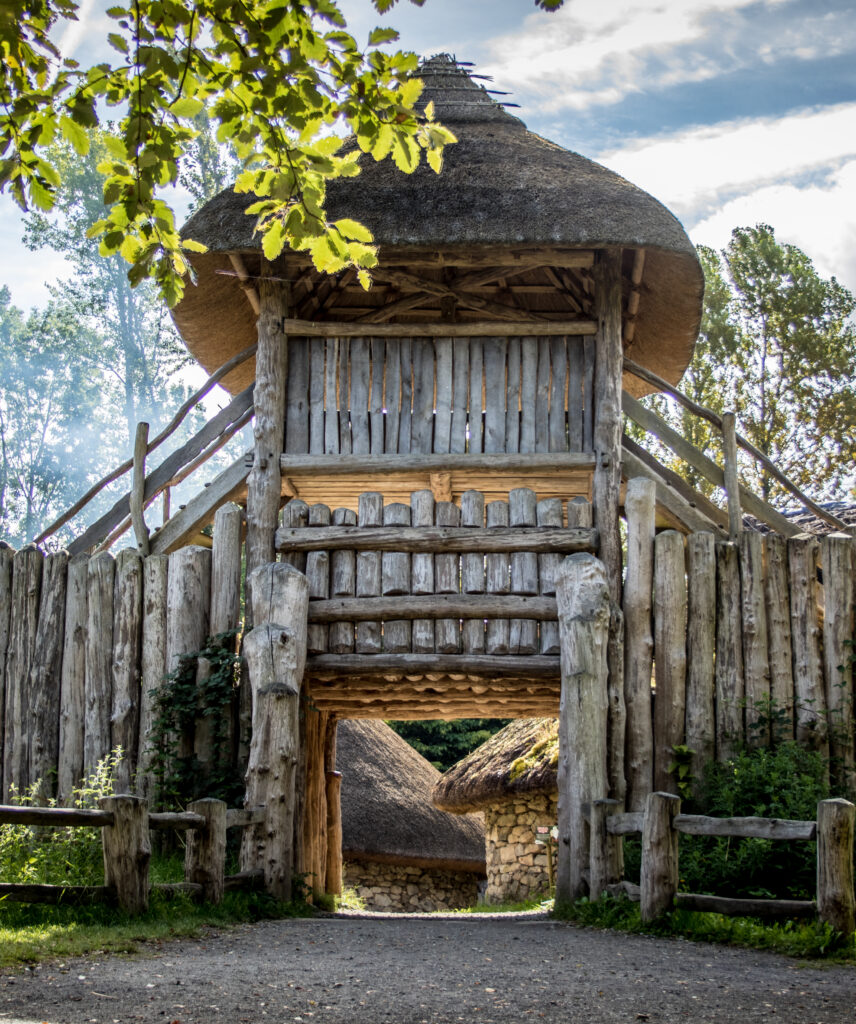 Irish National Heritage Park
Wexford is one of the top destinations in Ireland for history and heritage attractions. This is no surprise as the county's history dates back to over 9,000 years ago and has everything from Viking settlements to Norman castles. The Irish National Heritage Park tells the story of some of Ireland's earliest settlers. Experience the incredible journey of those who emigrated during The Great Famine at the Dunbrody Famine Ship. Learn about all the 1798 Rebellion – much of which took place in Wexford – at The National 1798 Rebellion Centre and visit Vinegar Hill afterwards, the site of the main battle. Click here for our heritage and culture directory.
✓ Visit the oldest operational lighthouse in the world
Hook Lighthouse
Hook Lighthouse – one of Wexford's most recognisable sites – has been operational for over 800 years. Sitting on the edge of Hook Head, the lighthouse is surrounded by incredible rugged, coastal views. Take a tour of the lighthouse and relax in the restaurant or on the lawn afterwards with spectacular panoramic views of the peninsula.
✓ Go sunrise swimming on one of Wexford's beaches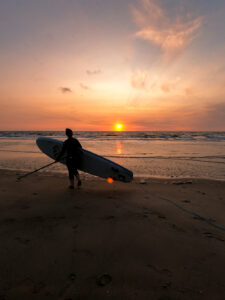 Tick off that bucket list with a sunrise swim on one of Wexford's golden beaches. Wexford is renowned for its beaches and Curracloe Beach holds the title of the longest beach in Ireland. Morriscastle Beach and Cahore Beach among others are other stunning beaches that flecks in golden glow for those of you who are early risers. What better way to start your morning that a sunrise swim on one of Wexford's finest golden stretch of sand and sea! Click here for our beaches directory.
✓ See the county from a different viewpoint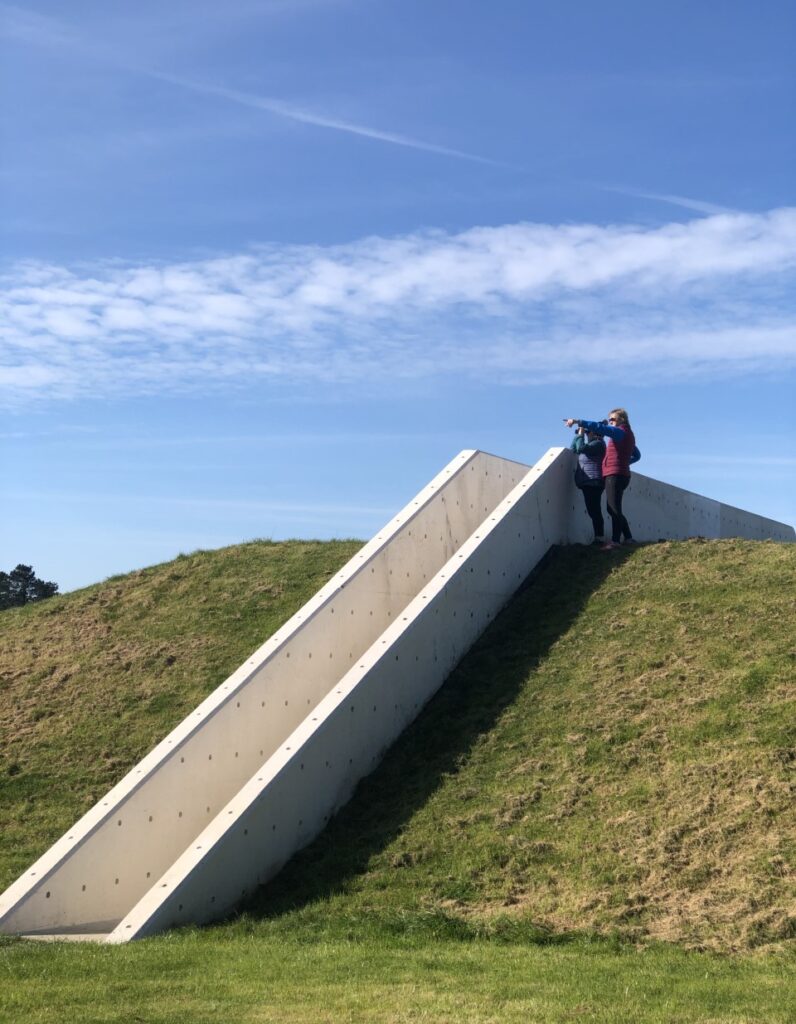 Oulart Hill
Don't forget to pack your hiking boots for your trip to Wexford because there are many great mountainous and hilly areas to discover. Novice hikers will enjoy the moderate historical hills like Oulart Hill and Tara Hill which have incredible 360-degree views of the surrounding countryside. Those looking for more challenging treks will love the 13 kilometer-long Three Rocks Trail that runs all the way from Ferrycarrig to Barntown, or a hike up Mount Leinster in the Blackstairs Mountains. Click here for our trails directory.
✓ Treat yourself to a luxury spa day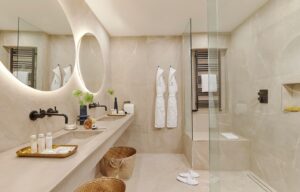 Seafield Hotel and Spa Resort
Why not take a different approach tick a more relaxing day out off your bucket list? Wexford has an abundance of beautiful destinations that is bound to fulfil the most relaxing experience on your spa day. From spa breaks in Seafield Hotel and Spa Resort, or Clayton Whites Hotel, you will be sure to get the best possible experience in our corner of Irelands Ancient East! It will definItely be something you will want to do more often and where better than to tick it off your bucket list than in the Model County. 
✓ Take part in thrilling activities in incredible locations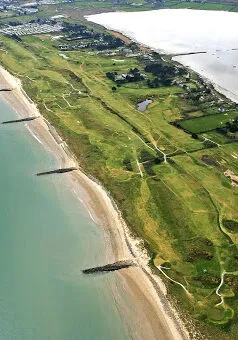 Rosslare Golf Club
You will never be stuck for something exciting to do in Wexford. The county is home to a number of unique experiences that you won't find anywhere else in the country. Book a sea cave kayaking experience with The Irish Experience and explore the hidden caves along the stunning Hook Peninsula, or relax on calmer waters kayaking down the River Slaney with Go Paddle. Get your adrenaline pumping with a high-octane quad day at Quadventure. If a round of golf is more your scene, you're spoiled for choice in Wexford. Choose from a variety of courses from the only true links golf course in the south east with unbelievable coastal views at Rosslare Golf Club, or swap the sea for mountain views at Bunclody Golf Club and Enniscorthy Golf Club. Click here for our activities directory.
✓ Get back to nature in gorgeous gardens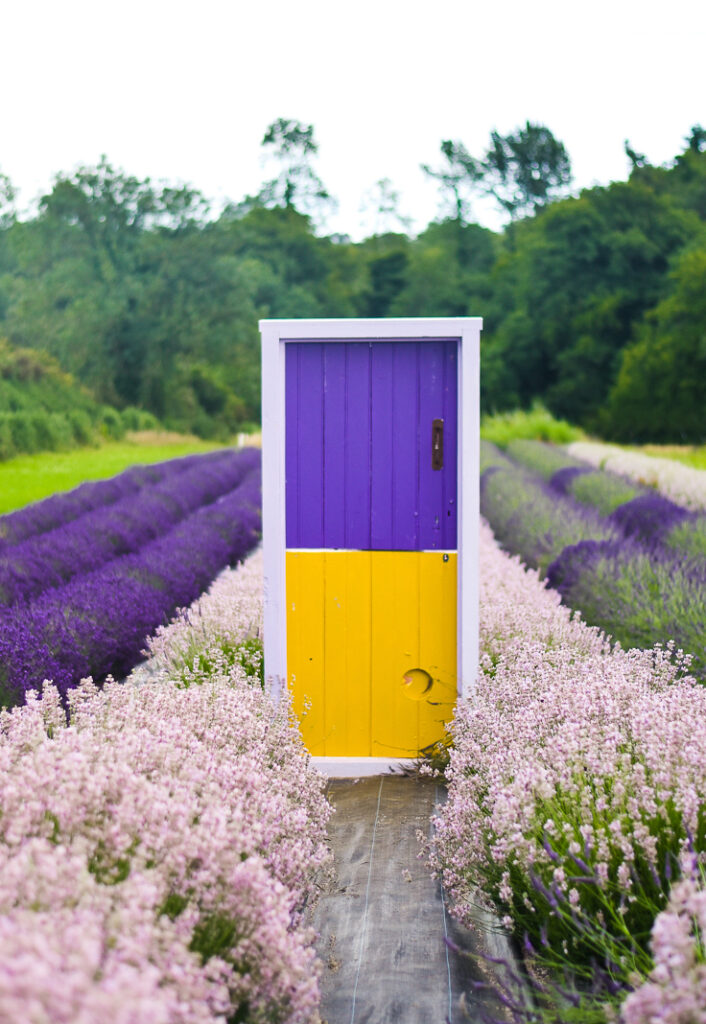 Wexford Lavender Farm
Stop and smell the roses in one of Wexford's many gardens. If you're visiting Tintern Abbey, be sure to stop by Colclough Walled Garden which has been beautifully restored. Kilmokea Country House boasts 7 acres of stunning gardens and you can unwind in their tea room after exploring them. Not only does Wexford Lavender Farm smell amazing, but the fields of purple are also perfect for photos to remember your day out. Glenavon Japanese Gardens and JFK Arboretum are both uniquely beautiful places to visit while immersing yourself in nature. Click here for our gardens directory.
✓ Eat out at some of Wexford's finest hospitality hotspots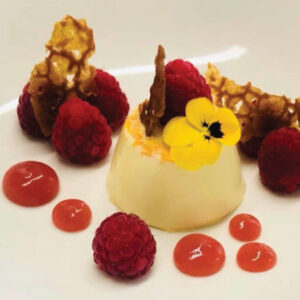 Table Forty One
Make fine dining in Wexford one of the priorities on your bucket list. With a range of fine dining options around the county, it would be a shame not to try them out! From Table Forty One and 10 West Bistro to La Cote Seafood Restaurant or Greenacres in Wexford town, County Wexford has it all when it comes to fine dining. Click here to find more fine dining spots in Wexford
✓ Discover the south coast with The Irish Experience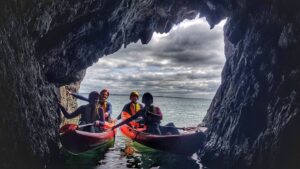 The Irish Experience 
#KeepDiscovering all that #IrelandsAncientEast has to offer with a fun off-the-coast adventure with The Irish Experience. What makes this experience so unique is how in depth you get into learning about the history of the east coast on the water, no matter how much you thought you knew or how much you enjoyed water activities before. It's guaranteed to be one of the best ones to tick off the bucket list this year!
So what are you waiting for? It's time to start ticking off that 2023 Ireland bucket list in County Wexford
Wexford. Good for the soul. Start your adventure here.