What better way to begin your discovery of our beautiful county than by exploring some of Ireland's most popular and iconic landmark's on Ireland's Ancient East. Wexford Trails is county-wide series of tourism trails with over 80 members across the county, showcasing the best of what Wexford has to offer. Trails in the network include the Wexford Craft Trail, Wexford Cycling Trail, Wexford Garden Trail, Wexford Heritage Trail and Wexford Walking Trail.
Look out for the Wexford Trails branded signs and let us help guide you on your journey.
Our Story:
The beautiful, historic and diverse county of Wexford is located on the south eastern corner of the island of Ireland. Wexford is one of Ireland's top places to explore and experience, boasting 275 kilometres of coastline with golden sandy beaches, rocky headlands, cliffs and nature preserves plus vibrant towns, welcoming communities and a calendar filled with festivals. Heritage runs deep in Wexford. Exploring this Cornerstone of Ireland's Ancient East and journeying through the unspoiled landscape, hearing first-hand the stories that shaped Ireland is a must. Vikings certainly made their mark in Wexford. Sailing down from Scandinavia, hordes of wild wayfarers first arrived in the 8th century to loot and pillage. But we've a lot to thank them for. They also laid the foundations of many Irish towns, including Wexford, which was founded by the Vikings in about 800 AD. They named it Veisafjoror, inlet of the mud flats and it remained a Viking town for about 300 years! Viking influences can still be found in the town and county to this day. In 1169 the Normans arrived in Wexford at the request of the recently ousted King of Leinster whose royal seat was in the village of Ferns in north Wexford. They arrived to help Diarmuid MacMurrough regain his kingdom. Today, Norse and Norman influences combine in Wexford, a town which has retained its compact, medieval feel – though the only invading hordes you are likely to encounter these days are the opera buffs descending on the town for the annual international Wexford Festival Opera. Presuming you are travelling by car rather than longboat, routes connecting the highlights of this Cornerstone of Ireland make for some great driving trips, ranging from the towns and villages themselves to all the rivers, beaches, festivals, castles, forts, abbeys and cafés en route.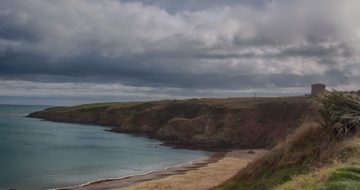 Wexford Walking Trails
County Wexford has a selection of beautiful walks from; wooded, historic, coastal and mountain trails. You can choose a different walk each day and savour the varied beauty of Europe's most western isle. You can walk through bird-rich polders beside Wexford town or traverse the slopes of Mount Leinster and the Blackstairs Mountains in the […]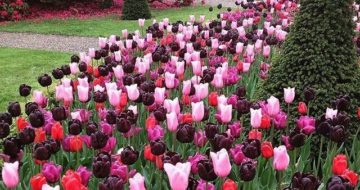 Wexford Garden Trail
Wexford Garden Trail will lead you through some of the most beautiful, exiting, unique and exotic gardens in Ireland's Sunny South East. Our gardens reflect the history and diversity of the county and its landscape. Some gardens on the trail were originally laid out in the 18th and 19th centuries, while others are quite […]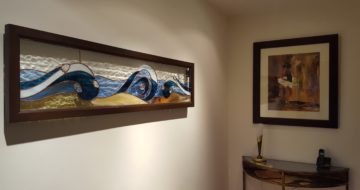 Wexford Craft Trail
The hum of the potter's wheel, the click of the weaver's shuttle, hammer blows to the anvil and the calm of needlework – all these are the sounds of Wexford's craftsmen and women at work. Across the county of Wexford you will find the studios of today's craft people with authentic handcrafts and fine workmanship […]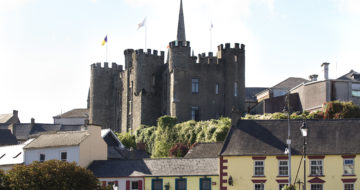 Wexford Heritage Trail
An age-old gateway into Ireland, County Wexford is steeped in history dating back to the Stone Age, over 6,000 years ago. Explore Wexford's history and culture on the Wexford Heritage Trail. From mountain to sea, mainland to islands, our trail leads you to castles, churches, gardens, windmills and forts. Explore the world's oldest lighthouse, […]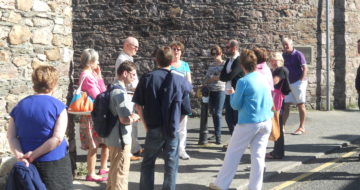 Wexford Walking Tours
A historical and anecdotal tour of Wexford Town daily Monday to Saturday inclusive, from 01 April to 31 September. Tours depart from Wexford Tourist Office on Crescent Quay at 16;30 Cost €7 per person, duration; 45-60mins "History happened in all weathers and so do our tours"