Begin an unforgettable journey through Ireland's past, with a visit to some of Wexford's top attractions.
Vividly discover the 1798 Rebellion, one of Ireland's most significant historic events. Immerse yourself in a reproduction of the 1840's Irish famine emigration. Step into Ireland's most haunted house and visit one of the oldest operational lighthouses in the world.
With something for all generations to enjoy, don't miss out on experiencing the best of what Wexford has to offer.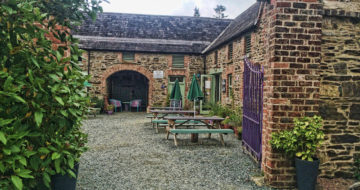 Wexford Lavender Farm
Irelands only dedicated Lavender Farm, we have 5 acres of lavender set out in two fields. A café, giftshop, plant sales (summer) playground, woodland walks, animals, quad train ride for children, craft room (summer months).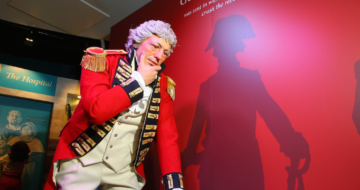 The National 1798 Rebellion Centre
Fanned by flames of Revolution in America and France, the events of 1798 in Ireland are etched forever on Irish history. Vividly re-told in an exciting interpretation of events the "Rebellion Experience" at The National 1798 Rebellion Centre is not to be missed. On your visit, you will meet the key figures of the Rebellion, […]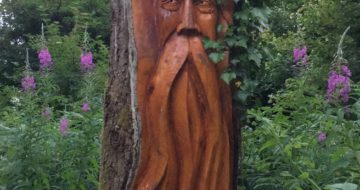 Kids Literary & Music Day
KIDS LITERARY & MUSIC DAY – Sunday 19th of July  Get into the creative rhythm with a fun-filled family day of singing, music and dance workshops. Enjoy listening to well-known children's authors as they read their stories. Bring your imagination to life by creating, writing and illustrating your own short story on the day! A […]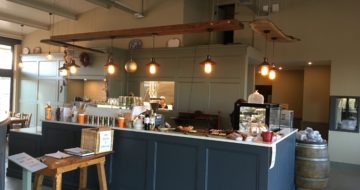 The Village at Wheelocks
The Wheelocks have been growing fruit at the family farm since the 1950s. Now we are delighted to welcome you to our farm to experience the Village at Wheelock's! Our newly developed 17-acre site is in a beautiful rural setting just outside Enniscorthy and easily accessed from the M11 motorway between Dublin and Wexford. We […]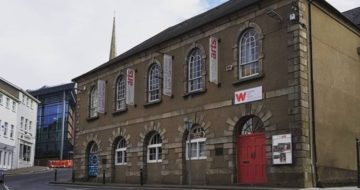 Wexford Arts Centre
Wexford Arts Centre based in the historic Cornmarket building was established in 1974, and we are very proud to be the oldest regional arts centre in Ireland. We have been providing art and entertainment for native and visitor alike ever since. We are thankful to all our supporters including main funding from Arts Council Ireland, Wexford County Council, Pobal and Wexford Local Development.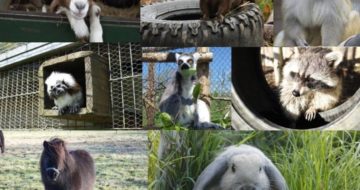 Secret Valley Wildlife Park
Secret Valley Wildlife Park & Zoo is fourteen acres of fun for all the family and the only fully licensed zoo in the southeast of Ireland. We have a full daily timetable of fun activities to keep everyone entertained from bottle feeding our kid goats, to holding guinea pigs, insects and lizards. The children can […]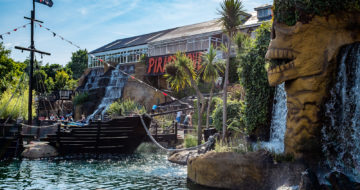 Pirates Cove
Pirates Cove is a family run attraction in Courtown Harbour. At Pirates Cove they work hard to make sure that you get the best family day out in the South East of Ireland. They are open 7 days a week all year round and cater for Kids Birthday Parties and they also welcome group bookings. […]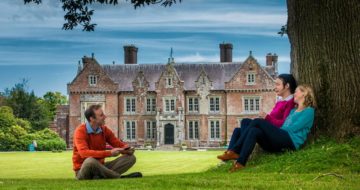 Wells House & Gardens
Waiting to be explored is Wells House & Gardens, a Great Victorian House and Gardens in the heart of Wexford, delivering the promise of Ireland's Ancient East. With two enchanted, interactive woodland walks, a living house tour, craft courtyard, terrace gardens, archery, clay pigeon shooting, falconry, an adventure playground and animal farm with falconry centre […]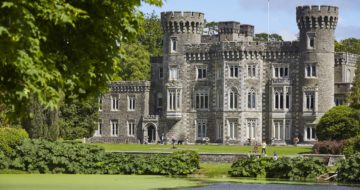 Johnstown Castle Estate, Museum and Gardens
Johnstown Castle Estate, Museum & Gardens has a long and colourful story stretching over 800 years The 3 in 1 attraction has a range of activities for all ages. Enjoy a guided tour of the restored 19th-century Castle and unique servants' tunnel – the longest domestic servants' tunnel in Ireland. Take a look at the […]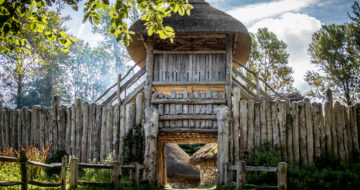 The Irish National Heritage Park
Located on the banks of the picturesque River Slaney, 'The Irish National Heritage Park' truly is the cornerstone of 'Ireland's Ancient East'. An outdoor museum depicting 9,000 years of re-created Irish History situated within natural forestry & wet woodlands. Take an unforgettable journey through Ireland's past and experience stories, sights and sounds that shaped our […]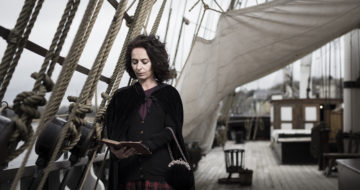 Dunbrody Famine Ship Experience
Dunbrody Famine Ship Experience & Restaurant New Ross, Co. Wexford The Dunbrody Famine Ship Experience is a spectacular feature of the New Ross quayside. There are some tourist attractions that cant be missed and The Dunbrody Famine Ship Experience In New Ross, Co. Wexford is one of them. The Dunbrody Famine Ship & Irish Emigrant Experience visitor centre […]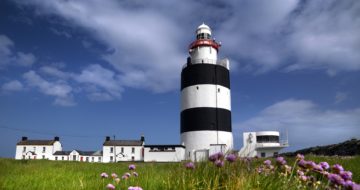 Hook Lighthouse
Hook Lighthouse – The oldest original operating lighthouse in the World. Enjoy a tour of Hook Lighthouse, one of the most popular visitor attractions on Ireland's Ancient East. Loved by visitors year round this 800 year old lighthouse has many accolades, chief amongst them; it is the oldest original operating lighthouse in the world… yes, […]