Wexford Tourist Attractions
Begin an unforgettable journey through Ireland's past, with a visit to some of the top Wexford tourist attractions.
Vividly discover the 1798 Rebellion, one of Ireland's most significant historic events. Immerse yourself in a reproduction of the 1840's Irish famine emigration. Step into Ireland's most haunted house and visit one of the oldest operational lighthouses in the world.
With something for all generations to enjoy, don't miss out on experiencing the best places to visit in Wexford.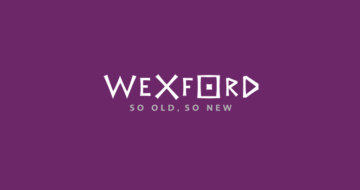 Enniscorthy Promenade Playground
Enniscorthy Promenade Playground includes a central play unit with the Play-Odyssey Senior Tower with "Gun Powder Store" at top level, 2 tunnel double poly slides and many other fun features which offer children plenty of play value.  Specialist sensory and special needs equipment are also included, including eco-tube chimes, an inclusive & fully accessible multi-user […]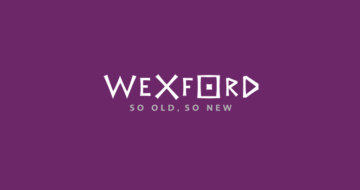 The Min Ryan park and Playground
A new Playground in Wexford Town The new Min Ryan public park and playground opened in June 2020 in Wexford Town,  provides high quality and attractive open public space, which is accessible to all. Situated next to the new Loreto Secondary School the park will boast an array of attractive features, including a playground, picnic […]
Irish National Heritage Park Open June 8th
Mon 8th June - Mon 20th July
The grounds of the Irish National Heritage Park will re-open on Monday 8th June In line with the Government's roadmap, the Park is initially re-opening for visitors who are living within 20km of the Heritage Park. Take-away tea, coffee and light snacks will be available.  Buy your tickets online: You can now book your […]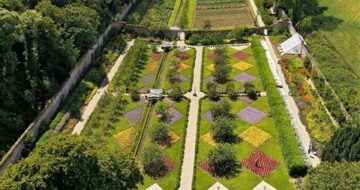 Colclough Walled Garden
Restored to its former glory, this enchanting Georgian Walled Garden with curved corners was built by the Colclough family in the early 19th Century. Set on 2.5 acres, the ornamental and kitchen gardens are separated by a brick wall with distinctive intra mural structures. A river, crossed by five bridges, flows through the length of […]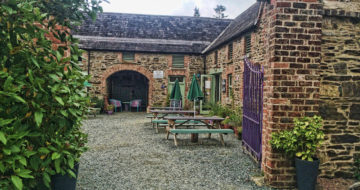 Wexford Lavender Farm
Irelands only dedicated Lavender Farm, we have 5 acres of lavender set out in two fields. A café, giftshop, plant sales (summer) playground, woodland walks, animals, quad train ride for children, craft room (summer months).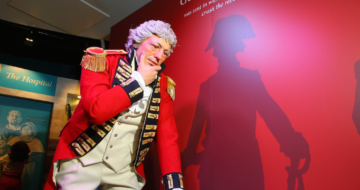 The National 1798 Rebellion Centre
Fanned by flames of Revolution in America and France, the events of 1798 in Ireland are etched forever on Irish history. Vividly re-told in an exciting interpretation of events the "Rebellion Experience" at The National 1798 Rebellion Centre is not to be missed. On your visit, you will meet the key figures of the Rebellion, […]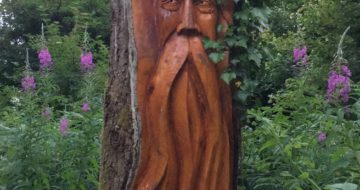 Kids Literary & Music Day
KIDS LITERARY & MUSIC DAY – Sunday 19th of July  Get into the creative rhythm with a fun-filled family day of singing, music and dance workshops. Enjoy listening to well-known children's authors as they read their stories. Bring your imagination to life by creating, writing and illustrating your own short story on the day! A […]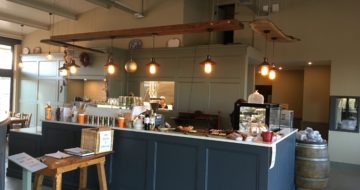 The Village at Wheelocks
The Wheelocks have been growing fruit at the family farm since the 1950s. Now we are delighted to welcome you to our farm to experience the Village at Wheelock's! Our newly developed 17-acre site is in a beautiful rural setting just outside Enniscorthy and easily accessed from the M11 motorway between Dublin and Wexford. We […]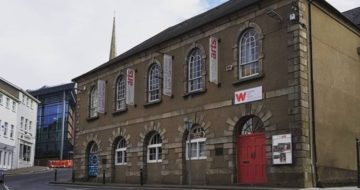 Wexford Arts Centre
Wexford Arts Centre based in the historic Cornmarket building was established in 1974, and we are very proud to be the oldest regional arts centre in Ireland. We have been providing art and entertainment for native and visitor alike ever since. We are thankful to all our supporters including main funding from Arts Council Ireland, Wexford County Council, Pobal and Wexford Local Development.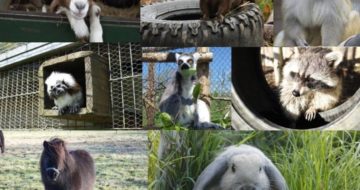 Secret Valley Wildlife Park
Secret Valley Wildlife Park & Zoo is fourteen acres of fun for all the family and the only fully licensed zoo in the southeast of Ireland. We have a full daily timetable of fun activities to keep everyone entertained from bottle feeding our kid goats, to holding guinea pigs, insects and lizards. The children can […]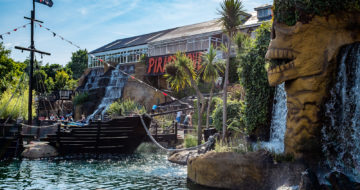 Pirates Cove
Pirates Cove is a family run attraction in Courtown Harbour. At Pirates Cove they work hard to make sure that you get the best family day out in the South East of Ireland. They are open 7 days a week all year round and cater for Kids Birthday Parties and they also welcome group bookings. […]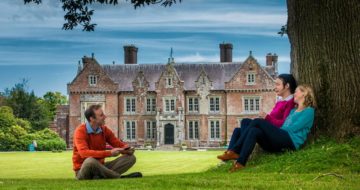 Wells House & Gardens
Waiting to be explored is Wells House & Gardens, a Great Victorian House and Gardens in the heart of Wexford, delivering the promise of Ireland's Ancient East. With two enchanted, interactive woodland walks, a living house tour (not available until 2021),  craft courtyard, terrace gardens, archery, clay pigeon shooting, falconry, an adventure playground and animal […]