Wexford Tourist Attractions
County Wexford is home to some of the top points of interest in Ireland.
Begin an unforgettable journey through Ireland's past with a visit to some of the top Wexford tourist attractions. Vividly discover the 1798 Rebellion, immerse yourself in the stories of the Great Irish Famine, step into Ireland's most haunted house and visit one of the oldest operational lighthouses in the world.
With something for everyone to enjoy, don't miss out on experiencing the best places to visit and tourist attractions that Wexford has to offer.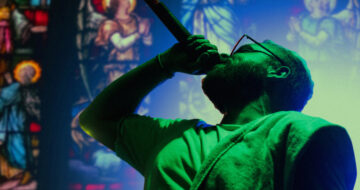 The Presentation Arts Centre
The Presentation Arts Centre is a fully accessible and multi-use art gallery and historic theatre in the heart of Enniscorthy, Co. Wexford. We host exhibitions, theatre shows, live music gigs, creative workshops for adults and children and so much more. Our converted chapel theatre is the star of our venue, with a dazzling stained […]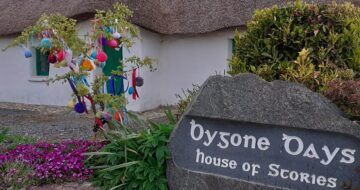 The Storytelling Houses of Wexford
Scattered across Wexford, typically a little out of the way, up a mountain road or tucked away in a rural village, you'll find the Storytelling Houses of Wexford.  Hosted by a Bán on Tí or Fear an Tí who hold the Talking Stick and bag the seat by the fireside!  Held on various nights […]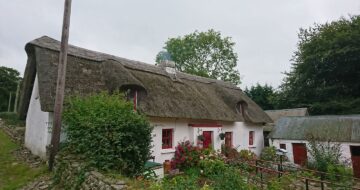 Ár mBréacha House of Storytelling
Ár mBréacha House is a traditional Storytelling House in on a small rural road just outside Camolin Storytelling sessions are held on the first Tuesday of each month throughout the year Anyone attending is invited to tell a story, sing a song, or simply listen to the stories, songs and experiences of other guests. No […]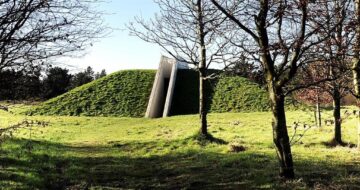 Tulach a'tSolais Monument
"The construction of a tulach or burial mound, as a place of connection between the world of the living and the 'other world' was common in ancient Ireland. The United Irishmen's uprising of 1798, fuelled by the revolutionary example of the United States and France, took place at Oulart Hill. Victory led to the establishment […]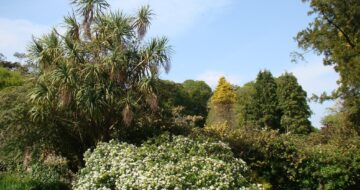 Monksgrange Gardens
Monksgrange Garden & Norman Gallery has extensive gardens with views to Mount Leinster. A walk around some of the bucolic beds and borders is a must! Supplanting the original 18th century garden, the current layout was completed in the 1920's. A folly castle built in 1822 adds an air of history to its surrounding garden. […]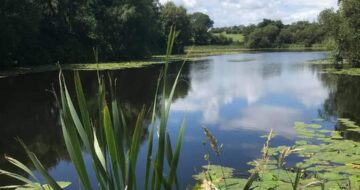 Talbot Lake and Nature Walk
Talbot Lake and Nature Walk is an attraction in Blackwater. Set on the grounds of a sprawling Georgian estate, our amenities include a 1.5 km lakeside nature walk around our man-made lake with breathtaking scenery. We also have a playground and lots of fun areas for kids, picnic areas, and a Coffee Kiosk. We also […]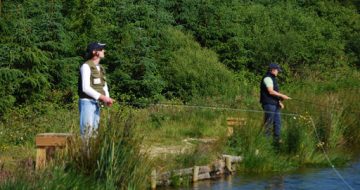 Loch Mahon Fishing Lake
Lochmahon comprises three spring-fed lakes stocked with Trout, Carp, Roach, Rudd, and Tench. Our facilities include a dedicated fly lake, specimen carp lake (up to 25Ib), and course/match lake. Private free parking, rod hire, toilets, fly fishing lessons, outdoor lawn, picnic/bbq area, overnight fishing by arrangement. Our tackle shop is stocked with leading brands, Fox, […]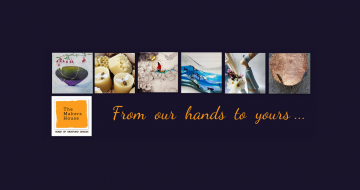 The Makers House Wexford
The Makers House is a creative venture set in the heart of Wexford town. Bringing together some of the finest Designer Makers from the county we exhibit and sell contemporary Irish art, craft and design created by us in Wexford. A member of Wexford Craft Trail and registered with the Design Craft Council of Ireland […]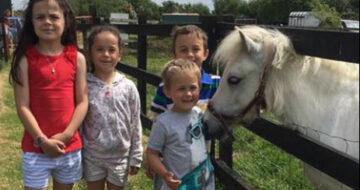 Shrule Pet Farm
Reopening on the 30th of May! Come explore our family-run Pet Farm, nestled in the dunes between Ballygarret and Kilmuckridge. You'll find all the usual suspects, clucking hens, oinking pigs and fluffy hampsters alongside sheep, goats, alpacas and horses! Your welcome to enjoy a picnic on site and explore our small woodlands afterwards.  On site […]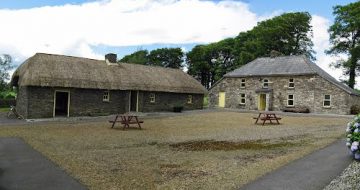 Fr Murphy 1798 Centre
The Fr Murphy Centre will remain closed until further notice, we hope to reopen Summer 2021 This family-friendly environment is a haven of peace in a rural setting with something available for all age groups. The Centre spans a 250-year period embracing both the historical and rural aspects of the area. Fr. John Murphy […]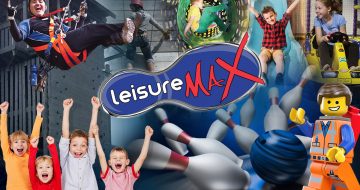 Leisure Max
We are a Unique Family entertainment Centre full of fun and excitement with so many hidden gems, with up to 24 activities for you to choose from. Check out our new out door All Aboard and our New Laser tag course with goggle soccer and escape rooms are you up for challenge? We […]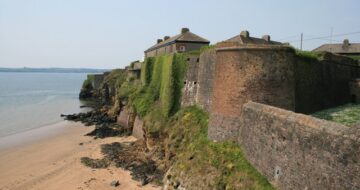 Duncannon Fort
Duncannon fort is a great example of a bastion or star shaped fort. Built in the Elizabethan period the layers of over 450 year history are mind blowing. Great family day out.