Wexford Tourist Attractions
County Wexford is home to some of the top points of interest in Ireland.
Begin an unforgettable journey through Ireland's past with a visit to some of the top Wexford tourist attractions. Vividly discover the 1798 Rebellion, immerse yourself in the stories of the Great Irish Famine, step into Ireland's most haunted house and visit one of the oldest operational lighthouses in the world.
With something for everyone to enjoy, don't miss out on experiencing the best places to visit in Wexford and explore the tourist attractions Wexford has to offer.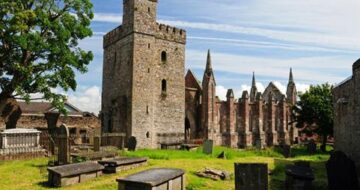 Selskar Abbey Guided Tours by Wexford Lions Club
Wexford Lions Club volunteers offer a fascinating tour of the 13th century, Selskar Abbey and Westgate Heritage Tower. Guiding visitors through key events in the history of the abbey and Wexford town. Look out for the grotesques, our ancient sarcophagus and learn about some of the historical occupants. Meeting at the Nickey Rackard statue […]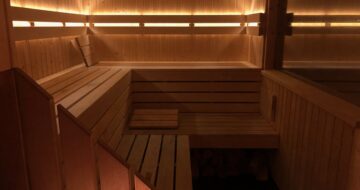 Saltee Sauna
Your Sauna by the Sea All sauna information, prices, booking system & our current availability can be found through Saltee Sauna.   Private & Social sauna setting options Changing area Sauna temperatures 80° – 100°C Beach shower, fresh water A stress-free environment One~Way glass window for unique view of harbour & beach  Sauna […]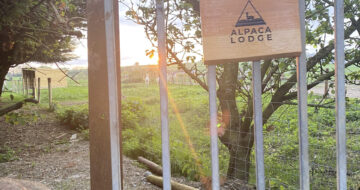 Alpaca Lodge
Enjoy a unique alpaca trekking experience set in the countryside of Co. Wexford. The trek is one kilometre in distance, 2km round trip. On the trek, you will be walking on the trail through our family working farm where they can embrace the country scenery of Wexford with the alpacas. The trail is located […]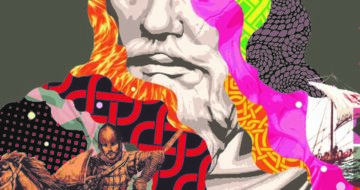 Medieval Ferns Experience
Looking for something to see and do in Wexford? Check out our newest visitor attraction – the Medieval Ferns Experience tells the story of our medieval past in an engaging and fun way using a range of media including virtual reality and audio visual. Before the Normans arrived in Wexford, Gaelic kings dominated – and […]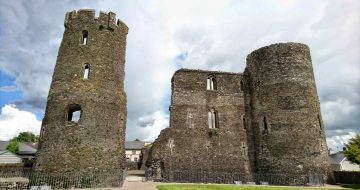 Ferns Castle
Before the coming of the Normans, Ferns was the political base of Diarmait Mac Murchada, king of Leinster. William, Earl Marshall built the castle around 1200. Since then, it has had many owners, of diverse political and military colours. Originally, the castle formed a square, with large corner towers. Only half of the castle now […]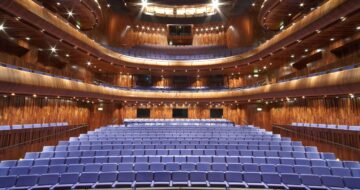 National Opera House
The stunning landmark building is nestled into the heart of the beautiful harbour town of Wexford and offers two diverse performance spaces, the O'Reilly Theatre and the Jerome Hynes Theatre, as well as numerous meeting and hospitality facilities including a number of bars and dining spaces that are available for private functions. Just […]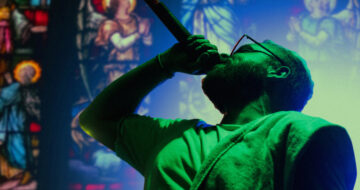 The Presentation Arts Centre
The Presentation Arts Centre is a fully accessible and multi-use art gallery and historic theatre in the heart of Enniscorthy, Co. Wexford. We host exhibitions, theatre shows, live music gigs, creative workshops for adults and children and so much more. Our converted chapel theatre is the star of our venue, with a dazzling stained […]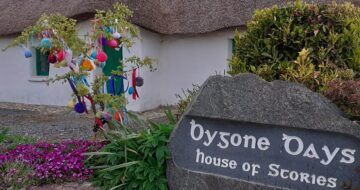 The Storytelling Houses of Wexford
Scattered across Wexford, typically a little out of the way, up a mountain road or tucked away in a rural village, you'll find the Storytelling Houses of Wexford.  Hosted by a Bán on Tí or Fear an Tí who hold the Talking Stick and bag the seat by the fireside!  Held on various […]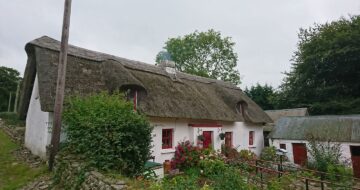 Ár mBréacha House of Storytelling
Ár mBréacha House is a traditional Storytelling House in on a small rural road just outside Camolin Storytelling sessions are held on the first Tuesday of each month throughout the year Anyone attending is invited to tell a story, sing a song, or simply listen to the stories, songs and experiences of other guests. No […]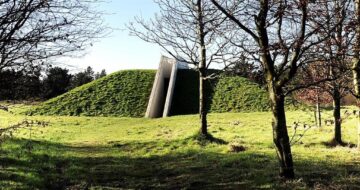 Tulach a'tSolais Monument
"The construction of a tulach or burial mound, as a place of connection between the world of the living and the 'other world' was common in ancient Ireland. The United Irishmen's uprising of 1798, fuelled by the revolutionary example of the United States and France, took place at Oulart Hill. Victory led to the establishment […]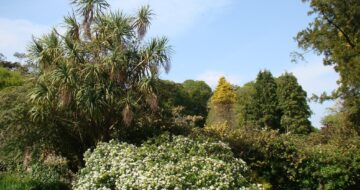 Monksgrange Gardens
Monksgrange Garden & Norman Gallery has extensive gardens with views to Mount Leinster. A walk around some of the bucolic beds and borders is a must! Supplanting the original 18th century garden, the current layout was completed in the 1920's. A folly castle built in 1822 adds an air of history to its surrounding garden. […]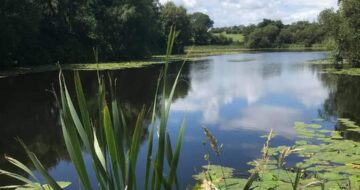 Talbot Lake and Nature Walk
Talbot Lake and Nature Walk is an attraction in Blackwater. Set on the grounds of a sprawling Georgian estate, our amenities include a 1.5 km lakeside nature walk around our man-made lake with breathtaking scenery. We also have a playground and lots of fun areas for kids, picnic areas, and a Coffee Kiosk. We also […]