Cafés in Wexford
Check the best cafés in Wexford to enjoy a scone with cream and jam along with a cup of tea or a cappuccino.
Have a casual lunch or dinner in the many delis around County Wexford. Delicious soup of the day, or a scrumptious wrap or sandwich.
Visit Wexford
#BestForSun #BestForFun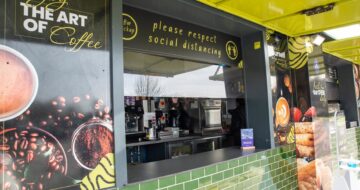 Riverside Coffee Hub at the Riverside Park Hotel
The Riverside Coffee Hub is located outside the 4-star Riverside Park Hotel in Wexford alongside the beautiful River Slaney in the picturesque town of Enniscorthy.   You will be spoilt for choice with our offerings of Java Republic teas, coffee, iced coffee, hot chocolate and gourmet tray-baked treats. For every human sweet treat purchased, we offer a […]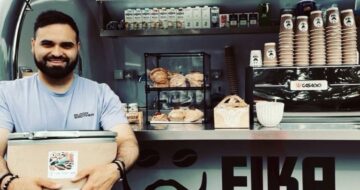 Fika by Daniel
Coffee trailer specialising in Grab & Go smmall batch, micro-roasted, locally sourced coffee. Serving amazing locally sourced pastries and sweet treats! Voted Number 1 place for a coffee in Wexford 2022 by public poll from Wexford Weekly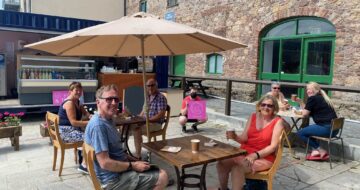 The Mill Café, Castlebridge
The Mill Cafe in Castlebridge is set beside a beautiful 18th century water millwheel and Mairead Stafford's Artist Studio, serving specialty coffee and good seasonal food for the soul. Flat whites, iced mochas, strawberry frappes, and hot chocolate and a delightful selection of home baked cookies, energy balls and the moist carrot cake are all […]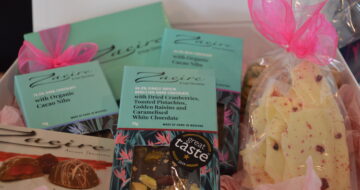 Zaeire Artisan Chocolates Shop
Zaeire Artisan Chocolates has opened the doors to their new store, stocking their award-winning chocolate and lots of local producers. Great coffee, local bakes, Wexford and Irish Produce from small artisan producers, art prints, the most gorgeous ceramics, candles, Yola sourdough and cinnamon buns & flowers grown in Killinick.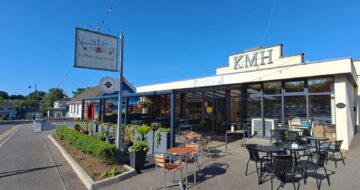 Kate's Coffee Shop & Deli
Set in the picturesque village of Kilmuckridge, Kate's Coffee Shop has grown it's reputation for hearty homemade meals. This busy cafe is focused on great quality and service with daily specials proving a highlight for many visitors to the area and locals.  Enjoy their delicious breakfast menu ranging from the Full Irish to healthier […]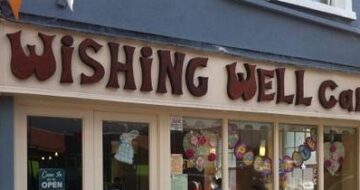 Wishing Well café
Family run cafe situated in the heart of Ballygarrett village beside Cahore Point and Kilmuckridge. Serving breakfast, lunch, snacks, smoothies, ice cream and homemade desserts using locally sourced ingredients. Outdoor and indoor seating with plenty of parking.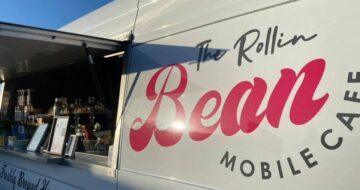 The Rollin Bean
We serve speciality coffee, freshly made belgium waffles , crepes & American style pancakes. Food to satisfy any sweet tooth!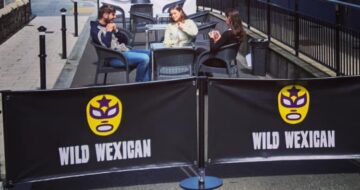 Wild Wexican
Wexford's first Mexican food takeaway. Using the best of Wexford produce with some added spice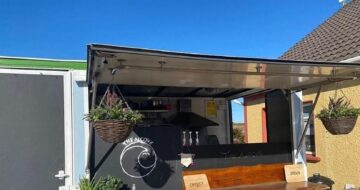 The Alcove
Coffee trailer serving Mccabes coffee, crepes and churros as well as some freshly baked goods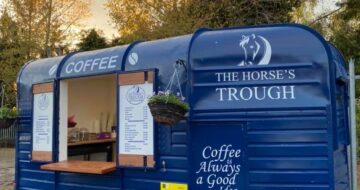 The Horse's Trough
We are a coffee trailer in Enniscorthy serving up the finest coffee around alongside a few goodies. Monday to Friday from 8am – 5pm Saturday from 9am – 4pm Sunday from 9.30am – 4pm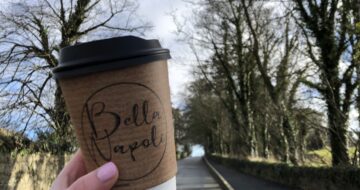 Bella Napoli
Bella Napoli, an Italian-inspired coffee and gelato bar, is in the heart of Kilmuckridge village, close to the beautiful Morriscastle beach. We proudly serve wexford's own, Scup Gelato and Nutorious Nutrition, along with independent Irish producers Belfast Coffee Roasters coffee and Firehouse Bakery bread & pastries. We have a full menu at the weekend including […]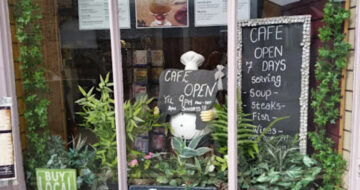 Ann McDonalds Cafe & Upper Deck
Breakfast, lunch, dinner & late nights surrounded with a friendly ambient vibe, with a vintage yet modern design, a warm welcome is always guaranteed from Ann and her staff, aiming to make your every visit an enjoyable experience. ​ We pride ourselves in serving quality food made from local, organic produce sourced in the South […]