Cafés in Wexford
Check the best cafés in Wexford to enjoy a scone with cream and jam along with a cup of tea or a cappuccino.
Have a casual lunch or dinner in the many delis around County Wexford. Delicious soup of the day, or a scrumptious wrap or sandwich.
Visit Wexford
#BestForSun #BestForFun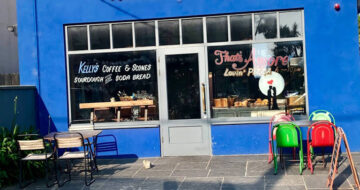 Kelly's Deli Rosslare
Situated in the village of Rosslare, this cosy Deli offers scones and other pastries & coffee,  as well as take-way pizzas and salads. The delicious lunch menu including Superfood Wrap, Salmon Roulade with Two Salads or the Soup of the day.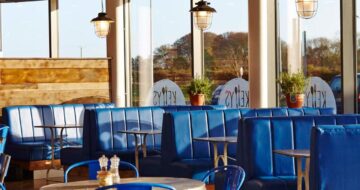 Kelly's Cafe
The café is located on the outskirts of Wexford town, approximately 10 min drive from the hotel and is one of Wexford's finest cafés. The café offers an array of homemade dishes, oven-baked pizzas, tasty salads using the finest local produce at affordable prices. This Wexford Café is very spacious with each corner cleverly designed […]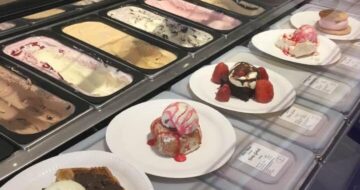 Lick'd Ice Cream Parlour
Kilmore Quay is home to Lick'd Ice Cream Parlour, Home-made Wexford Ice Cream with diary & gluten-free options. Award-winning flavours, the best Sundaes toppings and sauces galore!  In season, we serve ice creams with Wexford Strawberries, Sweet Treats… try our Belgian waffles!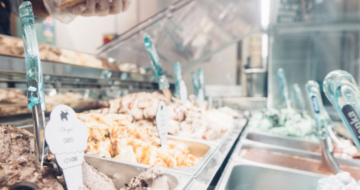 Izmoo Gelateria- Rosslare Strand
Izmo has received the international award for 'BEST NEW GELATERIA' at the biggest gelato trade exhibition in the world.  Our gelato has lower fat content than traditional store-bought ice cream and is made fresh daily on our premises. It's a fantastic treat with wonderfully friendly staff and overall enjoyable experience. Dont' miss our specials: The […]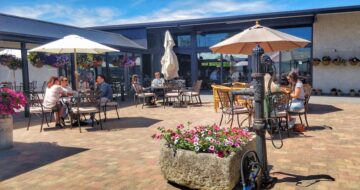 The Village at Wheelocks
The Wheelocks have been growing fruit at the family farm since the 1950s. Now we are delighted to welcome you to our farm to experience the Village at Wheelock's! Our newly developed 17-acre site is in a beautiful rural setting just outside Enniscorthy and easily accessed from the M11 motorway between Dublin and Wexford. […]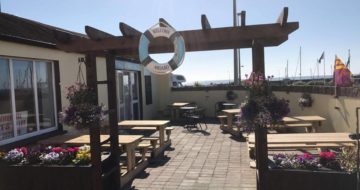 The Little Beach Cafe
The Little Beach Café is a family run business situated in the quaint seaside village of Kilmore Quay. Come and discover what we have to offer. We have a varied menu for breakfast and lunch (Vegetarian options available ), or come along just for a coffee and some cake. We cater for locals, visitors, families […]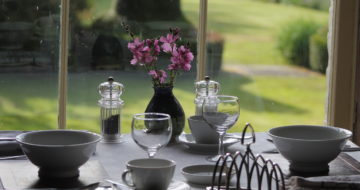 Dining at Kilmokea Country Manor & Gardens
Breakfast is served in our large conservatory overlooking the walled garden. Fresh fruit salad, organic yoghurt, hot bread and freshly pressed fruit juices adorn the table. Organic Eggs & Bacon & Sausage are cooked to order. Guests place their order the evening before for a time of their choice between 8.30am and 10am. Our a […]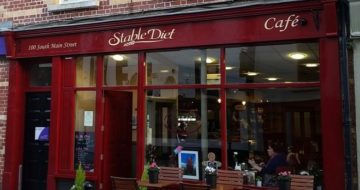 Stable Diet Café
Stable Diet Café opened its door for business in August 2007. Located at what would be regarded as the quiet end of Wexford's Main Street, this expansion into retail is proving a big success with our customers, both new and old. True to our ethos to provide excellent quality food products based on our philosophy […]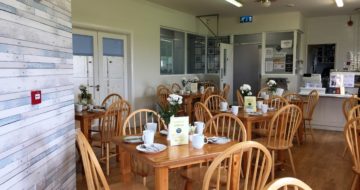 The Centre Coffee Shop at Stella Maris Centre
" The Centre" Café & Restaurant is a unique offering in our community centre. Initially manned by volunteers, the Café now operates as part of a Pobal scheme providing employment for four people. Locally renowned, we have just the breakfast to start your day. From a traditional fry-up to scrambled eggs or a hearty pancake […]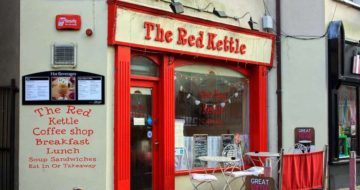 The Red Kettle
The Red Kettle cafe is situated on Mallin Street, across from Rowe Street car park. The Red Kettle serves breakfast and lunch. To pre-order take out please call 0852497340 and orders will be ready for collection. More often than not, it will have a small seating area on the outside of the premises, weather-permitting. Stay […]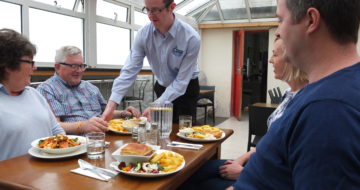 The Hook Lighthouse Visitor Centre Cafe
Explore the oldest operational lighthouse in the world. Voted one of Ireland's favourite attractions, Hook Lighthouse in Wexford is truly one of a kind.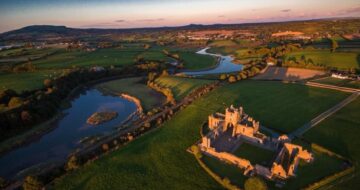 Dunbrody Abbey
Founded in 1210, Dunbrody Abbey is one of the finest examples of a Cistercian monastery in Ireland. Located in Campile, County Wexford, today the abbey features a visitor center and small cafe specialising in delicious home baked goods.  Dunbrody Abbey and Visitor Centre in County Wexford is built on the site of one of the […]