Outdoor dining at food trucks and coffee stalls have become popular in recent months and there is no shortage of them on Wexford's food scene. We have compiled a list of restaurants, cafes, coffee stalls and other eateries around the county where you can dine outdoors or pop by for a coffee while you rediscover Wexford. And where better to dine outdoors than the Sunny South East! County Wexford receives more hours of sunshine on average than anywhere else in Ireland – ideal for dining outdoors.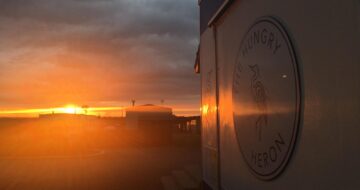 The Hungry Heron
The Hungry Heron is a family run food truck based in Cahore Holiday and Leisure Park. We serve a takeaway menu including the freshest Kilmore Quay fish, home-cut chips and delicious premium Irish beef burgers. We are located only a small walk from Cahore Beach and Pier and are located at the end of the […]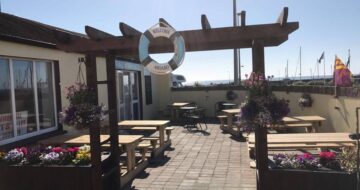 Cocoa's Coffee Shop and Kitchen
Cocoa's Coffee Shop and Kitchen is situated in the quaint seaside village of Kilmore Quay. We are proud to serve speciality coffee, homemade baked goods including freshly baked scones, indulgent brownies and much more. We have an extensive menu for both breakfast which is served until 12pm and lunch with vegetarian, vegan and gluten free […]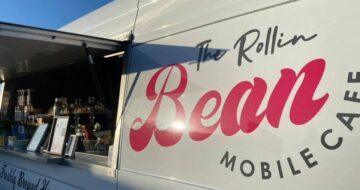 The Rollin Bean
We serve speciality coffee, freshly made belgium waffles , crepes & American style pancakes. Food to satisfy any sweet tooth!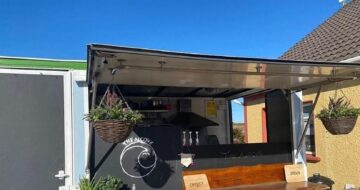 The Alcove
Coffee trailer serving Mccabes coffee, crepes and churros as well as some freshly baked goods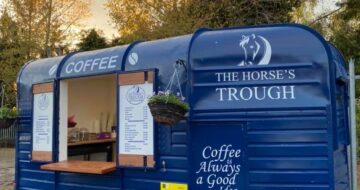 The Horse's Trough
We are a coffee trailer in Enniscorthy serving up the finest coffee around alongside a few goodies. Monday to Friday from 8am – 5pm Saturday from 9am – 4pm Sunday from 9.30am – 4pm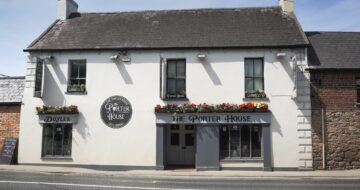 The Porter House Castlebridge
Since June 2012 The Porter House has been managed by Myles & Sharon Doyle. Born and reared in Castlebridge, this was a particularly proud moment for Myles. The Porter House has been a pub in the village for over 100 years and is an integral part of the community. One of our beliefs is that […]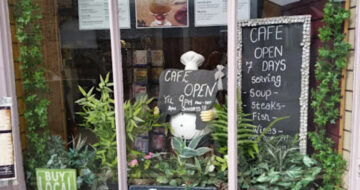 Ann McDonalds Cafe & Upper Deck
Breakfast, lunch, dinner & late nights surrounded with a friendly ambient vibe, with a vintage yet modern design, a warm welcome is always guaranteed from Ann and her staff, aiming to make your every visit an enjoyable experience. ​ We pride ourselves in serving quality food made from local, organic produce sourced in the South […]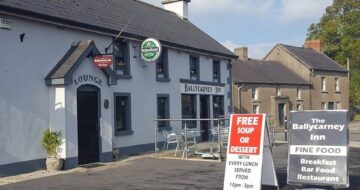 Ballycarney Inn
SItuated on the main route from Bunclody to Enniscorthy The Ballycarney Inn has been a long time favorite with travelers, in particular, those pulling caravans or driving motor homes due to its large open car park.  Inside you'll find welcoming staff and an extensive menu showcasing the best in traditional homecooked foods We've plenty of […]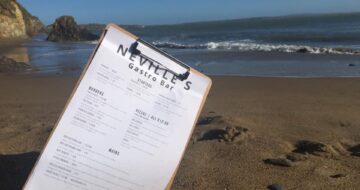 Nevilles Bar & Grill
Located on the Hook Peninsula, minutes from the picturesque beaches of Baginbun & Carnivan and only 15 minutes from Hook Light House. ​ Opening our doors in Late February 2020 we aim to bring a fresh twist to Gastro Food and serve great dishes using local fresh ingredients. Situated on the Main Street of the […]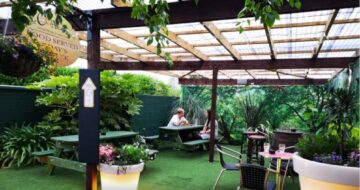 The Coach House Gorey
For the best in gastro pub dining in the south east, a large selection of craft beer, good fun and great craic visit the newly refurbished Coach House in the heart of Gorey town Boasting a large bar serving a new menu of gastro-style food downstairs, function room for parties and conferences, newly designed open […]
The Strand Cahore
Welcome to The Strand Cahore, a residential award winning licensed bar and restaurant with a history spanning more than 80 years and ran by the Hanley family since 2018. The Strand Cahore is in a unique position overlooking the safe swimming beach and pier at Cahore Point with sweeping views over the sea to […]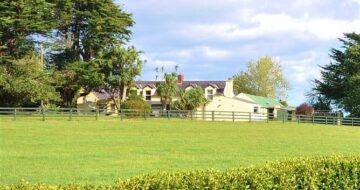 The Cowhouse Bistro
The Cowhouse Bistro is a family friendly place to eat, situated on the main route between Gorey and Courtown.  Specialising in tasty lunches, light bites and our famous desserts!  On-site there is a small childrens playground and farm shop with plenty of outdoor seating and parking available *Please note, the removal of the […]