Best Beaches in Wexford
County Wexford is the proud home to some of the best beaches in Ireland. Wexford boasts a series of stretched, sandy beaches which are ideal for building sandcastles, for water-sports enthusiasts, for swimming in rock pools or collecting shells and simply enjoying the sand between your toes. So breathtaking, even Hollywood has visited them.
Of course, no trip to Wexford is complete without jump into the car for a drive, to soak up the salty spray of the ocean at one of many viewpoints where you can capture the perfect family photo set against the backdrop of Wexford's sandy coastline.
Wexford has over 250 km of coastline, much of which is made up of beautiful wide-open sandy beaches. Take a tour of the stunning Wexford beaches along the coast of the Sunny South East.
Seven Wexford beaches have been awarded a Blue Flag:
Morriscastle
Rosslare Strand
Ballinasker
Curracloe
Ballymoney North Beach
Carne
And two marinas:
And thirteen are Green Coast Beaches:
Cahore Point Beach
Old Bawn Beach
Culleton's Gap
St. Helen's Bay
Ballyhealy
Booley Bay

Grange
Baginbun
Cullenstown Strand
Rosslare Harbour Beach
If it's surfing, kite-surfing, a sand-castle making session or a secluded coastal walk, Wexford is a perfect location for all. For a fun-filled family beach day, a visit to Courtown, Kilmore or Rosslare Strand is a must or be delighted the almost exotic white soft sands of Morriscastle Strand or Curracloe Beach. For a surfing adventure take a trip to Carnivan or for a secluded picnic discover Dollar Bay and many more 'not so secret' spots!
You can also enjoy all the following beaches for a relaxing stroll on the golden sands:
Arthurstown
Ballinoulart
Ballagh
Ballyconniger

Ballyduboy

Ballygrangans
Ballynaclash
Ballynamona
Ballyteigue
Ballytrent
Ballyvaldon
Ballyvaloo
Bing
Blackhall
Bridges Chamber
Carnivan
Carnsore Point
Chour
Churchtown
Clammers Point
Clones Lower
Clones Upper
Dollar Bay
Donaghmore
Glascarrig

Glennaglogh
Glen (Salt Rock)
Grange (Wood Village)
Ingard Point
Lady's Island
Kilgorman
Kilpatrick
Kilmore Quay Little Beach
Knocknasillogue
Lumsdirs bay
Pollshone
Roney Point
Rosslare Point
Rosslare Harbour
Rostoonstown
Sandeel
Saview
Shilmore/Nethertown
Slade
St Margarets
St Vogues
Tacumshin
Tinnaberna
Kildermot - Saleen Lane 1.3km
Featured photo credit: wexfordrone
Visit Wexford
#SoakItAllIn
To find the best beaches in Wexford to suit your tastes, start browsing through some many options listed below.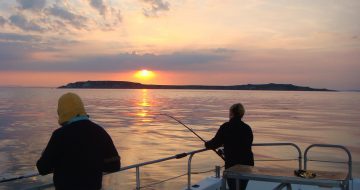 Kilmore Angling
Take to the seas with Kilmore Angling! Join Eamonn and the crew for Wreck, Reef & Deep Sea, Up-tiding, Tope & Bass Fishing or simply book a daytime or evening cruise along one of Irelands most scenic coastal regions and the Saltee Islands. Head over to our website for more details.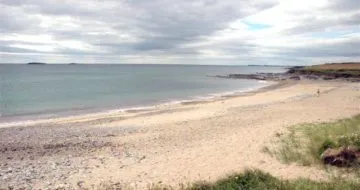 Cullenstown Strand
Recently awarded the Green Coast Award, which is given to beaches which may be less developed and less populated than Blue Flag beaches but which nevertheless have excellent water quality. Cullenstown Strand is one of Wexford's many award winning beaches located on the East Coast near the small village of Cullenstown. The beach is a short […]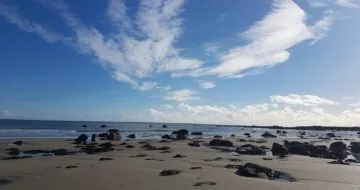 Carne Beach
This stunning beach is open to visit all year round and is easily accessible for all with disabled parking, disability toilet and a flat, concrete ramp to the beach. Carne Pier also makes for a fabulous viewing point from the harbour. Carne beach was awarded their Blue Flag. The Blue Flag Award is presented to beaches and […]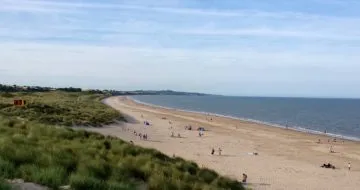 Ballinesker Beach
Ballinesker is the beach where Steven Spielberg shot the film "Saving Private Ryan" in 1997 and is covered in soft, wind blown sand. This beautiful and accessible beach is the perfect spot for bird watching, as it it close by to Wexford Wildfowl Reserve, and also for collecting stunning sea shells. The beach boasts a […]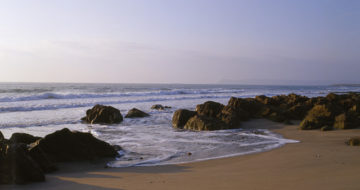 Duncannon Beach
Duncannon Beach is great for families as there is a designated bathing area of approximately a mile long for optimum safety.. There are stunning views of Hook Head from the area and also views of Waterford from the coastline. Just a short stroll from the beach is Duncannon Fort.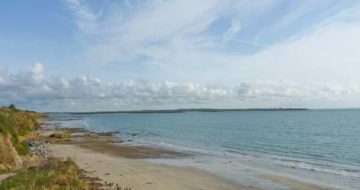 Grange Beach
Grange Beach is a sandy beach located in Fethard, County Wexford which merges into Banna Beach during low tide. As a result of the beach not being well sheltered from the wind, it is the prime location for many water sports like surfing and wind surfing. Grange Beach has received the Green Coast Award for […]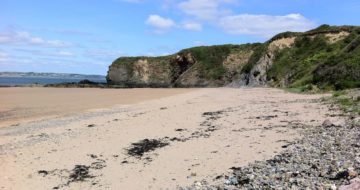 Booley Bay Beach
Booley Bay beach is one of Wexford's hidden gems and is considered a very secluded beach on the Duncannon to Hook Head road. The beach is nestled in a gorgeous sheltered bay and hosts a gorgeous, golden sweeping sand. Booley Bay Beach has received the Green Coast Awards 2017 for the cleanliness of its beach.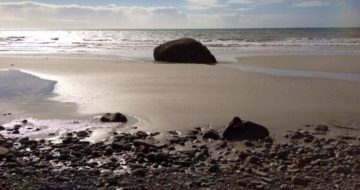 Ballyhealy Beach
Ballyhealy beach is a Green Coast Award 2018 winning beach for its quality and cleanliness located near Kilmore. The beach offers a picturesque view of the Wexford Coastline and is not only suited for walking and swimming but is known as a prime location for surfing due to its onshore breezes.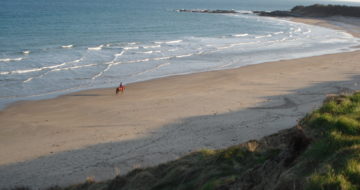 St. Helen's Bay Beach
St. Helen's Bay, Kilrane, Rosslare, Co Wexford. the beach is a gorgeous long stretch of sand. This location is just ideal for swimming, fishing sailing and long leisurely walks and its prime location along Wexford's South Coastline makes for a stunning panoramic view. St Helen's Bay Beach was awarded the Green Coast Award 2018.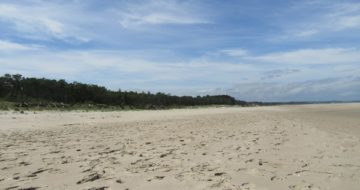 Culleton's Gap
The beach at Culleton's Gap is in a section of the sandy Curracloe stretch facing in an easterly direction over Wexford Bay and the Irish Sea. The beach is a mere 1 mile from the village of Curracloe and The Raven Nature Reserve, the North Slob Land and the Wild Fowl Reserve border the beach […]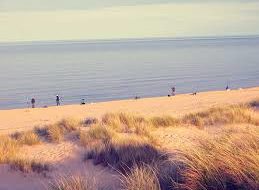 Old Bawn (Newtown)
Old Bawn is a Green Coast awarded beach which has a wide range of native wildlife in the shelter of the sand dunes. Visitors can walk along the stretch of beach which eventually merges with Morriscastle beach. The Beach is stunning stretch of sand along the picturesque coastline extending south from Cahore Point and includes […]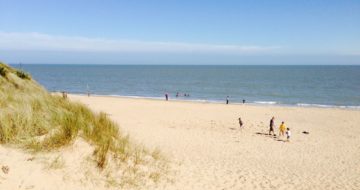 Cahore Beach
Cahore beach has been awarded the Green Coast Beach Award and has also been awarded for the quality of its waters. Cahore is one of Ireland's longest beaches making it an ideal option for a gorgeous, scenic walk. While it's the ideal location for walking and swimming in the sea, the beach also offers a […]