Food and drink experiences in Wexford
Food and drink producers have opened their farm gates and kitchen doors for you. to explore the best Food and Drink Experiences in Wexford.
Here are a few:
Visit Ireland's only authentic water-powered mill, Est. 1832 and home to its unique Stoneground Wholemeal flour and take you on the tour to learn more about the traditional milling process that is still been used today.
Pick and take home your own Wexford Strawberries at Wheelock Farm 
Join one of the chocolate workshops at Zaire Chocolates or Bean and Goose
Gain an insight into the history of Drew Fox Brewery and their traditional brewing process
Visit Wexford
#BestForFun #BestForSun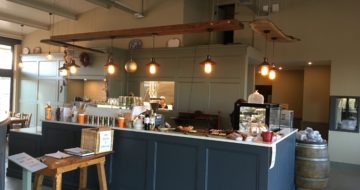 The Village at Wheelocks
The Wheelocks have been growing fruit at the family farm since the 1950s. Now we are delighted to welcome you to our farm to experience the Village at Wheelock's! Our newly developed 17-acre site is in a beautiful rural setting just outside Enniscorthy and easily accessed from the M11 motorway between Dublin and Wexford. We […]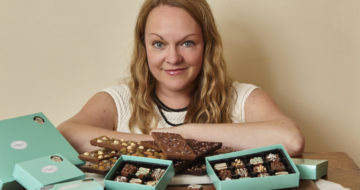 Zaeire Artisan Chocolate
Attend a demonstration of the traditional methods behind the craft of chocolate production as well as getting hands-on in a truffle-making workshop. Learn about the varieties of chocolate and sample the quality taste for yourself. What's included: – Cookery Demo – Hands on Workshop – Refreshments – Complimentary Chocolate Goody Bag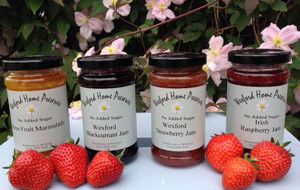 Wexford Home Preserves
Visit Wexford Home Preserves and learn the history and knowledge behind the traditional, handmade preserve making process with an insightful kitchen tour and a complimentary jar of preserve. What's included: – Tour – Tasting – Complimentary Pot of Preserve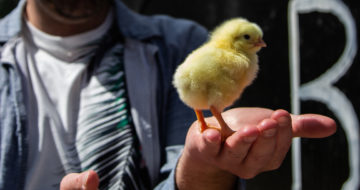 Regan Organic Farm
Meet the producers behind Regan Organic Produce as they guide you along on a observant farm tour where you will witness the rearing and producing of the animals with an optional visit to the abattoir or cookery demo with local chef. The first stage of this intriguing experience is a friendly meet and greet with […]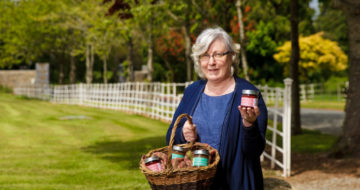 Our Back Garden
Visit Fiona who will tell her story of how she transformed her own home into a successful Artisan food business. Tour the kitchen, sample her variety of sweet jams and even take a jar to enjoy at home. Our Back Garden is exactly what it says on the tin, a company transformed from a local […]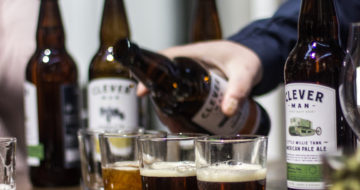 Drew Fox Brewing
Contact  Westpoint Business Park, Wexford, Ireland Gain an insight into the history of Drew Fox Brewery and their traditional brewing process. Sample some of their quality craft-beers and learn the art of matching the beers with a variety of foods and flavours. First things first, is a meet a greet with Drew Fox Brewer Malcolm […]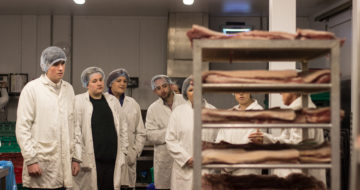 O' Neill's Bacon Tour & Tasting
Gain knowledge and know-how as bacon producer Pat guides you through a tour of the premises and talks you through the traditional, hand dry-cured process resulting in his award-winning bacon products that, of course, you will get to taste. Kick off the tour with a meet and greet with founder Pat O' Neill who will […]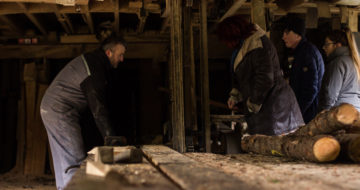 Ballyminane Mills
Take a step back in time and visit Ireland's only authentic water powered mill, Est. 1832 and home to its unique Stoneground Wholemeal flour .  Meet with the Miller, John Murphy who will  take you on the tour of the three mills while giving  you a demonstration on the traditional milling process that is still […]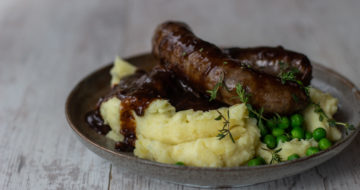 Taste Wexford Food and Drink Experiences
If you haven't already seen the amazing experiences on offer over on www.tastewexford.ie you need to check them out. You can try your hand at pretty much anything from jam making, strawberry picking, chocolate making and so much more. Our local producers welcome visitors with open arms and are delighted to have the opportunity to […]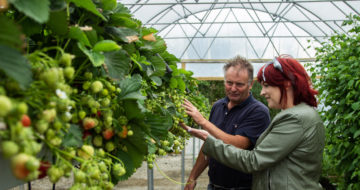 Gallivanting.ie Food and Folklore
"Magical, bewitching, fascinating and entertaining, I was amazed by how much I learned on an hours walk. Can't recommend enough!" – P. O'Gorman, Dublin  Seanacaí or traditional storyteller Lorraine is known across Wexford for her unique method of teaching the history of the region through a blend of folklore, historical recordings and quirky facts. Her […]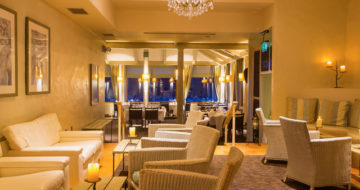 Reeds Restaurant at Ferrycarrig Hotel
The award-winning Reeds Restaurant at the four star Ferrycarrig Hotel is renowned for it's high standard and pride in using top class local food producers from Wexford.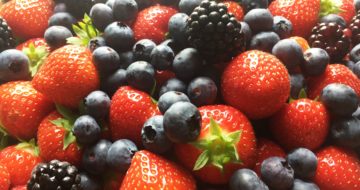 Greens Berry Farm Tinnock
At Greens Berry Farm you can find the tastiest fruit grown anywhere in Ireland. We sell directly to the public from our Farm Gate Stall during the months May to October. Strawberries, Raspberries, Blackberries, Gooseberries and New Potatoes. Picked today. Sold today. No transport, no refrigeration. Just fresh fruit straight from the plant. Green's Berry […]