Family Fun in Wexford
Find out about the family-friendly and children's events Wexford will be hosting in 2020.
Wells House and Gardens is a particularly excellent venue to enjoy some family fun. This year events include the Mad Hatters Tea Party or Wild Child Day. Johnstown Castle also offers family-oriented events. 
Wexford and Enniscorthy Arts Centres host multiple family-friendly shows, activities and workshops for children all year round, so make sure to check them out.
The Spiegeltent in October is full of children's shows that the little ones will surely enjoy.
Wexford is the perfect destination for a family staycation, with a wide range of children's events. Book now your accommodation and 
Visit Wexford
#BestForFun #BestForSun
Amber Springs Santa Experience
Sat 21st November - Wed 23rd December
The Amber Springs has the best Santa visit in Ireland as voted by you… and now he has a NEW house in an all NEW village. A trip to Santa builds memories that last a lifetime and the experience is as fun for the adults as it is for these kids. We will help welcome your family into our […]
Wexford Winterland
Sat 21st November - Sun 3rd January
The Wexford Winterland Festival brings the magic of Christmas to Wexford Town this festive season! There is something for the entire family in the action-packed programme of events with the return of Wexford on Ice on Wexford's idyllic quay front, Christmas light show, Santa's North Pole Experience and much much more. The Wonderous Wexford Winterland […]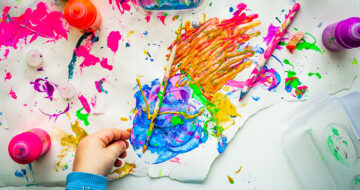 Drawing & illustration Techniques Online
Drawing & illustration Techniques with Nadia Corridan Weekly on Saturday from 2 pm via Zoom! €5 per child (Adults attend Free!) For ages 8 years + Duration 40 minutes Join Enniscorthy based artist Nadia Corridan, as she teaches you to create art using basic materials found in any household! In each class, you will learn […]
Wells House Open June 8th
Mon 8th June - Mon 20th July
Wells House will open its grounds to welcome everyone back again from June 8th. In line with the Government's roadmap, Wells House is initially re-opening for visitors who are living within 20km of the Heritage Park.  As the Safety of their customers is their top priority there will be some changes to how things traditionally […]
Adamstown Agricultural Show 2020
Sat 4th July - Sat 4th July
Annual Adamstown Show Rescheduled It is with a heavy heart that the Adamstown Show Committee have made the arduous decision to cancel our upcoming Show for 2020, due to the unprecedented and exceptional circumstances regarding the global COVID-19 pandemic. Recognising the ongoing and increased uncertainty of Covid-19 the wellbeing of everyone from our members, volunteers, […]
Wexford Spiegeltent Festival
Fri 9th October - Mon 26th October
From its inaugural year in 2012, Wexford Spiegeltent Festival has grown to be one of the biggest and most successful multi-genre festivals in Ireland. Set in the beautiful surroundings of the Paradiso Spiegeltent, the Festival has a unique and enticing atmosphere, blending the Olde Worlde feel of the Spiegeltent's with the best in popular entertainment. […]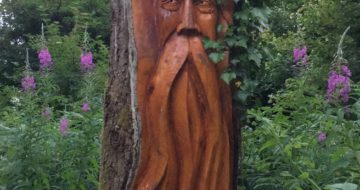 Kids Literary & Music Day
KIDS LITERARY & MUSIC DAY – Sunday 19th of July  Get into the creative rhythm with a fun-filled family day of singing, music and dance workshops. Enjoy listening to well-known children's authors as they read their stories. Bring your imagination to life by creating, writing and illustrating your own short story on the day! A […]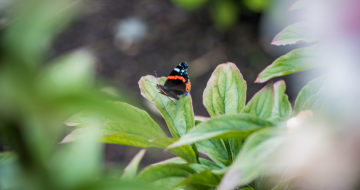 August Bank Holiday
AUGUST BANK HOLIDAY – Monday 3rd of August Join us for a BBQ and live music on the terrace with some extra trickery a foot for the last bank Holiday of the Summer. Keep your eyes on our website for more details.  
So-Long Summer Carnival
Sun 16th August - Sun 16th August
SO-LONG SUMMER CARNIVAL – Sunday 16th of August Come and clown around as we celebrate the end of Summer with live music, fair rides & BBQ on the terrace. Keep your eyes on our website for more details.  
Wild Child Day
Sun 23rd August - Sun 23rd August
WILD CHILD DAY – Sunday 23rd of August Bring out your inner wild child with a host of eco-friendly activities. Have fun outdoors and get involved with a range of nature workshops, discovery trails and more! A fun family day out.    
Santa's Enchanted Castle Experience in Enniscorthy
Sat 21st November - Wed 23rd December
Santa's Enchanted Castle returns to Enniscorthy, Co. Wexford from November 21st – December 23rd, 2020. Tickets for this truly magical, sell-out Christmas experience will be on sale in August 2020 Explore the many chambers of the enchanted castle with your comical tour guide Smelfy the Elf. Each door you pass through and each floor you […]