Family Fun in Wexford
Find out about the family-friendly and children's events Wexford will be hosting in 2020.
Wells House and Gardens is a particularly excellent venue to enjoy some family fun. This year events include the Mad Hatters Tea Party or Wild Child Day. Johnstown Castle also offers family-oriented events. 
Wexford and Enniscorthy Arts Centres host multiple family-friendly shows, activities and workshops for children all year round, so make sure to check them out.
The Spiegeltent in October is full of children's shows that the little ones will surely enjoy.
Wexford is the perfect destination for a family staycation, with a wide range of children's events. Book now your accommodation and 
Visit Wexford
#BestForFun #BestForSun
Gallivanting Tours – A Gory Gorey Walk
Fri 30th October - Sat 31st October
A Gory Gorey Walk This Halloween, take a wander around Gory Gorey in the company of a real Witch, and hear 8 chilling tales of Irish and local Folklore. Discover the Dulahan, Irelands Headless Horseman who competed with the Ghost of the Hunter Gowan for terrified travellers to drag to hell! Hear the shocking […]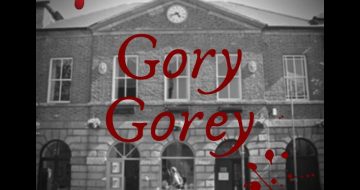 Gallivanting Tours – A Gory Gorey Kids Walk
Fri 30th October
A Gory Gorey Kids Walk Special kids walking tour for Halloween! Discover the darker side to Gory Gorey on this 7-12 year old friendly walking tour that delves into all that is dark and gory! A blend of local folklore and some national folklore, vampires, headless horsemen and the banshee! They never sleep again but […]
Seal Rescue Ireland – SRI After Dark Tour
Fri 23rd October - Sun 1st November
SRI After Dark Tour Night tours for adults Running Daily: Friday 23 Oct. – Sunday 1 Nov. Time-slots (one per day): 6:30 PM Length: 1.5 hr Cost: €30 per person (Must book ahead online) Group size: up to four participants per timeslot Age range: 12+ (Under 18s must be accompanied by parent/ guardian throughout) Description: […]
Amber Springs Halloween Mystery Train
Sat 24th October - Sun 1st November
IT'S THE SCOOBY DOO HALLOWEEN MYSTERY TRAIN AT THE AMBER SPRINGS Trains run from the 24th October to the 1st November for the Halloween Train at the Amber Springs. Dust off your broomsticks and join in on the Scooby Doo Halloween Mystery event at the Amber Springs Hotel. There has been suspicious activity in […]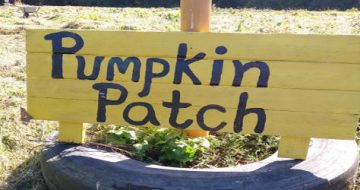 Wexford Lavender Farm Pumpkin Picking
Wexford Lavender Farm has a fun pumpkin picking day planned with some hidden surprises along the way!  Enjoy some fresh air and meet some wicked witches as you select your pumpkin to bring home and carve.  This is a ticketed event with tickets available >>HERE<<  Join Wexford Lavender Farm in October to pick your […]
A Gory Gorey Halloween Walk with Gallivanting Tours
Join me for a very special Gory Gorey Walk this Halloween!   As dusk gathers, we'll wander the streets of Gorey to hear 8 chilling tales from the past!   Come gallivanting with me as we take a walk around Gory Gorey this Halloween! I will be running my walking tours all through the […]
Halloween Spook-tacular at Johnstown Castle!
Sat 24th October - Sat 31st October
Our spook-tacular family tour, led by some of our good ghosts such as Sir John Esmonde, will take our visitors through our dungeons and up into the gothic, ghoulish castle! The Spook-tacular Tour of the Castle should be pre-booked online to avoid disappointment. The tour takes approximately one hour and the ticket includes entry to […]
Amber Springs Santa Experience
Sat 21st November - Wed 23rd December
The Amber Springs has the best Santa visit in Ireland as voted by you… and now he has a NEW house in an all NEW village. A trip to Santa builds memories that last a lifetime and the experience is as fun for the adults as it is for these kids. We will help welcome your family into our […]
Wexford Winterland
Sat 21st November - Sun 3rd January
The Wexford Winterland Festival brings the magic of Christmas to Wexford Town this festive season! There is something for the entire family in the action-packed programme of events with the return of Wexford on Ice on Wexford's idyllic quay front, Christmas light show, Santa's North Pole Experience and much much more. The Wonderous Wexford Winterland […]
Wexford Spiegeltent Festival
Fri 9th October - Mon 26th October
From its inaugural year in 2012, Wexford Spiegeltent Festival has grown to be one of the biggest and most successful multi-genre festivals in Ireland. Set in the beautiful surroundings of the Paradiso Spiegeltent, the Festival has a unique and enticing atmosphere, blending the Olde Worlde feel of the Spiegeltent's with the best in popular entertainment. […]