Gardens in Wexford
Wexford gardens reflect the history and diversity of the County and its landscape. Some of them were originally laid out in the 18th and 19th centuries other just a few years ago.
Our larger public gardens provide an ideal outing for all the family. Johnstown Castle gardens, the Colclough Walled Garden or the JFK Arboretum are great options for family fun.
The smaller private gardens offer a relaxing experience and the possibility to introduce you to a large range of plants. Kilmokea Garden, Wells House and Garden or the Marfield House and Garden are just a few to visit.
Visit Wexford
#BestForFun #BestForFun
Dawn Chorus Morning
Sun 2nd May - Sun 2nd May
This International Dawn Chorus Day, we invite you to experience our own magical 'Dawn Chorus' with exclusive early morning access to Well House & Gardens and Woodland Walks. Welcome the new day, lose yourself in Spring's joyful morning song and enjoy the beautiful Sunrise at 05.51am, listening to a backdrop of birdsong whilst watching the […]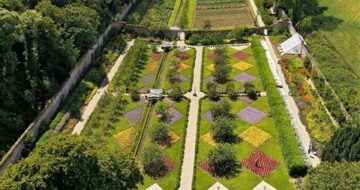 Colclough Walled Garden
Restored to its former glory, this enchanting Georgian Walled Garden with curved corners was built by the Colclough family in the early 19th Century. Set on 2.5 acres, the ornamental and kitchen gardens are separated by a brick wall with distinctive intra mural structures. A river, crossed by five bridges, flows through the length of […]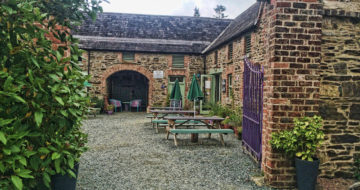 Wexford Lavender Farm
Irelands only dedicated Lavender Farm, we have 5 acres of lavender set out in two fields. A café, giftshop, plant sales (summer) playground, woodland walks, animals, quad train ride for children, craft room (summer months).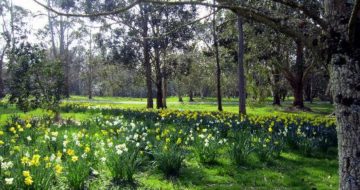 JFK Arboretum
**The main pathway in the arboretum is open, but some of the minor pathways are closed.** Dedicated to the memory of U.S President John F. Kennedy, the John F. Kennedy Memorial Park stretches across 623 acres, near New Ross in County Wexford. This tranquil arboretum features over 500 different rhododendron and azaleas and an […]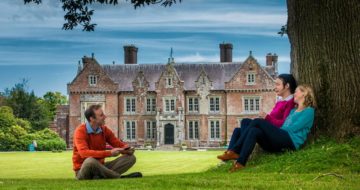 Wells House and Gardens
The Fairy Walk & Mogue's Enchanted Walk Discover the enchanted woodland creatures and Fairy folk at Wells House, two beautiful woodland walks full of magic and wonder. Children will be enthralled as they uncover hidden treasures within the spectacular landscape of magical plants and trees. Watch out for the wishing well, fairy doors and […]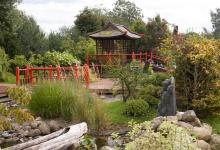 Glenavon Japanese Gardens
**Glenavon Japanese Gardens are closed until May 2021** This one acre garden, created over ten years, on the challenging clay Macemore soil, depicts the four seasons and is centred round a beautifully recreated Japanese pavilion. Stone lanterns, statues and other features accentuate this theme and a Liquidambar walk flanks one of the perimeters. […]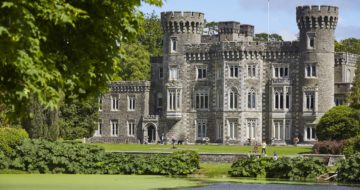 Johnstown Castle Estate, Museum and Gardens
Johnstown Castle Estate, Museum & Gardens has a long and colourful story stretching over 800 years The 3 in 1 attraction has a range of activities for all ages. Enjoy a guided tour of the restored 19th-century Castle and unique servants' tunnel – the longest domestic servants' tunnel in Ireland. Take a look at the […]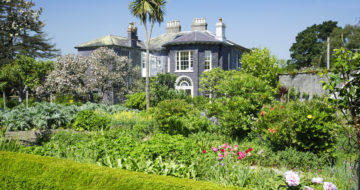 Woodville House and Gardens
Woodville House is a fine five bay, two storey over basement Georgian house dating from about 1800 situated above the river Barrow. The property was acquired by P J Roche, great grandfather of the present owner in 1876 and is now occupied by the 5th generation of Roches to live there. It is thought to […]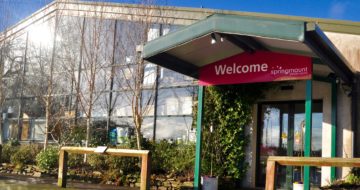 Springmount Garden Centre
Springmount Garden Centre , a family run business since the 1970s, is the perfect venue for plant lovers, offering a great range of plants, trees, fruit and vegetables. Helpful, knowledgeable staff are on hand to provide adive both in the garden centre and in the shop where there is an extensive range of unusual home […]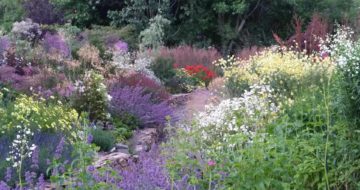 Kilmurry Nursery
**The Gardens are currently closed** We are an award-winning nursery with seasonal tearooms during June July and August. Our gardens are open to support Courtown RNLI during the summer months and entrance is by donation to the RNLI. Please follow us on Facebook for all our up to date news. If you would […]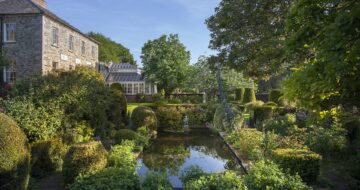 Kilmokea Gardens
A beautiful Heritage Garden of seven acres As well as being a beautiful Heritage Garden of seven acres, Kilmokea is one of the most historic sites in the South East, and a small Viking settlement and a Norman Motte & Baily and a wooden boat telling the story of Cessair, daughter of Noah, & her […]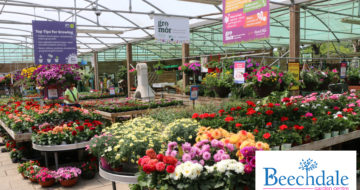 Beechdale Garden Centre
Beechdale are a well established, well known, family run business, having been on their present site since 1990, with a reputation for value, convenience and quality. Set in an attractive rural setting Beechdale Garden Centre is easily accessible just off the N30 south of Enniscorthy and there is plenty of free parking. In 2008 Beechdale opened […]