Gardens in Wexford
Wexford gardens reflect the history and diversity of the County and its landscape. Some of them were originally laid out in the 18th and 19th centuries other just a few years ago.
Our larger public gardens provide an ideal outing for all the family. Johnstown Castle gardens, the Colclough Walled Garden or the JFK Arboretum are great options for family fun.
The smaller private gardens offer a relaxing experience and the possibility to introduce you to a large range of plants. Kilmokea Garden, Wells House and Garden or the Marfield House and Garden are just a few to visit.
Visit Wexford
#BestForFun #BestForFun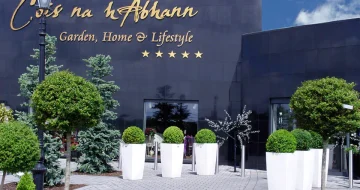 Cois na hAbhann
Cois na hAbhann is an award-winning garden, home, and lifestyle centre. Since 2007 we have been offering a unique shopping experience to those searching for plants, outdoor living, giftware, kitchenware, soft furnishings, and much more. A visit would not be complete without a stop at The Bay Tree Restaurant. Our expert chefs carefully prepare breakfast, […]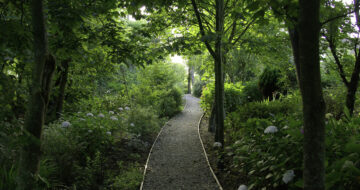 Rosslare Harbour Village Park and Gardens
A hidden Gem set in 4.4 acres of beautifully maintained community park consisting of five discreet areas interconnected and characterised by attractive formal gardens with informal biodiverse areas that are a delight to explore. The gardens were developed from reclaimed lands by local volunteers. A small Sensory Garden with mosaic seating leads to the Memorial […]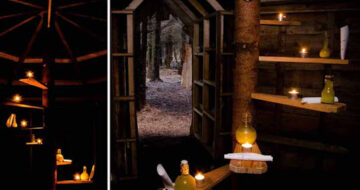 The Parable Gardens
The Parable Garden Education Project is based in a special place near Curracloe, Co Wexford. Located in a walled garden beside the seashore there are lovely walks in the forests, over the hills and along the beach. The walled garden was built during the middle of the nineteenth century to enclose an orchard. Long since […]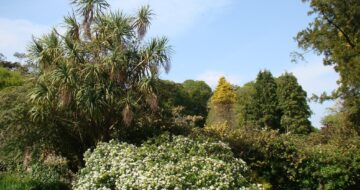 Monksgrange Gardens
Monksgrange Garden & Norman Gallery has extensive gardens with views to Mount Leinster. A walk around some of the bucolic beds and borders is a must! Supplanting the original 18th century garden, the current layout was completed in the 1920's. A folly castle built in 1822 adds an air of history to its surrounding garden. […]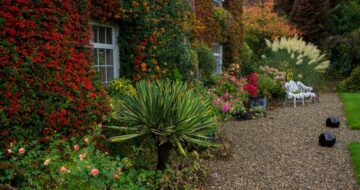 Coolaught Garden
Coolaught Gardens is a family run business which opened in the year 2000. The gardens comprise of 2.5 acres, surrounding a beautiful old farmhouse, with many different areas within the garden showing both use of plants and ideas. The front garden is in keeping with the old farmhouse, pergola draped with highly scented roses and […]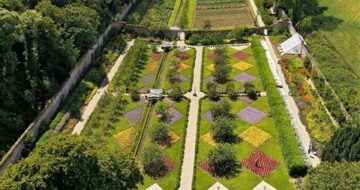 Colclough Walled Garden
Restored to its former glory, this enchanting Georgian Walled Garden with curved corners was built by the Colclough family in the early 19th Century. Set on 2.5 acres, the ornamental and kitchen gardens are separated by a brick wall with distinctive intra mural structures. A river, crossed by five bridges, flows through the length of […]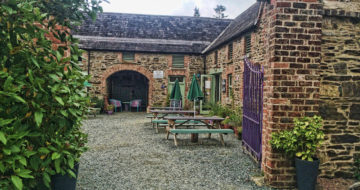 Wexford Lavender Farm
Irelands only dedicated Lavender Farm, we have 5 acres of lavender set out in two fields. A café, giftshop, plant sales (summer) playground and maze, woodland walks, animals, quad train ride for children, craft room (summer months).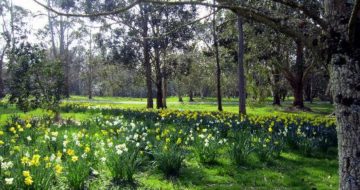 JFK Arboretum
Dedicated to the memory of U.S President John F. Kennedy, the John F. Kennedy Memorial Park stretches across 623 acres, near New Ross in County Wexford. This tranquil arboretum features over 500 different rhododendron and azaleas and an internationally important collection of over 4,500 different trees and shrubs, some of which are very rare. […]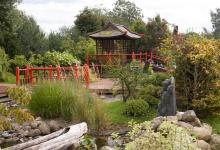 Glenavon Japanese Gardens
Glenavon is delighted to be open again and welcoming visitors! This one acre garden, created over ten years, on the challenging clay Macemore soil, depicts the four seasons and is centred round a beautifully recreated Japanese pavilion. Stone lanterns, statues and other features accentuate this theme and a Liquidambar walk flanks one of […]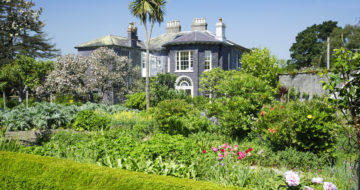 Woodville House and Gardens
Woodville House is a fine five bay, two storey over basement Georgian house dating from about 1800 situated above the river Barrow. The property was acquired by P J Roche, great grandfather of the present owner in 1876 and is now occupied by the 5th generation of Roches to live there. It is thought to […]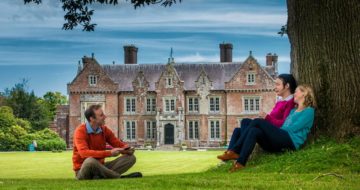 Wells House and Gardens
The Fairy Walk & Mogue's Enchanted Walk Discover the enchanted woodland creatures and Fairy folk at Wells House, two beautiful woodland walks full of magic and wonder. Children will be enthralled as they uncover hidden treasures within the spectacular landscape of magical plants and trees. Watch out for the wishing well, fairy doors and […]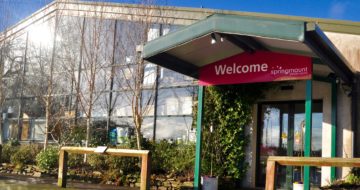 Springmount Garden Centre
We are delighted to be opening again and welcoming visitors once again! Springmount Garden Centre , a family run business since the 1970s, is the perfect venue for plant lovers, offering a great range of plants, trees, fruit and vegetables. Helpful, knowledgeable staff are on hand to provide advice both in the garden centre and […]