Wexford's food and drink scene is as diverse as the landscape in which it lies; offering an extremely wide variety of choice in Irish specialties, hidden delights, and a taste of the unexpected. Wexford boasts a rich culinary heritage, hence being known as the Model county reflecting our superlative agricultural and food scene dating back thousands of years. Stemming from this culture, county Wexford is home to some of the country's finest local, food and drink producers and businesses. Such products can be found in the menus of our many restaurants, cafes and accommodation providers as well as on the shelves of the speciality grocers scattered across the county. Or maybe you would prefer to visit the producers and farmers themselves at a food festival or one of the #TasteWexford food and drink trails or experiences. Regardless of your dining preferences, the diverse food and drink scene is sure to leave you with a lasting impression and make you reimagine county Wexford as a food destination.
Battle for Seattle- Alice in Chains and Nirvana Tribute Night
Sun 12th April - Sun 12th April
Crown Live presents: Battle for Seattle- Alice in Chains & Nirvana Tribute Night Easter Bank HolidaySunday 12th of April Don't miss this incredible Tribute night to the music world's most legendary bands.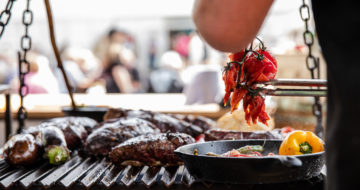 BBQ Workshops with Smokin' Soul
Perfect your skills in time for the BBQ season with Smokin' Soul. Ireland's only professional BBQ equipment manufacturer, Smokin' Soul, has just announced the Spring dates for its hugely successful 2-day BBQ workshops, which will take place on the 11/12 April 2020 at the company's base in New Ross. Usually attended by members of the […]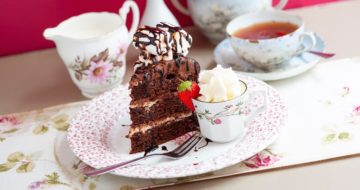 Button & Spoon
Button & Spoon is a family-run, vintage style tearoom, café, and restaurant with a positive attitude and a little splash of happiness. Located adjacent to the historic Wexford quayside, Button & Spoon is a feast for the sense serving a full brunch and lunch menu prepared on-site by their team of professional chefs and bakers. […]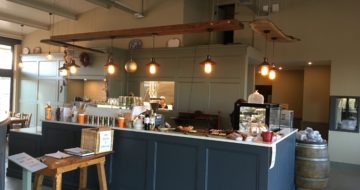 The Village at Wheelocks
The Wheelocks have been growing fruit at the family farm since the 1950s. Now we are delighted to welcome you to our farm to experience the Village at Wheelock's! Our newly developed 17-acre site is in a beautiful rural setting just outside Enniscorthy and easily accessed from the M11 motorway between Dublin and Wexford. We […]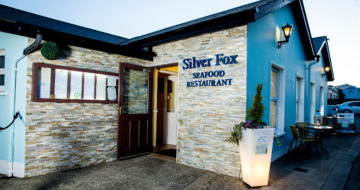 Silver Fox
The Silver Fox Seafood Restaurant established in 1991 has built up an enviable reputation for the quality of their culinary delights and hospitality. Nestled in the picturesque seaside fishing village of Kilmore Quay, the Silver Fox was originally a sandstone beach stone cottage. The restaurant retains part of the original building, in a space now […]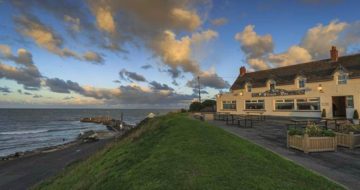 The Strand Cahore
The Strand Cahore is in a unique position overlooking the safe swimming beach and pier at Cahore Point with sweeping views over the sea to Wicklow Head. Our passion for food is translated in our menu, focusing on freshness, flavours and colours. We are a young, family run business and our ethos is simple, traditional, […]
La Cote Seafood Restaurant
We are a contemporary seafood restaurant in Wexford town, where artful cooking comes together. We use the finest local produce to create a memorable dining experience in the South-East. At La Côte Seafood Restaurant, Michelin-trained chef Paul Hynes serves traditional French and Irish dishes with a modern twist that will awaken your senses with innovative […]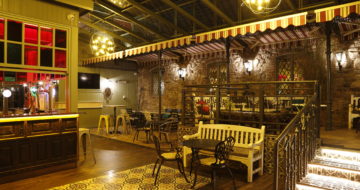 Crown Bar
The Crown Bar, a modern twist to an age old tradition.  The Crown Bar was newly renovated and opened in July 2015 and was inspired by a European cosmopolitan culture complementing the old world charm of the bar.  You will find comfy sofas, traditional furniture with a vibrant splash of colour in the mix which […]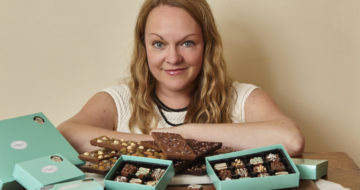 Zaeire Artisan Chocolate
Attend a demonstration of the traditional methods behind the craft of chocolate production ad well as getting hands-on in a truffle-making workshop. Learn about the varieties of chocolate and sample the quality taste for yourself. What's included: – Cookery Demo – Hands on Workshop – Refreshments – Complimentary Chocolate Goody Bag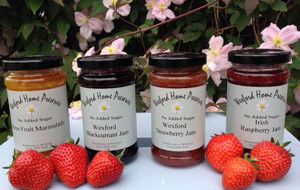 Wexford Home Preserves
Visit Wexford Home Preserves and learn the history and knowledge behind the traditional, handmade preserve making process with an insightful kitchen tour and a complimentary jar of preserve. What's included: – Tour – Tasting – Complimentary Pot of Preserve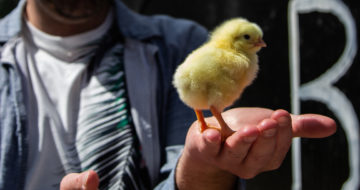 Regan Organic Farm
Meet the producers behind Regan Organic Produce as they guide you along on a observant farm tour where you will witness the rearing and producing of the animals with an optional visit to the abattoir or cookery demo with local chef. The first stage of this intriguing experience is a friendly meet and greet with […]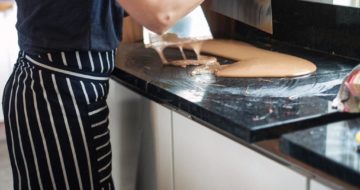 Bean & Goose Chocolate
About Us We are Karen and Natalie Keane sisters and founders of Bean and Goose. We make chocolate at Last Tree Farm based in the Wexford countryside. We are a single origin chocolate brand inspired by Irish designers, food producers and other makers to create exciting and beautiful chocolate. 

We source our raw cocoa ingredients […]