Indulge in County Wexford's Food & Nightlife this Christmas
The food experience and nightlife in Wexford is as diverse as the landscape in which it lies, offering an extremely wide variety of choice in Irish specialties, hidden delights, and a taste of the unexpected. Wexford's food scene is suitable for families, couples, solo travellers, friends and more when you come on your winter escape this year. County Wexford boasts a rich culinary heritage, hence being known as the Model county reflecting our superlative agricultural and food scene dating back thousands of years. Taste Wexford is a sub-brand of Visit Wexford CLG which brings people on a journey of growing & making food through experiences, to build the community and develop Wexford as an immersive food destination.
Stemming from this culture, County Wexford is home to some of the country's finest local food and drink producers and businesses. Such products can be found in the menus of our many restaurants, cafés and accommodation providers as well as on the shelves of the speciality grocers scattered across the county. Or maybe you would prefer to visit the producers and farmers themselves at a food festival or one of the #TasteWexford food and drink trails or experiences. Regardless of your dining preferences, the diverse food and drink scene is sure to leave you with a lasting impression and make you reimagine county Wexford as a food and drink destination.
Savour the local food and experience the nightlife when you visit County Wexford this Christmas
Find your joy in Wexford.
Book your winter break at
 VisitWexford.ie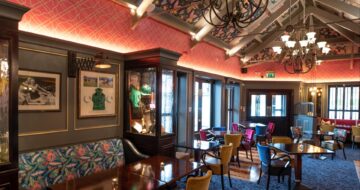 Forthside Bar Bistro
Forthside Bar Bistro at Whitford House Hotel Enjoy the Buzz of the vibrant Forthside Bar Bistro located at New Line Road Wexford, just 4km from medieval Wexford town. Renowned for food and customer care the Bar Bistro menu offers a wide selection of mouth-watering dishes such as Sizzling Dishes & Succulent Steaks, not forgetting of […]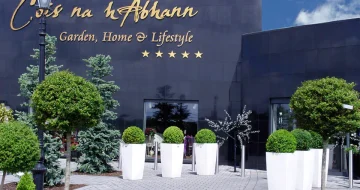 Cois na hAbhann
Cois na hAbhann is an award-winning garden, home, and lifestyle centre. Since 2007 we have been offering a unique shopping experience to those searching for plants, outdoor living, giftware, kitchenware, soft furnishings, and much more. A visit would not be complete without a stop at The Bay Tree Restaurant. Our expert chefs carefully prepare breakfast, […]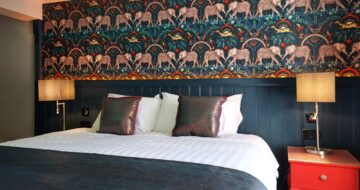 Crown Quarter
Crown Quarter located on the vibrant, energetic Monck Street in the heart of Wexford Town, giving you access to Wexford's nightlife, shopping and restaurants. At weekends the street comes alive with people having fun, listening to music, and enjoying the best of Wexford's nightlife. Midweek enjoy a little more relaxed atmosphere, a quite meal […]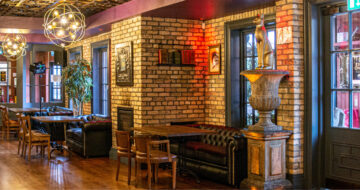 Crown Bar
The Crown Bar is located in Wexford's sunny south east with access to the some of the best food producers in Ireland and at the Crown Bar we take full advantage of this with our locally sourced Wexford food produce. Traditional comfort bar food with a modern twist. Our head chef has a huge passion for […]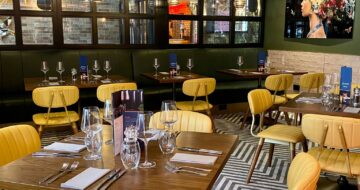 Jasper's
Jasper's located on Monck Street in the electric Crown Quarter is a vibrant all-day bistro with indoor and outdoor seating. This modern and stylish open kitchen serves beautifully prepared dishes from locally sourced Wexford produce. The new restaurant is built with your comfort in mind; the bistro is open plan with large windows, private round […]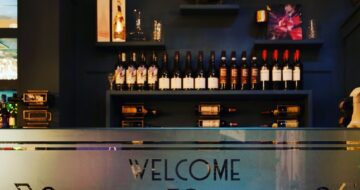 Raspberry Restaurant
Raspberry Restaurant Restaurant | Cocktails | Social   Visit Raspberry and think of an evening with as an entire experience. Taking inspiration from the roaring 1920's, from the moment you enter you will feel transported to a decade filled with ambience, style, and enjoyment. A collaboration between local brothers and entrepreneurs, Paraic and Rory Murphy […]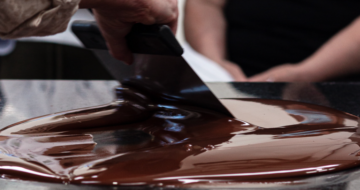 The Bean and Goose Experience
Based in Gorey, Bean and Goose are one of Ireland's finest independent chocolatiers. The Bean and Goose Experience is now open to the public. Our expert chocolatier will show you how our delicious chocolate is made on on this ultimate chocolate tour. Our factory shop is fully stocked with our core range, limited edition […]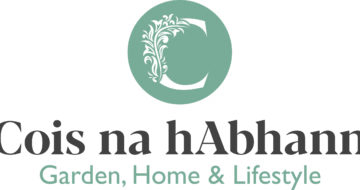 Cois na hAbhann
Located between Gorey and Enniscorthy, the Bay Tree Restaurant in Camolin is the perfect meeting place for an afternoon out! Barista coffee, fresh ingredients and a beautiful outdoor seating area – what more could you want?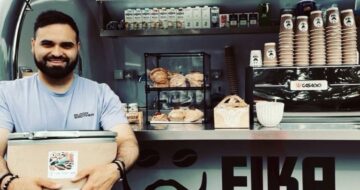 Fika by Daniel
Coffee trailer specialising in Grab & Go smmall batch, micro-roasted, locally sourced coffee. Serving amazing locally sourced pastries and sweet treats! Voted Number 1 place for a coffee in Wexford 2022 by public poll from Wexford Weekly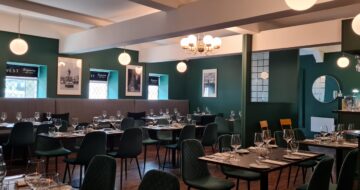 10 West
A premium Food & Beverage venue in the heart of Wexford Town. Committed to delivering a best-in-class standard of Food, Beverage and Service and offering our guests a variety of Wine & Dine experiences. Brunch? Lunch? Dinner? Or – the complete night out. Come for dinner – Stay for cocktails.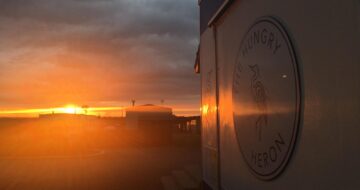 The Hungry Heron
The Hungry Heron is a family run food truck based in Cahore Holiday and Leisure Park. We serve a takeaway menu including the freshest Kilmore Quay fish, home-cut chips and delicious premium Irish beef burgers. We are located only a small walk from Cahore Beach and Pier and are located at the end of the […]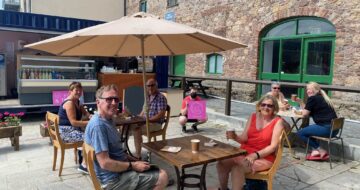 The Mill Café, Castlebridge
The Mill Cafe in Castlebridge is set beside a beautiful 18th century water millwheel and Mairead Stafford's Artist Studio, serving specialty coffee and good seasonal food for the soul. Flat whites, iced mochas, strawberry frappes, and hot chocolate and a delightful selection of home baked cookies, energy balls and the moist carrot cake are all […]