Wexford Food and nightlife not to be missed
Wexford food and nightlife scene is as diverse as the landscape in which it lies, offering an extremely wide variety of choice in Irish specialities, hidden delights, and a taste of the unexpected.
County Wexford boasts a rich culinary heritage, hence being known as the Model county reflecting our superlative agricultural and food scene dating back thousands of years. Taste Wexford is the initiative to bring people on a journey of growing & making food through experiences, to build the community and develop Wexford as an immersive food destination.
Stemming from this culture, County Wexford is home to some of the country's finest local, food and drink producers and businesses.
Such products can be found in the menus of our many restaurants, cafés and accommodation providers as well as on the shelves of the speciality grocers scattered across the county.
Or maybe you would prefer to visit the producers and farmers themselves at a food festival or one of the #TasteWexford food and drink trails or experiences.
Regardless of your dining preferences, the diverse food and drink scene is sure to leave you with a lasting impression and make you reimagine county Wexford as a food and drink destination.
For tea visit one of the many Cafés & Delis offering delicious treats around Gorey, New Ross, Enniscorthy or Wexford Town.
Wexford also offers a great variety of pubs and nightclubs to enjoy nightlife after a delicious dinner. Expect to find loads of live music, cherish crowds and lovely chats with locals. 
This is the place for making Wexford Memories
Come and enjoy Wexford food and nightlife this summer
#ThisIsThePlace #WexfordMemories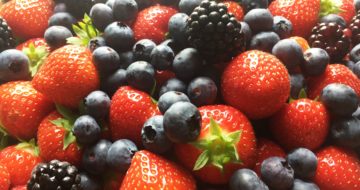 Greens Berry Farm Courtown Road
Freshly picked Strawberries, Raspberries, Blackberries, Gooseberries and New Potatoes delivered here daily from out Fruit Farm just over the road. Sit on the deck and enjoy strawberries and ice cream, a real Wexford favourite. Juice and Smoothie Bar on site using fresh produce from the farm. Visit The Cow House Cafe while here as we […]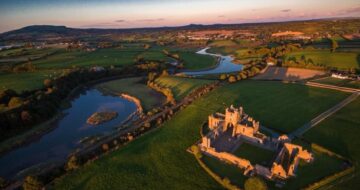 Dunbrody Abbey
Founded in 1210, Dunbrody Abbey is one of the finest examples of a Cistercian monastery in Ireland. Located in Campile, County Wexford, today the abbey features a visitor centre and small cafe specialising in delicious home-baked goods.  Dunbrody Abbey and Visitor Centre in County Wexford are built on the site of one of the most […]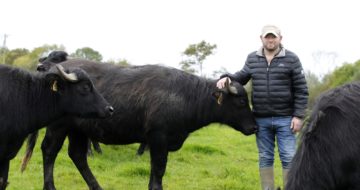 Macamore Buffalo
Liam Byrne, a 4th generation farmer and his wife Sinead started their water buffalo farm in January 2016, with a view to bringing something unique and natural to the Irish market.  Liam and Sinead's herd of water buffalo, are raised on their family farm, 9 miles south of Gorey town, in Ballygarrett, Co. Wexford.  Although […]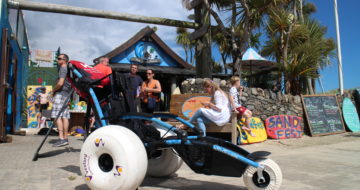 Coffee Break at Curracloe Beach
Premium coffee and good food on Curracloe Beach by the Surf Shack. Enjoy your visit and enjoy the surf!