Indulge in County Wexford's Food & Nightlife this Autumn
The food experience and nightlife in Wexford is as diverse as the landscape in which it lies, offering an extremely wide variety of choice in Irish specialties, hidden delights, and a taste of the unexpected. Wexford's food scene is suitable for families, couples, solo travellers, friends and more when you come on your autumn escape this year. County Wexford boasts a rich culinary heritage, hence being known as the Model county reflecting our superlative agricultural and food scene dating back thousands of years. Taste Wexford is a sub-brand of Visit Wexford CLG which brings people on a journey of growing & making food through experiences, to build the community and develop Wexford as an immersive food destination.
Stemming from this culture, County Wexford is home to some of the country's finest local food and drink producers and businesses. Such products can be found in the menus of our many restaurants, cafés and accommodation providers as well as on the shelves of the speciality grocers scattered across the county. Or maybe you would prefer to visit the producers and farmers themselves at a food festival or one of the #TasteWexford food and drink trails or experiences. Regardless of your dining preferences, the diverse food and drink scene is sure to leave you with a lasting impression and make you reimagine county Wexford as a food and drink destination.
Savour the local food and experience the nightlife when you visit County Wexford this autumn
Feel the spirit of Wexford.
Book your autumn escape at
 VisitWexford.ie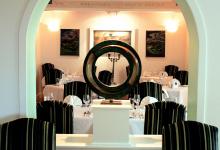 The Gallery Restaurant at Brandon House Hotel
The Gallery Restaurant offers a splendid fusion of traditional and modern cuisine, prepared by Head Chef Emmet Maher. The highest standard of cuisine is assured at all times and this coupled with an extensive wine list offering the best of old and new world wines will ensure you truly enjoy your dining experience. Our […]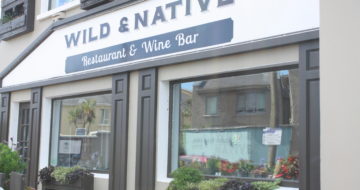 Wild and Native Seafood Restaurant
Multi-award-winning restaurant serving the freshest of local produce   Jodie & Fergal Dempsey bring the freshest of local produce to their Seafood Restaurant. Whether it has been caught in the Wexford sea, providing the finest of Wexford meats or fresh vegetables picked from Wexford farms we have you covered. We specialise in the freshest […]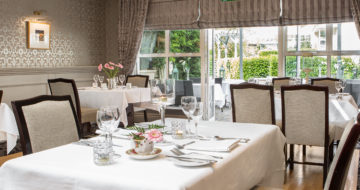 Seasons Restaurant at Whitford House Hotel
At the elegant and multi-award winning Seasons Restaurant, the food is excellent and the choice is varied, catering to all types of palates. This Wexford restaurant offers a wide range of seasonal menus to reflect the availability of fresh local artisan producers and is renowned for its warm welcome and professional service. Seasons Restaurant is […]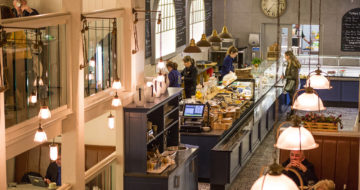 Westgate Design Cafe
A unique Shopping, Casual Dining & Take-Out Cafe Experience in the Heart of Wexford's Main St. Our concept offers you a Design Centre showcasing the best in Irish and international giftware and design, a Restaurant and Cafe featuring fresh quality food prepared daily in our kitchens, specialising in healthy food choices and selections for Vegans […]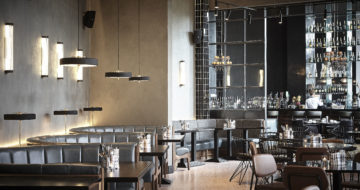 Village Bar and Grill at Seafield Hotel
Who are we? We are Village Bar & Grill and we are more than just a casual dining restaurant. Quality local produce, diversely delicious menus, unique atmosphere, live sports and entertainment, ornate stylistic features, an open view of the kitchen, dedicated and friendly staff all combine seamlessly to create a distinctive dining experience. Village is […]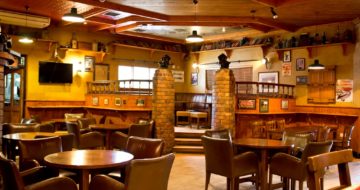 Dining at Upton Court Hotel
Here at the Upton Court Hotel, Bar Food is available 7 days a week from 12.30 – 8.30pm. Offering an extensive Barfood menu – you are sure to find something suitable for all tastes,  including traditional Irish dishes along with a choice of snacks & 'light' bites for the not so hungry. Being family-friendly we […]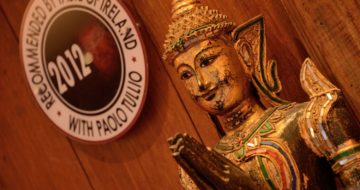 Chang Thai Restaurant at Treacys Hotel
Recommended by Taste of Ireland with Paolo Tullio as one of the Top Ethnic Restaurants in Ireland. Monthly Special:  Wed, Thur, Friday, Sunday – Three-Course Meal plus Bottle of Wine for two people – €50. Indulge your every taste mood and desire. Our Thai Chef will whisk your taste buds to the Orient while dining […]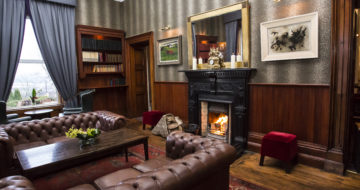 The Library Bar at Brandon House Hotel
The Library Bar has a popular lunchtime carvery and extensive Bar Menu served nightly up to 9pm. It is a relaxing environment to sit back and enjoy the special ambience of the Brandon House Hotel. Live Music every Friday and Saturday Night. Opening Times: Monday to Thursday, 10.30am to 11.30pm Friday & Saturday, 10.30am […]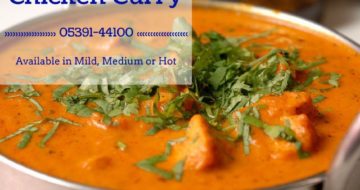 The Holy Grail
Renowned for its curry dishes, the Holy Grail is a wonderful restaurant in the heart of Wexford Town, Ballindaggin, New Ross and Enniscorthy Town. The Holy Grail also offers other internationally-inspired cuisines at a reasonable price. Opening Times: Open 7 days a week with varied times during this unprecedented time. Check up on […]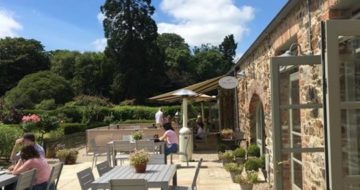 The Duck Terrace Restaurant at Marlfield House
The Duck Restaurant has restored courtyard buildings including a coach house, potting shed and gardener's tool shed situated on the grounds of Marlfield House. The restaurant is located in a long stone building with French doors opening onto a sandstone terrace overlooking the kitchen garden filled with vegetables, soft fruits, a plethora of herbs and […]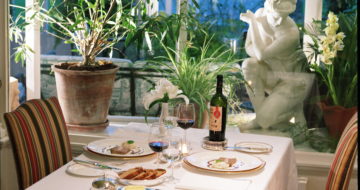 The Conservatory Restaurant at Marlfield House
The Conservatory Restaurant at Marlfield House is long renowned for its elegance, wonderful cuisine and impeccable service. Overlooking the gardens and using many ingredients from its extensive kitchen gardens, the food is best described as classical with French and modern influence. Housed in the Turner style conservatory and with its frescoed walls, sparkling silver, flickering […]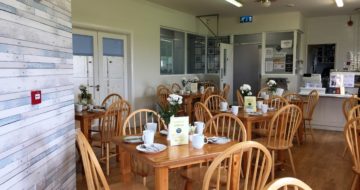 The Centre Coffee Shop at Stella Maris Centre
The Centre Café & Restaurant is a unique offering in our community centre. Initially manned by volunteers, the Café now operates as part of a Pobal scheme providing employment for four people. Locally renowned, we have just the breakfast to start your day. From a traditional fry-up to scrambled eggs or a hearty pancake stack, […]