Indulge in County Wexford's Food & Nightlife this Autumn
The food experience and nightlife in Wexford is as diverse as the landscape in which it lies, offering an extremely wide variety of choice in Irish specialties, hidden delights, and a taste of the unexpected. Wexford's food scene is suitable for families, couples, solo travellers, friends and more when you come on your autumn escape this year. County Wexford boasts a rich culinary heritage, hence being known as the Model county reflecting our superlative agricultural and food scene dating back thousands of years. Taste Wexford is a sub-brand of Visit Wexford CLG which brings people on a journey of growing & making food through experiences, to build the community and develop Wexford as an immersive food destination.
Stemming from this culture, County Wexford is home to some of the country's finest local food and drink producers and businesses. Such products can be found in the menus of our many restaurants, cafés and accommodation providers as well as on the shelves of the speciality grocers scattered across the county. Or maybe you would prefer to visit the producers and farmers themselves at a food festival or one of the #TasteWexford food and drink trails or experiences. Regardless of your dining preferences, the diverse food and drink scene is sure to leave you with a lasting impression and make you reimagine county Wexford as a food and drink destination.
Savour the local food and experience the nightlife when you visit County Wexford this autumn
Feel the spirit of Wexford.
Book your autumn escape at
 VisitWexford.ie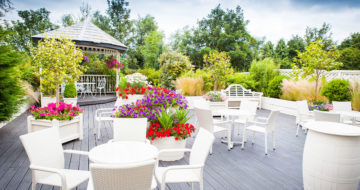 Ivy Bar and Cafe at Ashdown Park Hotel
The Ivy Bar & Cafe serves up a delicious breakfast, lunch, carvery and bar food menu in the luxurious surroundings of the Ashdown Park Hotel Gorey Wexford.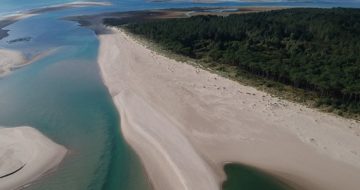 Blake Restaurant at Hotel Curracloe
Blake's Restaurant at Hotel Curracloe is renowned for value and its good hearty food, made with locally sourced quality produce, which is cooked with care.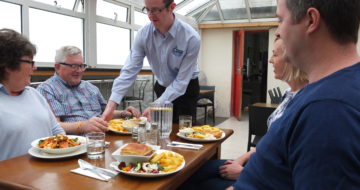 The Hook Lighthouse Visitor Centre Cafe
Explore the oldest operational lighthouse in the world. Voted one of Ireland's favourite attractions, Hook Lighthouse in Wexford is truly one of a kind.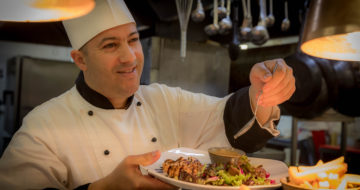 Grain and Grill Restaurant at the Maldron Hotel
Dine in style at Grain & Grill Restaurant at Maldron Hotel Wexford. The team have specially selected menus that change daily to ensure only the freshest produce is used. Crafty Kids and Young Diner menus ensure that the younger kids are well looked after.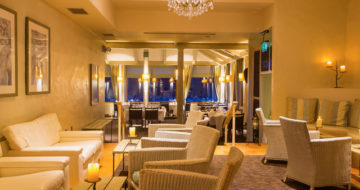 Reeds Restaurant at Ferrycarrig Hotel
The award-winning Reeds Restaurant at the four star Ferrycarrig Hotel is renowned for it's high standard and pride in using top class local food producers from Wexford.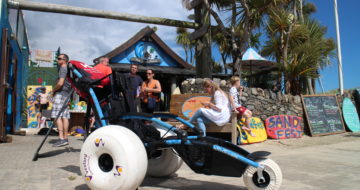 Coffee Break at Curracloe Beach
Premium coffee and good food on Curracloe Beach by the Surf Shack. Enjoy your visit and enjoy the surf!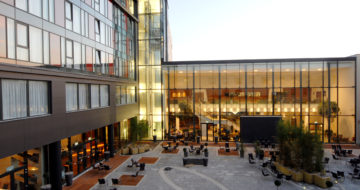 Dining at Clayton Whites Hotel
Whether its a milestone family get-together, a Communion or Confirmation lunch, a fabulous Debs ball, an elegant Gala Dinner or a local fundraising function, Clayton Whites Hotel is the ideal choice for you, your family and your friends.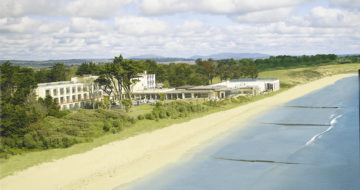 Beaches Restaurant at Kelly's Resort Hotel
Visitors to Kelly's Resort Hotel in Rosslare, County Wexford can count on enjoying wonderful food and drink. Beaches Restaurant has a gallery-like atmosphere and serves up dishes crafted using quality local produce.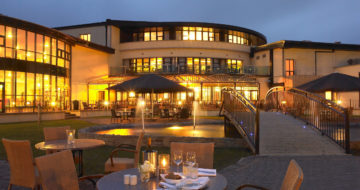 Farina Garden Restaurant – A taste of Italy at Amber Springs Hotel
A beautifully designed Italian garden restaurant in Gorey with a wood fired oven imported from Naples.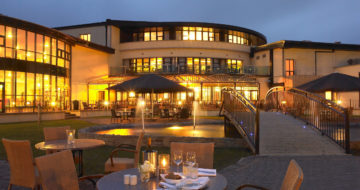 Dining at Amber Springs Hotel
The Amber Springs Hotel Wexford has award-winning cuisine throughout its four restaurants in Gorey.  We can truly boast of bringing produce from Farm-to-Fork as much of our produce is nurtured naturally on the hotel's own Redmond Farm minutes away. Choose from our selection of restaurants if dining in Wexford. You can enjoy excellent succulent free-range […]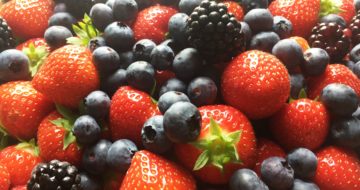 Greens Berry Farm Tinnock
At Greens Berry Farm you can find the tastiest fruit grown anywhere in Ireland. We sell directly to the public from our Farm Gate Stall during the months May to October. Strawberries, Raspberries, Blackberries, Gooseberries and New Potatoes. Picked today. Sold today. No transport, no refrigeration. Just fresh fruit straight from the plant. Green's Berry […]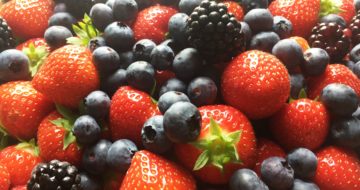 Greens Berry Farm Courtown Road
Freshly picked Strawberries, Raspberries, Blackberries, Gooseberries and New Potatoes delivered here daily from out Fruit Farm just over the road. Sit on the deck and enjoy strawberries and ice cream, a real Wexford favourite. Juice and Smoothie Bar on site using fresh produce from the farm. Visit The Cow House Cafe while here as we […]