Hop on a river cruise, take to a paddle board, try your hand at archery, or strap yourself into the driving seat for a karting adventure! Wexford offers a host of exciting outdoor adventures and activities that create precious family moments in stunning settings, whether you prefer the serenity of woodland walks, fairy gardens and hand-feeding animals, the historic setting of manicured gardens and the tea rooms of a Victorian era house, or an action packed afternoon of archery, karting and adventure golf to name just a few hobbies you might take home from holidays!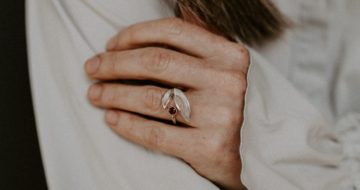 Lina Varna
We are jewellery designers/makers. In our studio we have showroom and teaching facilities for silversmithing and jewellery making. You can find full list of workshops on our website. If you have specific dates and want to discuss a possibility of the workshop, get in touch with us.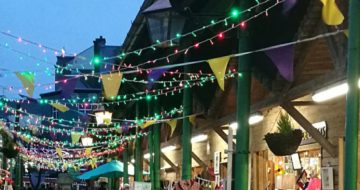 The Bullring Market
The Bullring Market at the heart of Wexford Town boasts a long and rich history. Discover art, handmade crafts, plants, fresh fruit & veg, coffee, cakes & snacks, antiques, books, jewellery, apparel, unique giftware, geek merch, massage and lots more besides!
Wexford Spiegeltent Festival
Fri 9th October - Mon 26th October
From its inaugural year in 2012, Wexford Spiegeltent Festival has grown to be one of the biggest and most successful multi-genre festivals in Ireland Set in the beautiful surroundings of the Paradiso Spiegeltent, the Festival has a unique and enticing atmosphere, blending the Olde Worlde feel of the Spiegeltent's with the best in popular entertainment. […]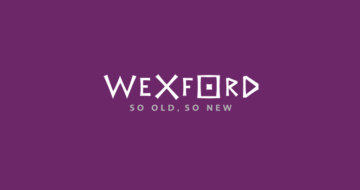 Flanagans Wharf Arcade
Home of Family Entertainment and based in one of Ireland's most popular holiday resorts, Flanagan's is situated right in the centre of Courtown Harbour overlooking the Irish Sea. Established in 1967, we continue to keep things REEL around here by providing you with all your favourite arcade games, amusements, progressive slot machines and exciting poker […]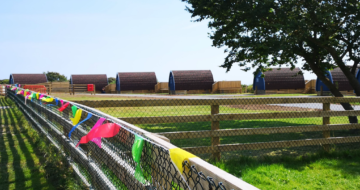 Morriscastle Strand Glamping, Touring and Mobile Home Park
Morriscastle Strand Touring, Glamping and Mobile home Holiday Park is located directly beside the blue flag beach of Morriscastle.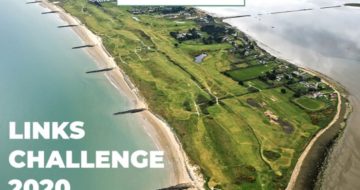 Club Choice Ireland Links Challenge 2020
A two-day golfing competition that's right on the Irish Seashore. The Club Choice Ireland Links Trophy takes you to the scenic town of Rosslare. The chic Coast Rosslare Strand hotel will be your host venue for a 3-night stay, offering relaxation and a friendly atmosphere. Just down the road, you'll find one of Ireland's hidden gems in Rosslare […]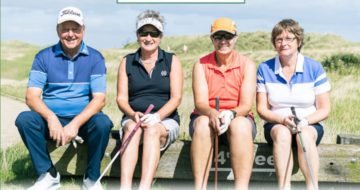 Taste of Wexford Golf Experience
Four great days of unforgettable food, fun & fairways! Enjoy a Taste of Wexford – not just amazing food, but hospitality that's second to none and some of the most beautiful golf courses Ireland's Sunny South East has to offer. This is an event for the Gourmet Golfer. "Without question one of the best few […]
Tri the Hook
Sat 22nd August - Sat 22nd August
This Sprint Triathlon is perfect for those wanting to try their hand at a triathlon. The 750m swim takes place in the historic and sheltered Baginbun Bay. Then it's on to a 20km cycle along country roads which competitors have described as "very technical with a good mix of challenging inclines". Finally, a 5km […]
Wexford Festival of Running
Sat 9th May - Sun 10th May
Wexford Marathon Club are thrilled to hold the Wexford Festival of Running, which is now in its second year.  The course is a 1.3km loop on the spectacular ground surrounding the 19th century Johnstown Castle.  This is a truly amazing setting enhanced by the beautiful lakes and idyllic mature gardens. This super event came very […]
June Bank Holiday at Wells House
Mon 1st June - Mon 1st June
JUNE BANK HOLIDAY – Monday, 1st of June Celebrate the official start of Summer this Bank Holiday with a BBQ, music and kids' entertainment! Keep your eyes on our website for activities this June Bank Holiday.  
Mystery Event at Wells House
Sun 31st May - Sun 31st May
MYSTERY EVENT – Sunday 31st of May Is it a bird? Is it a plane? We have something spectacular coming, but you'll have to wait a little longer to find out! Make sure and follow us on social media for more information about this exciting new event coming to Wells for 2020!
Classic Bike Show
Sun 17th May - Sun 17th May
CLASSIC BIKE SHOW – Sunday 17th of May The popular Classic Bike Show is back showcasing the wonderful world of motorcycles and promises to be a great day out for all bike enthusiasts! All those wishing to display a bike are welcome to enquire.