Activities in Wexford
Wexford offers a host of exciting outdoor activities and adventures that create precious family moments in stunning settings.
Whether you prefer the serenity of woodland walks, fairy gardens and hand-feeding animals or maybe the historic setting of manicured gardens and the tea rooms of a Victorian-era house.
Or, on the contrary, you may experience an action-packed afternoon of archery, karting and adventure golf to name just a few hobbies you might take home from holidays.
Hop on a river cruise, take to paddleboard, enjoy a family day kayaking in the Hook peninsula, or strap yourself into the driving seat for a karting adventure. All those activities are possible in Wexford.
There are also many indoor activities for those with a different taste in the fun. Loads of arts & crafts activities, 
All in all, there is no shortage of fun adventures in Wexford for everyone to choose from to suit all tastes and needs. See below to check out some of the great activities available in Wexford this Summer.
Visit Wexford
#BestForFun #BestForSun
Saturday Art Club ages 8-12 Years
Sat 16th September - Sat 14th October
Wexford Arts Centre – 9th September – 14th October // 11:30am Autumn Classes It's Autumn again and classes have started back with a bang. Facilitating the classes are Artist's Jeni Roddy and Bríd Colloton who have experience with a wide variety of art forms like Painting, Textiles, Printmaking, Theatre and Costume Making, Drawing, Sculpture and […]
Fall at Secret Valley Wildlife Park
Sun 1st October - Sun 5th November
Coolnacon, Clonroche – 1st October – 5th November  Full package deal includes:   -Access to the wildlife Park and animals 🐵   -Bottle feed baby goats (11am)🐐   – Animal handling (12pm and 3pm)🦎🐍   – Keeper talks throughout the day🐾   -Trailer Tractor Ride around maze(Weekends)🚜   -Pumpkin Picking Patch 🎃   – Giant […]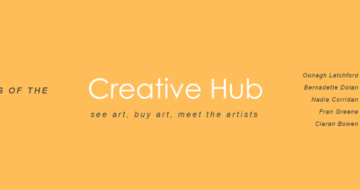 The Creative Hub – Artist Studios
The Creative hub – Monday – Saturday // 10am – 5:30pm The Creative Hub is home to over 30 artists and craft makers based in Wexford County.   It comprises a mixture of working studios, exhibition, retail and workshop space for the creative sector, as well as being a focus point for artists to meet […]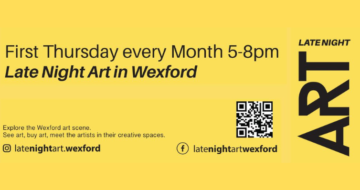 Late Night Art Wexford
Late Night Art Wexford – First Thursdays The first Thursday of every month from 5pm – 8pm  First Thursdays Late Night Art is all about exploring the Wexford art scene. See art, buy art, get the opportunity to speak to the artist, step into their creative spaces. Taking inspiration from New York, Belfast, Dublin, […]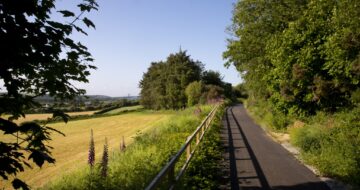 South East Greenway
Phase 1 of the South East Greenway is now open to the public. The 6km New Ross to Glenmore stretch – with picturesque views of the Pink Rock area and the Rose Fitzgerald Kennedy Bridge Phase 1 of the South East Greenway is the first part to be opened of the 24km of the […]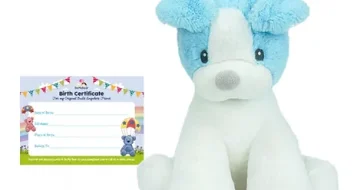 Caroline Bergin Art
Located on Esmonde Street Gorey, Caroline Bergin Art has fun for everyone, with a gallery/gift shop to the front we have activities for all ages.  You can come and Make a Bear, first you can choose a bear from our huge selection, then name your bear and fill in their birth certificate, add your […]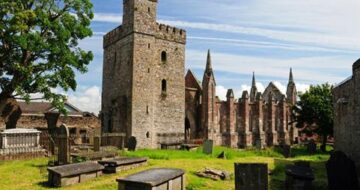 Selskar Abbey Guided Tours by Wexford Lions Club
Wexford Lions Club volunteers offer a fascinating tour of the 13th century, Selskar Abbey and Westgate Heritage Tower. Guiding visitors through key events in the history of the abbey and Wexford town. Look out for the grotesques, our ancient sarcophagus and learn about some of the historical occupants. Meeting at the Nickey Rackard statue […]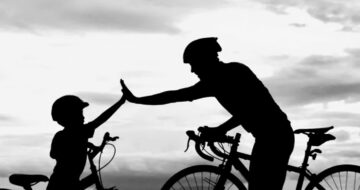 Wexford summer fitness classes
We welcome all holiday visitors to join any of our amazing fitness classes in Co Wexford, if your close to Curracloe or staying near the area we are in Screen Hall every week. We also run two outdoor classes in our fantastic park in wexford town, Min Ryan Park. We welcome all levels of fitness […]
Corcoran Mobility Scooter Rentals
Corcoran Mobility Scooters short-term mobility rental service in the South East of Ireland was designed to offer convenient and reliable mobility solutions for tourists and visitors, catering to various needs such as holidays, events, tourist attractions, and hotel visits. Delivery in the South East within 24 hours.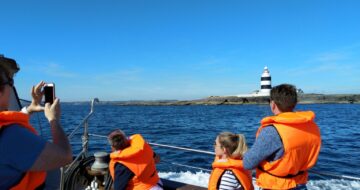 By Hook or by Crooke Boat Tours
Sailing from Ballyhack in Co Wexford and Dunmore East in Co Waterford By Hook or by Crooke Boat Tours offer guided tours of the scenic and historic Waterford Estuary/ Waterford Harbour by boat. The main emphasis of the boat tour is on the history and cultural heritage of Waterford Harbour which has been for many […]
Craanford Mills
Craanford Mills is a 17th century Watermill located in Crannford, Gorey, Co. Wexford. This corn-grinding mill has been restored to full working order. The works are on view to visitors with interpretive data, explanatory exhibits and wholesome food served in kiln loft cafe.  July and August 2023 open 11.00 – 17.00 hours (Closed Monday, (Opened […]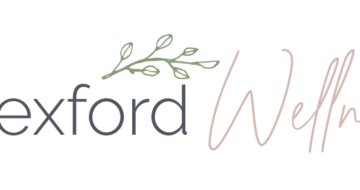 Wexford Full Moon Circles
Wexford Full Moon Circles are performed by meditation teacher Amy, yoga instructor Suzanne and breath-work coach Aoife. The Wexford Wellness programme is a wellness platform which brings inspirational speakers together, a range of talented Holistic Practitioners to the field, and welcomes a space for feel good classes, upcoming wellness events and community gatherings. […]