Activities in Wexford
Wexford offers a host of exciting outdoor activities and adventures that create precious family moments in stunning settings.
Whether you prefer the serenity of woodland walks, fairy gardens and hand-feeding animals or maybe the historic setting of manicured gardens and the tea rooms of a Victorian-era house.
Or, on the contrary, you may experience an action-packed afternoon of archery, karting and adventure golf to name just a few hobbies you might take home from holidays.
Hop on a river cruise, take to paddleboard, enjoy a family day kayaking in the Hook peninsula, or strap yourself into the driving seat for a karting adventure. All those activities are possible in Wexford.
There are also many indoor activities for those with a different taste in the fun. Loads of arts & crafts activities, 
All in all, there is no shortage of fun adventures in Wexford for everyone to choose from to suit all tastes and needs. See below to check out some of what's available.
Visit Wexford
#BestForFun #BestForSun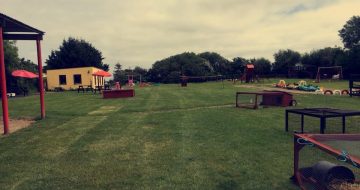 Shrule Pet Farm
Come explore our family-run Pet Farm, nestled in the dunes between Ballygarret and Kilmuckridge. Y ou'll find all the usual suspects, clucking hens, oinking pigs and fluffy hampsters alongside sheep, goats, alpacas and horses! We also have plenty of picnic benches, a pitch and putt, archery and so much more!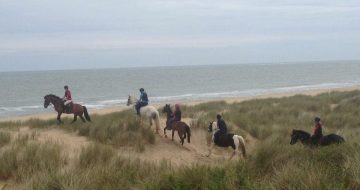 Shrule Equestrian Centre
Shrule Equestrian Centre is situated in the picturesque countryside of North Wexford between the coastal villages of Ballygarrett and Kilmuckridge. Our speciality is Beach rides for those who can already ride, see our great beach pics. Also available: Livery, schooling, breaking and training, arena hire, pony camps and equestrian holidays for foreign students. We have […]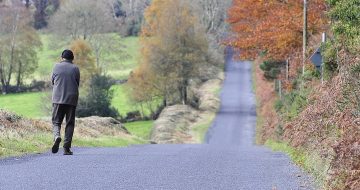 Bunclody- Kilbrannish Walking Trail
Part of the Blackstairs Mountain Range, Kilbrannish Hill has two waymarked looped walking trails.  These trails have beautiful views of Mount Leinster, the Clody Valley and the South Leinster Way. More information about this Bunclody Trail,  >>here<<  If you want to explore more Wexford walking trails, don't miss our blog Best Walking Trails in County Wexford. […]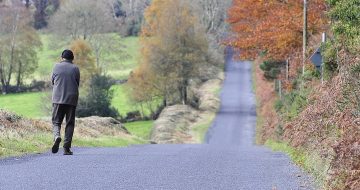 Bunclody – Coolmelagh Walking Trail
Coolmelagh Forrest, near Bunclody, has three waymarked looped trails that climb to Gibbet Hill. Gibbet is an old English name for Hanging Hill. This hints to a place of execution. Here beautiful views meant that, no matter what your crime, your last sight on earth was heavenly. The trails, which are on forest roads, all […]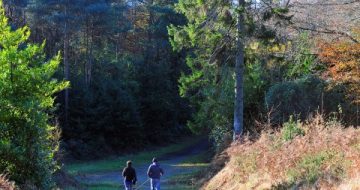 Bunclody Walking Trail: The Craan & Long Lane Loop
Bunclody Walking Trails are scenic, peaceful looped walks on tarred roads. The loops take in the Clody Valley, sided by the Blackstairs Mountains with Mount Leinster itself as the focal mid-point on the loop. Meandering beside farmland, forestry, streams and open mountain. From Droim Cria (the slate quarry), Blackrock Mountain, Mount Leinster, Kilbrannish Windmills, […]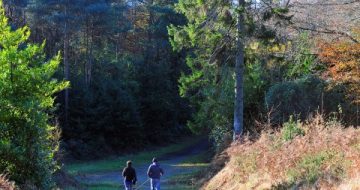 Carrickbyrne Hill Walking Trail
Carrickbyrne Hill Walking Trail flows through a public woodland, which is noted for its aesthetic and recreational value.  Carrickbyrne Hill or Carraig Bhrain features a few looped trails individually waymarked. All trails start at the trailhead in the main car park and picnic area beside the N25. These routes provide 18 km of mixed forest […]
Courtown Woodland Walking Trail
Courtown Woodland Trail is bounded by the Owenavorragh River on the north side and the canal on the seaward side to the east. The woodland dates back to pre-Famine times.  The four trails waymarked through the woodland are graded as easy. As you choose your walk along the River Walk, Top Walk, Canal Walk or […]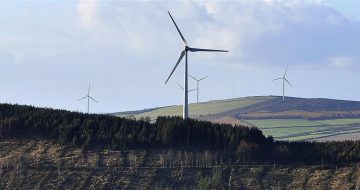 Croghan Mountain Walking Trail
Raheenleagh (the small grey rath or fort), at Croghan Mountain, has hosted many visitors over the years. In prehistoric times it was a burial site. In 1795, miners panned for gold, and in 1798, the United Irish men, returning from the battle of Vinegar Hill, camped beside the trail entrance. The Forde family were […]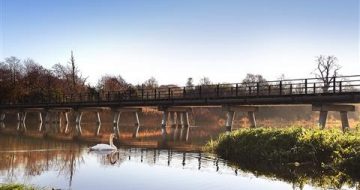 Enniscorthy Riverside Walk
The Enniscorthy Riverside Walk is a scenic walk along the western bank of the River Slaney south of Enniscorthy town. The trail starts along the promenade walk at the southern end of the town, heads past a playground, crosses a footbridge at the River Urrin and follows a gravel path through a semi-wild meadow which […]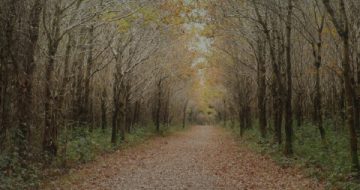 Ballyfad Wood Walking Trails
Ballyfad Wood Walking Trails, set in over 200 acres of mature woodland near Coolgreany, County Wexford appears on the original 1835 Ordnance Survey map! Such old woodland sites are relicts of the original vast forests that covered most of the country prior to the 16th century. As these woods have never been fully clear-felled, […]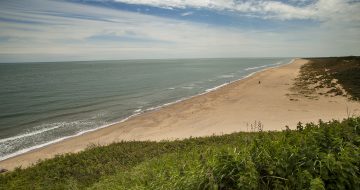 CAHORE POINT TRAIL
The Cahore Point Trail is a new cliff trail developed by Wexford County Council and the Ballygarrett Tidy Towns group. The walk is 2.4 km long (almost 5 km of a looped cliff walk), starting at Cahore Point Trail and linking up with the nearby Old Bawn Beach. It is the idyllic trail to […]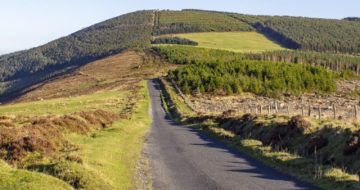 Eurovelo Route Cycling Trail
The Eurovelo Cycling Route through South County Wexford is a scenic cycling route that takes you along some of the County's lesser-known highways and byways from Rosslare Harbour in the East to New Ross in the West. Some highlight along the way: Rosslare Harbour Visit the oldest Marian shrine in Ireland at Lady's Island A […]