Pubs & Bars in Wexford
Check out the top bars and pubs in Wexford from all over the County, including the many in Wexford Town.
There's an atmosphere to suit everyone and maybe you'll even find some sessions, storytelling and live music. Meet with friends and enjoy good music on The Crown, or if you prefer a quiet reunion, try one of the bars available in most high-rated hotels. 
Fancy a summer night in one of the beer gardens, like the ones at William Gaynor & Sons or the Sky and the Ground.
If you want to find the best spot to suit your needs, this is the best place for you to start.
Visit Wexford
#BestForFun #BestForSun
*Please note that due to the government postponing its move into phase 4 of restrictions, pubs and bars will not open without the offering of a substantial meal. Please stay up to date on social platforms to be in the know-how.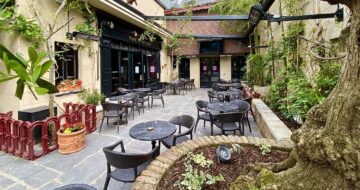 T. Morris Bar
T-Morris, Traditional Irish Pub, located in Monck St.  in Wexford Town.  Steeped in history, and very popular with the locals, the new owners lovingly restored the entire property and have created a new vibrant bar offering many options to its customers.  Whether it's a quiet drink or an executive meeting, the beautifully appointed Snug in […]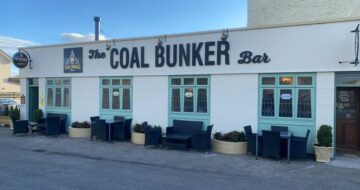 The Coal Bunker
The Coal Bunker is a local bar in Ballykelly, Wexford with bar food served all day, outside dining, an extensive beer, whiskey and gin menu and all the TVs and sports you could want.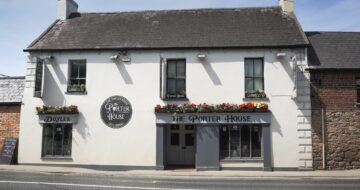 The Porter House Castlebridge
Since June 2012 The Porter House has been managed by Myles & Sharon Doyle. Born and reared in Castlebridge, this was a particularly proud moment for Myles. The Porter House has been a pub in the village for over 100 years and is an integral part of the community. One of our beliefs is that […]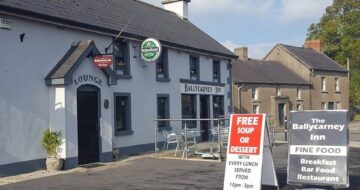 Ballycarney Inn
SItuated on the main route from Bunclody to Enniscorthy The Ballycarney Inn has been a long time favorite with travelers, in particular, those pulling caravans or driving motor homes due to its large open car park.  Inside you'll find welcoming staff and an extensive menu showcasing the best in traditional homecooked foods We've plenty of […]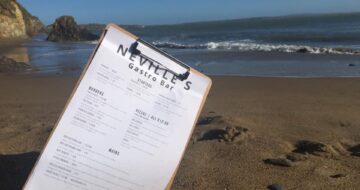 Nevilles Bar & Grill
Located on the Hook Peninsula, minutes from the picturesque beaches of Baginbun & Carnivan and only 15 minutes from Hook Light House. ​ Opening our doors in Late February 2020 we aim to bring a fresh twist to Gastro Food and serve great dishes using local fresh ingredients. Situated on the Main Street of the […]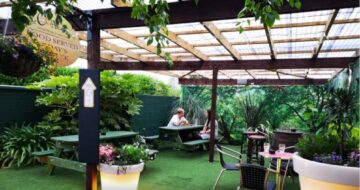 The Coach House Gorey
For the best in gastro pub dining in the south east, a large selection of craft beer, good fun and great craic visit the newly refurbished Coach House in the heart of Gorey town Boasting a large bar serving a new menu of gastro-style food downstairs, function room for parties and conferences, newly designed open […]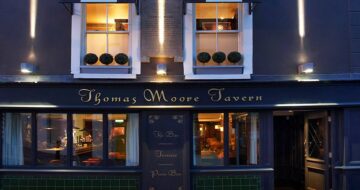 Thomas Moore Tavern
Thomas Moore Tavern Located on Cornmarket, in the Heart of Wexford Town, the Thomas Moore Tavern is one of Wexfords oldest bars. Beautifully restored, the Thomas Moore Tavern uses the very best of local and seasonal ingredients and serves lunch and evening meals in stylish surroundings. Enjoy delicious food served daily in the ground floor […]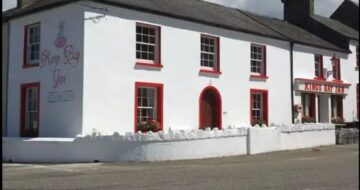 The Kings Bay Inn
The Kings Bay Inn situated just down the road from Ballyhack Castle and the Passage East Ferry is a popular stop for many arriving into Wexford from Waterford. This cosy traditional pub has been serving drinks here for generations and today is no different! With an extensive bar menu to choose from and lots of […]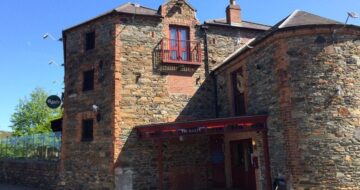 The Bailey Enniscorthy
Everyday our goal is to bring you great Irish food in a warm and relaxed setting, while receiving excellent service by our experienced and friendly staff. Recently under new management we are delighted to highlight our lunch and evening menus many of which are filled with locally sourced ingredients, speaking of be sure to try […]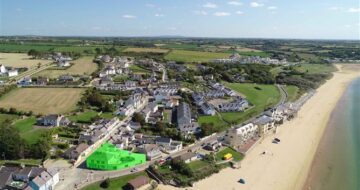 The Strand Bar & Grill
The Strand Bar and Grill sits overlooking the magnificent strand at Duncannon.  The Strand, Duncannon is a stylish gastro pub in the heart of the village with fantastic sea views of Duncannon Strand just 3 skips across the road! Offering you the best in fresh local seafood and classic pub dishes combined with carefully […]
Katie Daly's Bar & Restaurant
Whether it's a quick lunch, an evening meal, a few pints or even some live music you'll find it all at Katie Dalys. Situated on Gorey's Main Street it is a long time favorite of locals!  You can see all the great sporting events in the bar, while downstairs you'll find live music events throughout […]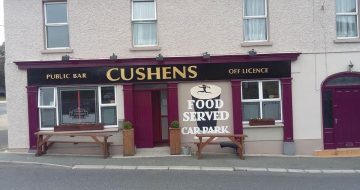 Cushens Bar & Lounge
Cushen's Bar is a simple, old-fashioned and unpretentious place that serves really great traditional food and the creamiest pints of Guinness that only an old bar can produce!