Pubs & Bars in Wexford
Check out the top bars and pubs in Wexford from all over the County, including the many in Wexford Town.
There's an atmosphere to suit everyone and maybe you'll even find some sessions, storytelling and live music. Meet with friends and enjoy good music in The Crown, or if you prefer a quiet reunion, try one of the bars available in most high-rated hotels. 
Fancy a summer night in one of the beer gardens, like the ones at William Gaynor & Sons or the Sky and the Ground.
If you want to find the best spot to suit your needs, this is the best place for you to start.
Visit Wexford
#BestForFun #BestForSun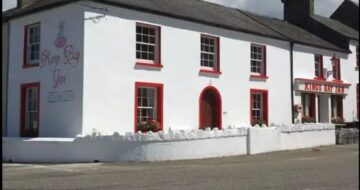 The Kings Bay Inn
The Kings Bay Inn situated just down the road from Ballyhack Castle and the Passage East Ferry is a popular stop for many arriving into Wexford from Waterford. This cosy traditional pub has been serving drinks here for generations and today is no different! With an extensive bar menu to choose from and lots of […]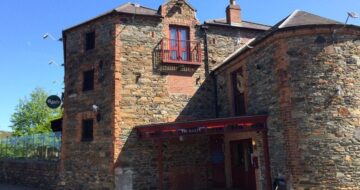 The Bailey Enniscorthy
Everyday our goal is to bring you great Irish food in a warm and relaxed setting, while receiving excellent service by our experienced and friendly staff. Recently under new management we are delighted to highlight our lunch and evening menus many of which are filled with locally sourced ingredients, speaking of be sure to try […]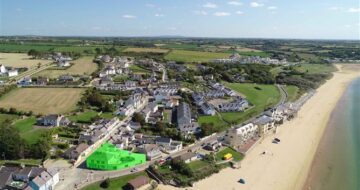 The Strand Bar & Grill
The Strand Bar and Grill sits overlooking the magnificent strand at Duncannon.  The Strand, Duncannon is a stylish gastro pub in the heart of the village with fantastic sea views of Duncannon Strand just 3 skips across the road! Offering you the best in fresh local seafood and classic pub dishes combined with carefully […]
Katie Daly's Bar & Restaurant
Whether it's a quick lunch, an evening meal, a few pints or even some live music you'll find it all at Katie Dalys. Situated on Gorey's Main Street it is a long time favorite of locals!  You can see all the great sporting events in the bar, while downstairs you'll find live music events throughout […]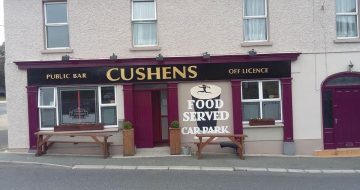 Cushens Bar & Lounge
Cushen's Bar is a simple, old-fashioned and unpretentious place that serves really great traditional food and the creamiest pints of Guinness that only an old bar can produce!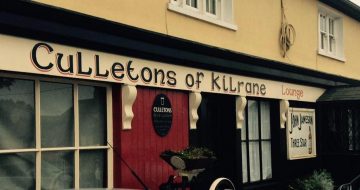 Culletons of Kilrane
Known locally as "the first and last bar in Ireland" due to its proximity to the Europort at Rosslare! A traditional Irish pub, packed with memorabilia and lots of quirky items, popular with locals and visitors enjoying their first (or last!) pint of "real Guinness" before the ferry awaits! Lots of live music and events […]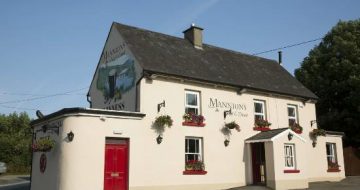 Mannion's Pub
Owned and operated by husband & wife team Emmet & Lisa Hall, Mannions is located on the edge of the busy town of New Ross. Mannions pub has firmly made its mark on the dining scene in the South East Head Chef Nigel Teague places a firm emphasis on using local, sustainable produce & organic […]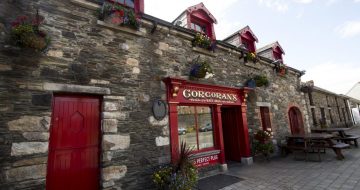 Corcorans of New Ross
Located in New Ross, County Wexford, Corcoran's is the type of pub where you go in a stranger and come out almost a 'local'. Such is the friendly atmosphere that you can have a chat at the bar or find a quiet corner to sip your pint and read a book. Situated in a medieval […]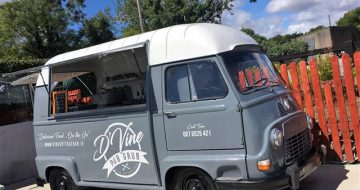 The Vine Cottage Bar
Vine Cottage Bar is a traditional Irish Pub that has been in the same family for over four generations. Soak up the atmosphere, relax and enjoy the hospitality of Vine Cottage Bar. Built on the sunny banks of Bannow Bay the pub also has a spacious beer garden with a dedicated enclosed child safe area. […]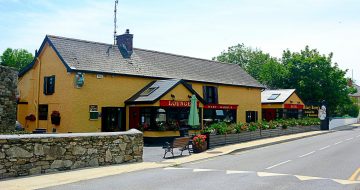 Mary Barry's Restaurant
Mary Barry's Bar, with their much-loved head chef Nicky Cullen, is renowned for its extensive menu and especially their selection of seafood landed locally in Kilmore Quay. The restaurant is large and spacious yet still retains a cosy rural atmosphere and outside there is a large children's area so adults can enjoy a digestif in […]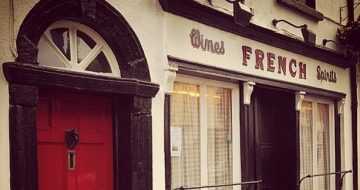 French's of Gorey Pub
FRENCH'S is one of the most beloved pubs in Gorey, Co. Wexford — a proper Irish pub that has stood in the town since around 1775. Despite renovations over the years, it has managed to retain its old-school charm. The result? One of the most charming pubs in the south-east. Like all the best drinking […]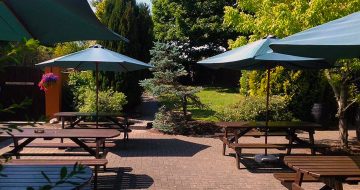 The Courtyard Ferns
Located in the historical village of Ferns in the heart of County Wexford and the sunny Southeast of Ireland – The Courtyard is your perfect choice for delicious food in relaxed and friendly surroundings. Open daily for breakfast, lunch and dinner. Our menu combines modern and classic influences offering the very best of fresh seasonal […]