Pubs & Bars in Wexford
Check out the top bars and pubs in Wexford from all over the County, including the many in Wexford Town.
There's an atmosphere to suit everyone and maybe you'll even find some sessions, storytelling and live music. Meet with friends and enjoy good music on The Crown, or if you prefer a quiet reunion, try one of the bars available in most high-rated hotels. 
Fancy a summer night in one of the beer gardens, like the ones at William Gaynor & Sons or the Sky and the Ground.
If you want to find the best spot to suit your needs, this is the best place for you to start.
Visit Wexford
#BestForFun #BestForSun
*Please note that due to the government postponing its move into phase 4 of restrictions, pubs and bars will not open without the offering of a substantial meal. Please stay up to date on social platforms to be in the know-how.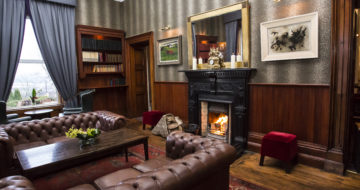 The Library Bar at Brandon House Hotel
The Library Bar has a popular lunchtime Carvery and extensive Bar Menu served nightly up to 9pm. It is a relaxing environment to sit back and enjoy the special ambience of the Brandon House Hotel. Live Music every Friday and Saturday Night. Opening Times: Monday to Thursday, 10.30am to 11.30pm Friday & Saturday, 10.30am […]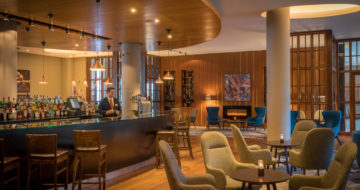 The Library Bar at Clayton Whites Hotel
The Library Bar is ideal for a catch-up or for some quiet, relaxing time reading the paper and having a bite to eat. Spacious and comfortable, the Bar is the ideal spot to unwind in welcoming large armchairs. Informal dining is available throughout the day in the Library Bar, with a lunchtime menu and evening […]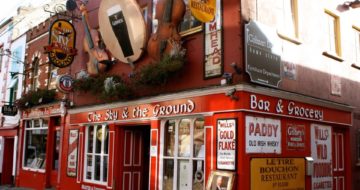 The Sky and The Ground
The Sky & The Ground The Sky And The Ground is a traditional pub with plenty of character and a lively atmosphere on Wexford's South Main Street. There is a big heated beer garden out the back of the pub with lots of colourful murals on the walls, live music, good beer and […]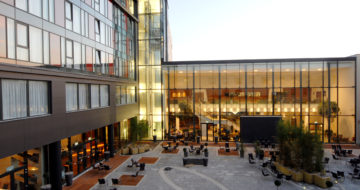 Dining at Clayton Whites Hotel
Whether its a milestone family get-together, a Communion or Confirmation lunch, a fabulous Debs ball, an elegant Gala Dinner or a local fundraising function, Clayton Whites Hotel is the ideal choice for you, your family and your friends.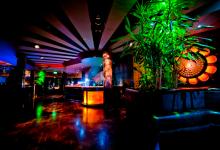 The Centenary Stores
The Centenary Stores The number one fully facilitated venue in Wexford for Nightlife and Corporate nights-out. Of all the qualities The Backroom has to offer, it's the atmosphere that will keep you coming back night after night. The BackRoom at The Stores has been designed to the highest possible standards using only […]
The Swan Bar
Lively pub with live music on given nights, as well as an outside beer garden. All live sporting events shown on three big screen TVs too.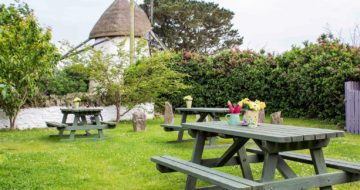 Meyler's Millhouse Bar & Restaurant
At the Millhouse Bar & Restaurant we pride ourselves on serving quality home-cooked food at reasonable prices. The relaxed atmosphere, friendly and courteous service combined with tasty food will make for a truly enjoyable experience. Locally caught fish and standard family favourites feature on the traditional menu. The Peking Asian Street Food Menu provides an […]