Things to Do in Wexford
Wexford being in the top 3 places to visit for a staycation is not surprising. Find below only an example of what to do while visiting Wexford.
Explore one of many beaches along our 250 km coastline for a day out with the children or to find the best spots for water activities like surfing, kitesurfing or kayaking. Discover the six Blue Flag and more than ten Green Coast awarded beaches. 
Take a peaceful walk around one of Wexford's many beautiful gardens, splendid all year long. More than 10 fabulous gardens surrounding castles and Victorian houses are a must in your visit.
Enjoy one of the many festivals that take place on County Wexford. Music festivals like the world-known Opera Festival or the Spiegel tent Festival, as well as literary festivals like Write by the Sea or Art in the Open to name a few.
Discover the top attractions, opening times and useful information before your visit
Stay tuned and don't miss what's happening during your stay. 
Check out the Stay section as well to find the perfect accommodation for your needs.
What are you waiting for?
Visit Wexford
#BestfForFun #BestForSun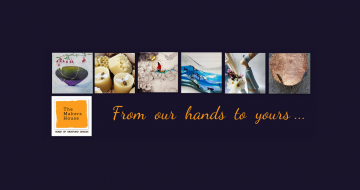 The Makers House Wexford
The Makers House is a creative venture set in the heart of Wexford town. Bringing together some of the finest Designer Makers from the county we exhibit and sell contemporary Irish art, craft and design created by us in Wexford. A member of Wexford Craft Trail and registered with the Design Craft Council of Ireland […]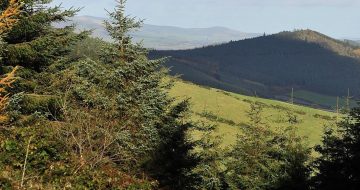 Askamore Walking Trail
These four walks, all beginning from the trailhead in the car park in quiet Askamore village, make up the Askamore Loop. Individually waymarked, the walks all begin by following a minor road which brings you uphill through scenery reminiscent of an Austrian valley, with trees sweeping below you, and wonderful views to the Wicklow Hills […]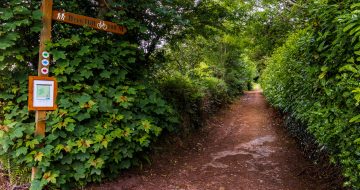 Bree Hill Walking Trail
The Bree Hill Walking Trail features three looped walks, individually waymarked, which start at the trailhead at the car park of Bree Community Centre in the village of Bree. These routes provide 23 km of mixed forest trails, offering peace and tranquillity and beautiful views of the surrounding countryside. It is important to note that […]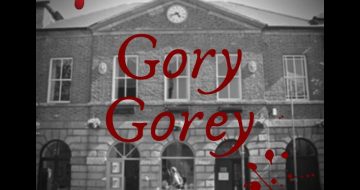 Gallivanting Tours – A Gory Gorey Kids Walk
Fri 30th October
A Gory Gorey Kids Walk Special kids walking tour for Halloween! Discover the darker side to Gory Gorey on this 7-12 year old friendly walking tour that delves into all that is dark and gory! A blend of local folklore and some national folklore, vampires, headless horsemen and the banshee! They never sleep again but […]
Seal Rescue Ireland – Creatures of the Deep
Fri 23rd October - Sun 1st November
Creatures of the Deep Running: Friday 24 Oct. – Sunday 1 Nov. Time-slots (two per day): 12:30 PM & 2 PM Length: 45 min per workshop Cost per timeslot: €50 (Must book ahead online) Group size: up to six people Age range: 2 yr – 9 yr (must be accompanied by parent/ […]
Seal Rescue Ireland – SRI After Dark Tour
Fri 23rd October - Sun 1st November
SRI After Dark Tour Night tours for adults Running Daily: Friday 23 Oct. – Sunday 1 Nov. Time-slots (one per day): 6:30 PM Length: 1.5 hr Cost: €30 per person (Must book ahead online) Group size: up to four participants per timeslot Age range: 12+ (Under 18s must be accompanied by parent/ guardian throughout) Description: […]
Amber Springs Halloween Mystery Train
Sat 24th October - Sun 1st November
IT'S THE SCOOBY DOO HALLOWEEN MYSTERY TRAIN AT THE AMBER SPRINGS Trains run from the 24th October to the 1st November for the Halloween Train at the Amber Springs. Dust off your broomsticks and join in on the Scooby Doo Halloween Mystery event at the Amber Springs Hotel. There has been suspicious activity in […]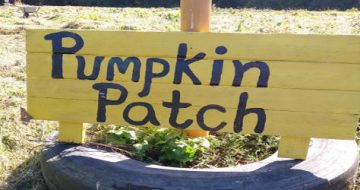 Wexford Lavender Farm Pumpkin Picking
Wexford Lavender Farm has a fun pumpkin picking day planned with some hidden surprises along the way!  Enjoy some fresh air and meet some wicked witches as you select your pumpkin to bring home and carve.  This is a ticketed event with tickets available >>HERE<<  Join Wexford Lavender Farm in October to pick your […]
Estuary Heritage Boat Tours
Explore the stunning and scenic Hook Peninsula from the water! Sit back and relax onboard as we travel the length of the peninsula passing by some of the regions most iconic sites from Duncannon Fort, Loftus Hall and Hook Lighthouse, you'll hear plenty of tales along the way, including the legend of the pirate treasure […]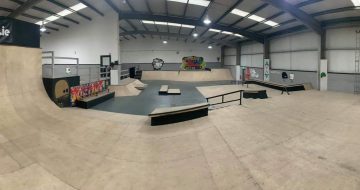 Wreckless Indoor Skate Park & Skate Shop
Wreckless Indoor Skatepark opened at our current location in August 2015, across two units in Gorey Business Park just outside of Gorey town in Co. Wexford. Wreckless Offers an Indoor park with exclusive features and obstacles not found in other parks around the country as well as featuring a fully stocked Skateshop on location with Skateboarding, […]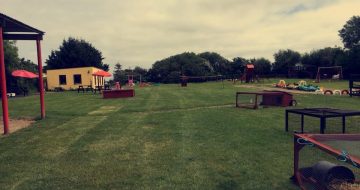 Shrule Pet Farm
Come explore our family-run Pet Farm, nestled in the dunes between Ballygarret and Kilmuckridge. Y ou'll find all the usual suspects, clucking hens, oinking pigs and fluffy hampsters alongside sheep, goats, alpacas and horses! We also have plenty of picnic benches, a pitch and putt, archery and so much more!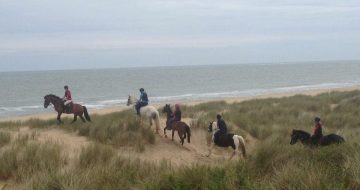 Shrule Equestrian Centre
Shrule Equestrian Centre is situated in the picturesque countryside of North Wexford between the coastal villages of Ballygarrett and Kilmuckridge. Our speciality is Beach rides for those who can already ride, see our great beach pics. Also available: Livery, schooling, breaking and training, arena hire, pony camps and equestrian holidays for foreign students. We have […]