Things to Do in Wexford this Winter
Wexford is one of Ireland's top 3 places that visitors to the Emerald Isle most often take a Winter break in. Explore the fantastic things you can get up to when you visit our corner of Ireland's Ancient East as you #KeepDiscovering Ireland:
- Explore one of many beaches along our 250km coastline for a day out with the children or to find the best spots for adventurous Winter water activities like surfing, kitesurfing or kayaking. Are you brave enough? Discover the six Blue Flag and more than ten Green Coast awarded beaches. Be safe and have fun in the water this Winter.
- Take a peaceful walk around one of Wexford's many beautiful gardens, perfect all year round. With more than 10 fabulous gardens surrounding castles and Victorian houses, they are a must to any visit to County Wexford this Winter.
- Enjoy some of the many festivals, events and experiences that take place across County Wexford during the Winter months with music festivals like Wexford Opera Festival in its 70th year or live music events hosted by Lantern Presents, as well as events like Land of the Light at Wells House & Gardens or a literary production inspired by Oscar Wilde to name a few.
- Discover our top attractions, opening times and useful information before your visit. Stay tuned and don't miss what's happening during your stay at VisitWexford.ie
Check out our stay section on VisitWexford.ie to find the perfect accommodation for your time in County Wexford this Winter!
So, what are you waiting for?
Time for new adventures and fresh trails in Wexford
Discover more at VisitWexford.ie
#BestfForSun #BestForFun #BestForTrails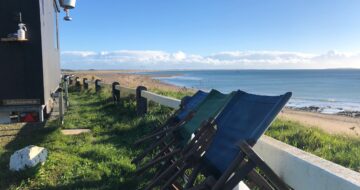 Saltee Sauna
  Your Sauna by the Sea! Our Wood-Fired sauna is a very healthy activity and can be a great environment to chat with friends and family. Even better to do this at Cullenstown Beach in your own Private Sauna Session! There really is no better way to warm up after your splash in the […]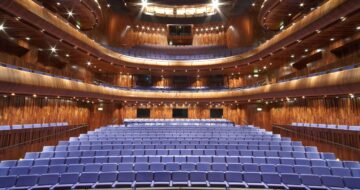 National Opera House
The stunning landmark building is nestled into the heart of the beautiful harbour town of Wexford and offers two diverse performance spaces, the O'Reilly Theatre and the Jerome Hynes Theatre, as well as numerous meeting and hospitality facilities including a number of bars and dining spaces that are available for private functions. Just […]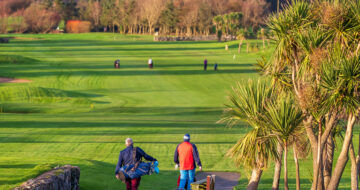 St. Helen's Bay Golf Resort
Amazing 18 Hole Parkland Golf Course with 2 signature cliff edge challenging holes. Nestled in the Bay of St. Helen's this course is a must for any golfer with the course portraying a combination of Parkland and Links terrain. The final holes have great views of the Irish sea.  Facilities: 18 holes Par 72 Practice […]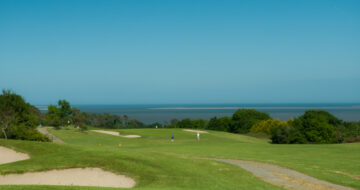 Wexford Golf Club
Founded in 1961 and affiliated to the GUI in 1966, it is an 18 hole parkland course, situated on the slopes of Mulgannon Hill on the outskirts of Wexford town. Visitors to the club will enjoy a challenging round of golf on the newly developed Jeff Howes course, and the variety of spectacular views from […]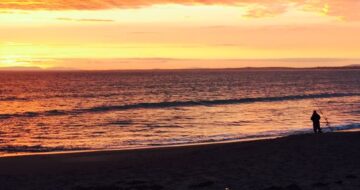 Angling in Kilmore Quay
Sitting south in our beautiful Model County, Kilmore Quay is home to a huge variety of fishing opportunities in the sunny south east. With charter boats boasting every wave on the quay, why not book in with one of the local charter boats available on the quay and fish for your freshest catch yet. […]
Wordplay
Please note that this workshop will be held outside as per current COVID guidelines until further notice.   A monthly collaborative workshop for writers, actors and directors in Wexford facilitated by Heather Hadrill and Alison Martin. For more information on classes email wordplaywexford@gmail.com or call Heather on 0868479788.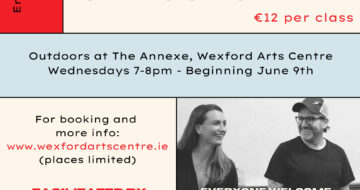 Adult Acting and Improv Classes
Enjoy Theatre Games, Vocal Expression, Script Work    Oudoors at the Annexe, Wexford Arts Centre  Wednesdays 7pm – 8pm    Everyone Welcome Including Complete Beginners   Facilitated by Heather Hadrill – Artist in Residence at Wexford Arts Centre, Theatre Maker and Drama Teacher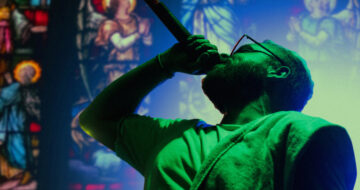 The Presentation Arts Centre
The Presentation Arts Centre is a fully accessible and multi-use art gallery and historic theatre in the heart of Enniscorthy, Co. Wexford. We host exhibitions, theatre shows, live music gigs, creative workshops for adults and children and so much more. Our converted chapel theatre is the star of our venue, with a dazzling stained […]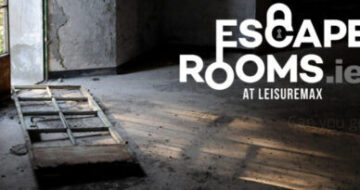 Escape Rooms Wexford at Leisure Max
Wexford town, Co. Wexford: EscapeRooms.ie today announced Wexford first ever escape room, opening in Leisure Max Wexford. There are of three games. Prohibition is the game where you need to organise a shipment of Irish Whiskey with out been caught. Working for a beer baron is never easy though. Locked In is the […]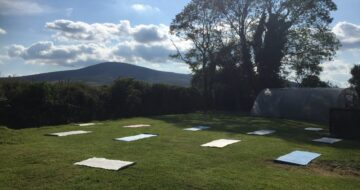 Wexford Pilates
A Wellness Studio, situated in the picturesque village of Kiltealy at the foothills of the Blackstairs Mountains. We run weekly Outdoor Classes in Yoga, Pilates, Meditation, Deep Relaxation and Craniosacral Therapy. Group Wellness Days are offered weekly where you are treated to classes, tranquil hikes and wholesome food to leave you relaxed, refreshed and recharged.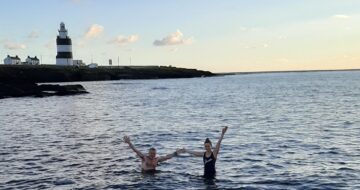 Livin' off the Hook
Check out Livin' off the Hook for walking tours and beach yoga classes as well as health and fitness events, workshops & retreats on the stunning Hook Peninsula in County Wexford. Join Liam for a Hike the Hook Walking Tour. Liam is a registered regional tour guide of Ireland and his tours are informative, […]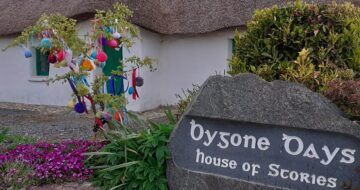 The Storytelling Houses of Wexford
Scattered across Wexford, typically a little out of the way, up a mountain road or tucked away in a rural village, you'll find the Storytelling Houses of Wexford.  Hosted by a Bán on Tí or Fear an Tí who hold the Talking Stick and bag the seat by the fireside!  Held on various […]