Things to Do in Wexford
Wexford being in the top 3 places to visit for a staycation is not surprising. Find below only an example of what to do while visiting Wexford.
Explore one of many beaches along our 250 km coastline for a day out with the children or to find the best spots for water activities like surfing, kitesurfing or kayaking. Discover the six Blue Flag and more than ten Green Coast awarded beaches. 
Take a peaceful walk around one of Wexford's many beautiful gardens, splendid all year long. More than 10 fabulous gardens surrounding castles and Victorian houses are a must in your visit.
Enjoy one of the many festivals that take place on County Wexford. Music festivals like the world-known Opera Festival or the Spiegel tent Festival, as well as literary festivals like Write by the Sea or Art in the Open to name a few.
Discover the top attractions, opening times and useful information before your visit
Stay tuned and don't miss what's happening during your stay. 
Check out the Stay section as well to find the perfect accommodation for your needs.
What are you waiting for?
Visit Wexford
#BestfForFun #BestForSun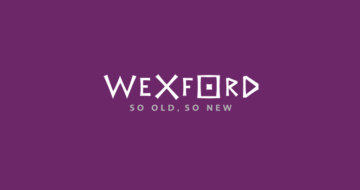 Enniscorthy Promenade Playground
Enniscorthy Promenade Playground includes a central play unit with the Play-Odyssey Senior Tower with "Gun Powder Store" at top level, 2 tunnel double poly slides and many other fun features which offer children plenty of play value.  Specialist sensory and special needs equipment are also included, including eco-tube chimes, an inclusive & fully accessible multi-user […]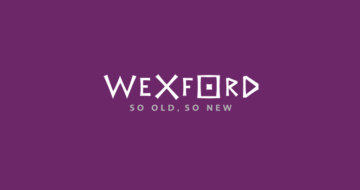 The Min Ryan park and Playground
A new Playground in Wexford Town The new Min Ryan public park and playground opened in June 2020 in Wexford Town,  provides high quality and attractive open public space, which is accessible to all. Situated next to the new Loreto Secondary School the park will boast an array of attractive features, including a playground, picnic […]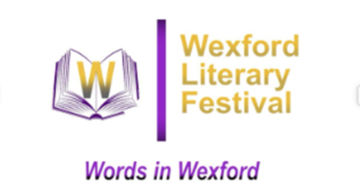 Wexford Literary Festival Online via Zoom
The  2020 Wexford Literary Festival, registered with Wexford County Council, will be hosted by Zoom this year. Join and experience a new way of enjoying literature: live! The festival runs over 3 days full of literary festivities. The price of the events goes from Free to 5€. This festival aims to attract national and international […]
Art in the Open
Sun 2nd August - Mon 3rd August
Art in the Open returns this summer in a new format due to Covid19 restrictions.   The festival will host Plein air paint-outs throughout the month of August, now known as Art in a MONTH OF SUNDAYS.   The festival will kick off with paint-outs in Wexford town on 2nd & 3rd August during the day […]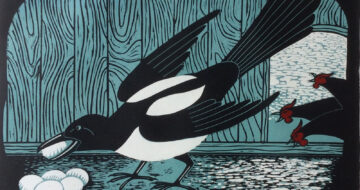 Rebecca Homfray Printmaker
Taking much of her inspiration from the natural world Rebecca works with a variety of materials and techniques to produce fine art prints by hand in limited editions. Rebecca also prints on fabric producing a range of goods including cushions and tea towels. Opening Hours: Visitors welcome but please call in advance Products can be […]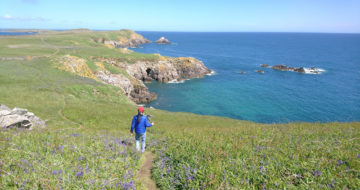 Saltee Ferry
A trip to the Saltee Islands is a popular day out. It is advisable to book your place on the ferry well in advance, especially during the peak summer months of July and August. The Saltee Islands are one of the most recognizable landmarks of the south Wexford coastline. Just 5 km from Kilmore Quay, […]
Irish National Heritage Park Open June 8th
Mon 8th June - Mon 20th July
The grounds of the Irish National Heritage Park will re-open on Monday 8th June In line with the Government's roadmap, the Park is initially re-opening for visitors who are living within 20km of the Heritage Park. Take-away tea, coffee and light snacks will be available.  Buy your tickets online: You can now book your […]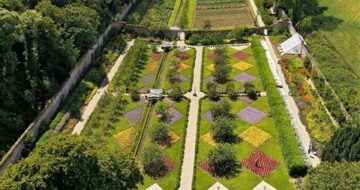 Colclough Walled Garden
Restored to its former glory, this enchanting Georgian Walled Garden with curved corners was built by the Colclough family in the early 19th Century. Set on 2.5 acres, the ornamental and kitchen gardens are separated by a brick wall with distinctive intra mural structures. A river, crossed by five bridges, flows through the length of […]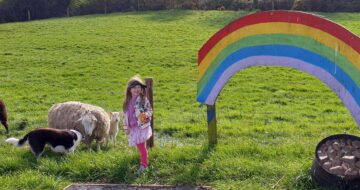 Blackwater Open Farm
Visit Blackwater Open Farm, Wexford in the Sunny South East of Ireland for a fun day out for all the family, meet the animals, play in the playgrounds, milk Jessie the model dairy cow, ride the tractors and enjoy a bite to eat in our seasonal Café.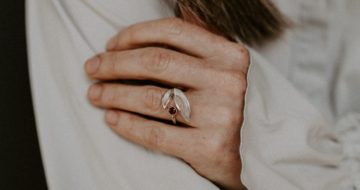 Lina Varna
We are jewellery designers/makers. In our studio we have showroom and teaching facilities for silversmithing and jewellery making. You can find full list of workshops on our website. If you have specific dates and want to discuss a possibility of the workshop, get in touch with us.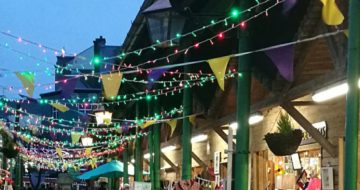 The Bullring Market
The Bullring Market at the heart of Wexford Town boasts a long and rich history. Discover art, handmade crafts, plants, fresh fruit & veg, coffee, cakes & snacks, antiques, books, jewellery, apparel, unique giftware, geek merch, massage and lots more besides!
Wexford Spiegeltent Festival
Fri 9th October - Mon 26th October
From its inaugural year in 2012, Wexford Spiegeltent Festival has grown to be one of the biggest and most successful multi-genre festivals in Ireland. Set in the beautiful surroundings of the Paradiso Spiegeltent, the Festival has a unique and enticing atmosphere, blending the Olde Worlde feel of the Spiegeltent's with the best in popular entertainment. […]