Things to do in Wexford with families in County Wexford this Christmas
Wexford is one of Ireland's top 3 places that visitors to the Emerald Isle most often take a break in during the winter months. Explore the abundance of fun and fantastic family-friendly things you can get up to when you visit our corner of Ireland's Ancient East as you keep discovering Ireland. Explore one of many beaches along our 250km coastline or to find the best spots for adventurous water activities like surfing, kitesurfing or kayaking. Are you brave enough? 
Take a peaceful walk around one of Wexford's many beautiful gardens, discover iconic locations like our famous Hook Lighthouse, Wells House, Dunbrody Abbey and Enniscorthy Castle among County Wexford's top-class attractions based on history. Enjoy festivals, events and experiences that take place across County Wexford during the autumn months with live music and comedy, to family, crafting and workshops and other events taking place across the county this winter.
Come and enjoy Wexford's see and do this Christmas with magical experiences on every corner
Find your joy in Wexford.
Book your winter break at
 VisitWexford.ie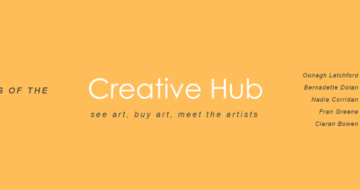 The Creative Hub – Artist Studios
The Creative hub – Monday – Saturday // 10am – 5:30pm The Creative Hub is home to over 30 artists and craft makers based in Wexford County.   It comprises a mixture of working studios, exhibition, retail and workshop space for the creative sector, as well as being a focus point for artists to meet […]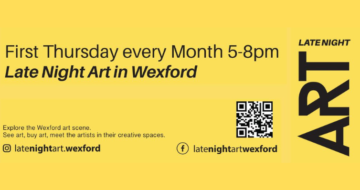 Late Night Art Wexford
Late Night Art Wexford – First Thursdays The first Thursday of every month from 5pm – 8pm  First Thursdays Late Night Art is all about exploring the Wexford art scene. See art, buy art, get the opportunity to speak to the artist, step into their creative spaces. Taking inspiration from New York, Belfast, Dublin, […]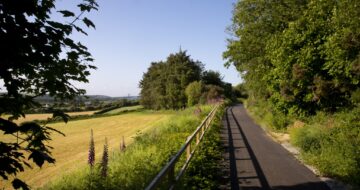 South East Greenway
Phase 1 of the South East Greenway is now open to the public. The 6km New Ross to Glenmore stretch – with picturesque views of the Pink Rock area and the Rose Fitzgerald Kennedy Bridge Phase 1 of the South East Greenway is the first part to be opened of the 24km of the […]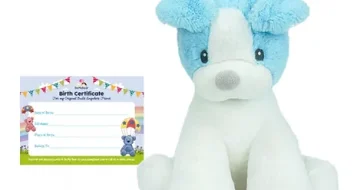 Caroline Bergin Art
Located on Esmonde Street Gorey, Caroline Bergin Art has fun for everyone, with a gallery/gift shop to the front we have activities for all ages.  You can come and Make a Bear, first you can choose a bear from our huge selection, then name your bear and fill in their birth certificate, add your […]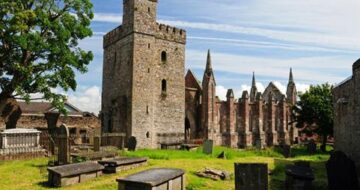 Selskar Abbey Guided Tours by Wexford Lions Club
Wexford Lions Club volunteers offer a fascinating tour of the 13th century, Selskar Abbey and Westgate Heritage Tower. Guiding visitors through key events in the history of the abbey and Wexford town. Look out for the grotesques, our ancient sarcophagus and learn about some of the historical occupants. Meeting at the Nickey Rackard statue […]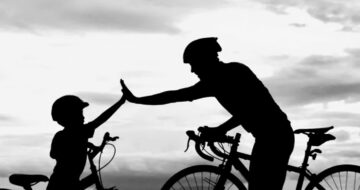 Wexford summer fitness classes
We welcome all holiday visitors to join any of our amazing fitness classes in Co Wexford, if your close to Curracloe or staying near the area we are in Screen Hall every week. We also run two outdoor classes in our fantastic park in wexford town, Min Ryan Park. We welcome all levels of fitness […]
Corcoran Mobility Scooter Rentals
Corcoran Mobility Scooters short-term mobility rental service in the South East of Ireland was designed to offer convenient and reliable mobility solutions for tourists and visitors, catering to various needs such as holidays, events, tourist attractions, and hotel visits. Delivery in the South East within 24 hours.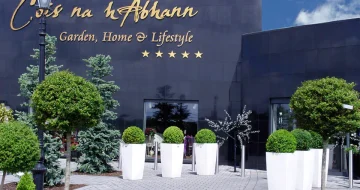 Cois na hAbhann
Cois na hAbhann is an award-winning garden, home, and lifestyle centre. Since 2007 we have been offering a unique shopping experience to those searching for plants, outdoor living, giftware, kitchenware, soft furnishings, and much more. A visit would not be complete without a stop at The Bay Tree Restaurant. Our expert chefs carefully prepare breakfast, […]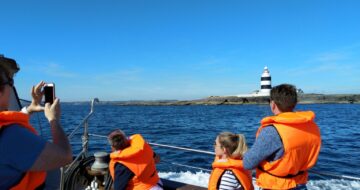 By Hook or by Crooke Boat Tours
Sailing from Ballyhack in Co Wexford and Dunmore East in Co Waterford By Hook or by Crooke Boat Tours offer guided tours of the scenic and historic Waterford Estuary/ Waterford Harbour by boat. The main emphasis of the boat tour is on the history and cultural heritage of Waterford Harbour which has been for many […]
Craanford Mills
Craanford Mills is a 17th century Watermill located in Crannford, Gorey, Co. Wexford. This corn-grinding mill has been restored to full working order. The works are on view to visitors with interpretive data, explanatory exhibits and wholesome food served in kiln loft cafe.  July and August 2023 open 11.00 – 17.00 hours (Closed Monday, (Opened […]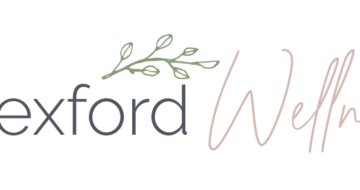 Wexford Full Moon Circles
Wexford Full Moon Circles are performed by meditation teacher Amy, yoga instructor Suzanne and breath-work coach Aoife. The Wexford Wellness programme is a wellness platform which brings inspirational speakers together, a range of talented Holistic Practitioners to the field, and welcomes a space for feel good classes, upcoming wellness events and community gatherings. […]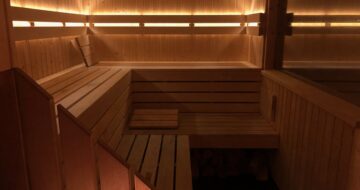 Saltee Sauna
Your Sauna by the Sea All sauna information, prices, booking system & our current availability can be found through Saltee Sauna.   Private & Social sauna setting options Changing area Sauna temperatures 80° – 100°C Beach shower, fresh water A stress-free environment One~Way glass window for unique view of harbour & beach  Sauna […]