Family things to do in Wexford this autumn
Wexford is one of Ireland's top 3 places that visitors to the Emerald Isle most often take a break in. Explore the fantastic things you can get up to when you visit our corner of Ireland's Ancient East as you #KeepDiscovering Ireland. Explore one of many beaches along our 250km coastline for a day out with the kids or to find the best spots for adventurous water activities like surfing, kitesurfing or kayaking. Are you brave enough? Discover the six Blue Flag and more than ten Green Coast awarded beaches. Be safe and have fun in the water.
Take a peaceful walk around one of Wexford's many beautiful gardens, perfect all year round but magical during the autumn months. With more than 10 fabulous gardens surrounding castles and Victorian houses, they are a must to any visit with your other half to County Wexford. Enjoy some of the many festivals, events and experiences that take place across County Wexford during the autumn months. With live music and comedy, to family, crafting and workshops and other events taking place across the county this autumn. Halloween is just around the corner and ready for spooky season whether you decide to go pumpkin picking, Halloween camp, a ghost tour or whatever your ghoulie self desires!
Come and enjoy Wexford's see and do this autumn
Wish you were here?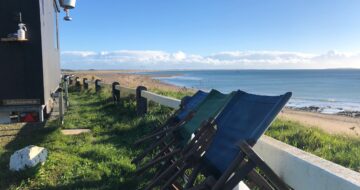 Saltee Sauna
  Your Sauna by the Sea! Our Wood-Fired sauna is a very healthy activity and can be a great environment to chat with friends and family. Even better to do this at Cullenstown Beach in your own Private Sauna Session! There really is no better way to warm up after your splash in the […]
Wexford Spiegeltent Festival
Fri 21st October - Mon 31st October
From its inaugural year in 2012, Wexford Spiegeltent Festival has grown to be one of the biggest and most successful multi-genre festivals in Ireland.  Set in the beautiful surroundings of the Paradiso Spiegeltent, the Festival has a unique and enticing atmosphere, blending the Olde Worlde feel of the Spiegeltents with the best in popular entertainment. […]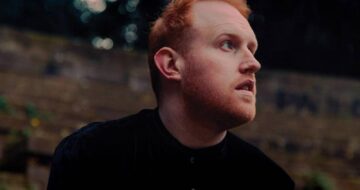 Gavin James at Wexford Spiegeltent Festival
Sat 29th October
Gavin James // Wexford Spiegeltent // October 29th 2022  Gavin James' song-craft has been the key to unlocking 1.8 billion streams, 6 million monthly listeners on Spotify, 1 Diamond, and 45 Platinum & Gold records across the globe.  Gavin is no stranger to the live circuit, having played shows with Niall Horan, Ed […]
Sigginstown Castle
There are large castles in Ireland, and then there are "tower houses" of various sizes. This is a smaller example of the latter – a primitive structure with an attached house that was intended for defense against whoever was unfriendly at the time. It would have housed a family, probably some animals, and a few […]
Dylan Moran – We Got This at Wexford Speigeltent Festival
Mon 31st October - Mon 31st October
"The Oscar Wilde of comedy" back with a brand-new tour for 2022. We Got This is the brand new show from BAFTA and Perrier award winning comedian Dylan Moran. It promises to be a joyously furious romp through the frustration and folly of modern day life. Dylan Moran, deadpan, witty and crackpot lyricism – […]
Tommy Tiernan – Tomfoolery at Wexford Spiegeltent Festival
Thu 3rd November - Thu 3rd November
Tommy Tiernan is back onstage with his brand new stand up show 'tomfoolery'……..a high energy mix of outrageous idea's and whimsical flights of fancy. His legendary record-breaking ticket sales extend across the world. The Star of Channel 4's hit show Derry Girls and Live at the Apollo (BBC) and the host of his own […]
Neil Delamere – DELAMERIUM at Wexford Spiegeltent Festival
Sat 29th October - Sat 29th October
Non stop funny man (and now Podcast host of Why Would You Tell Me That) Neil Delamere is back with another hilarious stand up show that promises to leave the audience in a state of Delamerium. We will leave it up to him to explain whatever that means. Book tickets online today! Find out […]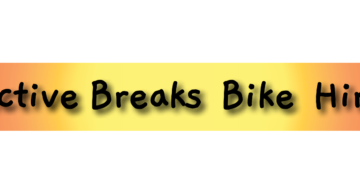 Active Breaks Rosslare Bike Hire
Active Breaks is based at the main Beach Car park in Rosslare Strand. We offer outdoor activities such as bicycle rental and nordic walking. We also enjoy cold water swimming so why not come and join us one of the mornings you are on your holidays. We also have a cabin and hut just 10 […]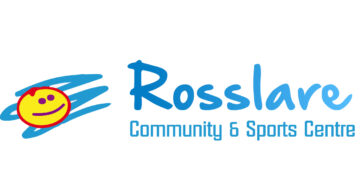 Rosslare Community & Sports Centre
We have a Playground, recently refurbished 18 hole Crazy Golf course, Tennis courts, Outdoor Bowls, Running Track, Basketball area, Football pitch, Indoor Hall, All weather pitch, Picnic Area, Outdoor Seating Area. We hold a variety of fitness classes or you can take a stroll on our beautiful beach. Our Function room and large hall are […]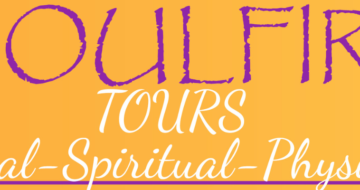 SoulFire Tours
Come down to the pier for our sauna experience where you can avail of the heat and then take the plunge into the sea. SoulFire is teaming up with The Hidden Gems of Carne to offer you a unique experience designed to let you forget the fast pace of today's world and relax. Helping you […]
The 71st Wexford Festival Opera
Fri 21st October - Sun 6th November
The 71st Wexford Festival Opera 2022 is built around the theme of Magic & Music and will feature three main stage operas, La Tempesta, Lalla Roukh and Armida;  two Pocket Opera | Opera beag: The Master based on the book by Colm Tóibín and The Spectre Knight by Alfred Cellier; a newly commissioned opera by our 2022 Artist-in-Residence Conor Mitchell, an exciting series of […]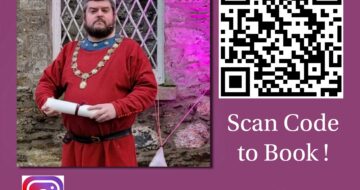 WexWalks
Take a vivid journey through the historical streets and winding lanes of Wexford Town, an ancient viking city. Explore the worlds of medieval ports, bullrings, bloody insurrections, ghostly graveyards and cavernous churches. Hear about local characters, from monstrous murderers to vicious vikings to Oliver Cromwell himself. Join local actor and history buff, Paul Walsh, as […]