Things to Do in Wexford
Wexford being in the top 3 places to visit for a staycation is not surprising. Find below only an example of what to do while visiting Wexford.
Explore one of many beaches along our 250 km coastline for a day out with the children or to find the best spots for water activities like surfing, kitesurfing or kayaking. Discover the six Blue Flag and more than ten Green Coast awarded beaches. 
Take a peaceful walk around one of Wexford's many beautiful gardens, splendid all year long. More than 10 fabulous gardens surrounding castles and Victorian houses are a must in your visit.
Enjoy one of the many festivals that take place in County Wexford. Music festivals like the world-known Opera Festival or the Spiegel tent Festival, as well as literary festivals like Write by the Sea or Art in the Open to name a few.
Discover the top attractions, opening times and useful information before your visit
Stay tuned and don't miss what's happening during your stay. 
Check out the Stay section as well to find the perfect accommodation for your needs.
What are you waiting for?
Visit Wexford
#BestfForFun #BestForSun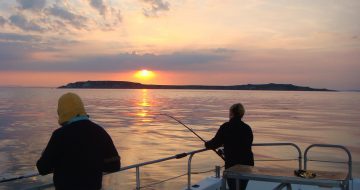 Kilmore Angling
Take to the seas with Kilmore Angling! Join Eamonn and the crew for Wreck, Reef & Deep Sea, Up-tiding, Tope & Bass Fishing or simply book a daytime or evening cruise along one of Irelands most scenic coastal regions and the Saltee Islands. Head over to our website for more details.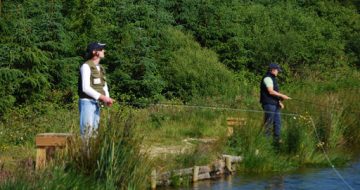 Loch Mahon Fishing Lake
Lochmahon comprises three spring-fed lakes stocked with Trout, Carp, Roach, Rudd, and Tench. Our facilities include a dedicated fly lake, specimen carp lake (up to 25Ib), and course/match lake. Private free parking, rod hire, toilets, fly fishing lessons, outdoor lawn, picnic/bbq area, overnight fishing by arrangement. Our tackle shop is stocked with leading brands, Fox, […]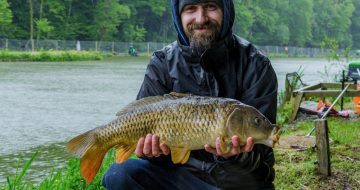 Oaklands Fishing Lake
Oaklands Lake is a magnificent 4.5 acre man-made coarse angling lake situated just outside the town of New Ross and surrounded by the lush greenery of Kelly's Wood. We have everything you need on-site and packages that include accommodation available too. All are welcome, it is a fishing paradise for coarse angling and offers a […]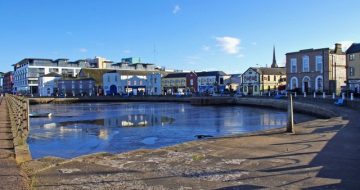 Wexford Walking Tours
Uncover the hidden history of Wexford town! A ninety-minute Historical and Anecdotal tour of Wexford's past from its earliest beginnings, Vikings, Normans, Cromwell, 1798 and its Maritime History to the International Opera Festival of the present day. Tours available Monday, Tuesday, Wednesday, and Thursday at 11am from Wexford Tourist Office from the First of […]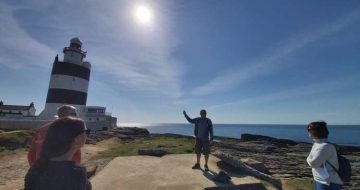 Livin' off the Hook
Join Liam Colfer for a walking tour around the tip of the Hook peninsula.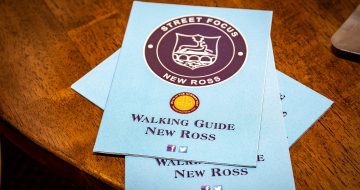 New Ross Street Focus
The Medieval town of New Ross is simply packed with hidden gems and stories that will take your breath away!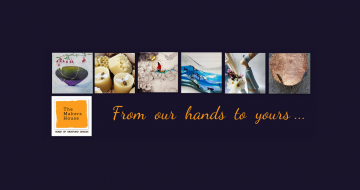 The Makers House Wexford
The Makers House is a creative venture set in the heart of Wexford town. Bringing together some of the finest Designer Makers from the county we exhibit and sell contemporary Irish art, craft and design created by us in Wexford. A member of Wexford Craft Trail and registered with the Design Craft Council of Ireland […]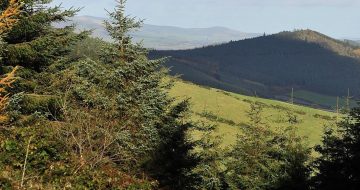 Askamore Walking Trail
The four walking trails around Askamore all begin from the trailhead in the village car park. Individually waymarked, the walks all begin by following a minor road which brings you uphill through scenery reminiscent of an Austrian valley, with trees sweeping below you, and wonderful views to the Wicklow Hills and beyond. Entering the […]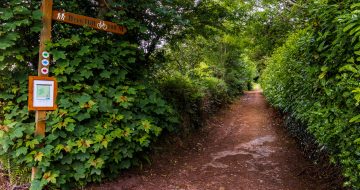 Bree Hill Walking Trail
The Bree Hill Walking Trail features three looped walks which start at the trailhead in the car park of Bree Community Centre located in Bree village. These individually waymarked routes provide 23 km of mixed forest trails, offering peace, tranquility and beautiful views of the surrounding countryside. It is important to note that Bree Hill […]
Estuary Heritage Boat Tours
Explore the stunning and scenic Hook Peninsula from the water! Sit back and relax onboard as we travel the length of the peninsula passing by some of the regions most iconic sites from Duncannon Fort, Loftus Hall and Hook Lighthouse, you'll hear plenty of tales along the way, including the legend of the pirate treasure […]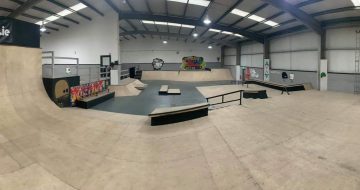 Wreckless Indoor Skate Park & Skate Shop
Wreckless Indoor Skatepark opened at our current location in August 2015, across two units in Gorey Business Park just outside of Gorey town in Co. Wexford. Wreckless Offers an Indoor park with exclusive features and obstacles not found in other parks around the country as well as featuring a fully stocked Skateshop on location with Skateboarding, […]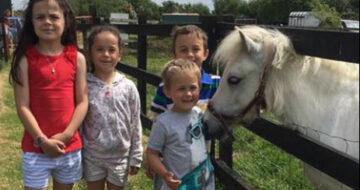 Shrule Pet Farm
Reopening on the 30th of May! Come explore our family-run Pet Farm, nestled in the dunes between Ballygarret and Kilmuckridge. You'll find all the usual suspects, clucking hens, oinking pigs and fluffy hampsters alongside sheep, goats, alpacas and horses! Your welcome to enjoy a picnic on site and explore our small woodlands afterwards.  On site […]