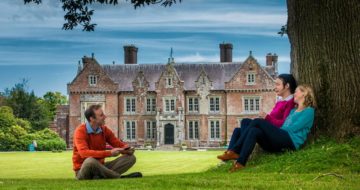 Wells House & Gardens
Waiting to be explored is Wells House & Gardens, a Great Victorian House and Gardens in the heart of Wexford, delivering the promise of Ireland's Ancient East. With two enchanted, interactive woodland walks, a living house tour, craft courtyard, terrace gardens, archery, clay pigeon shooting, falconry, an adventure playground and animal farm with falconry centre […]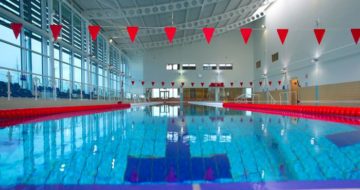 The Apex: Sports, Health & Leisure Centre
The Apex: Sports, Health & Leisure Centre is New Ross's premier fitness centre. It encompasses all the facilities necessary for your journey into fitness and better health. The Apex consists of A 25m Swimming pool A kiddies fun pool and a learner swimming pool Health Suite that includes a sauna, steam room & […]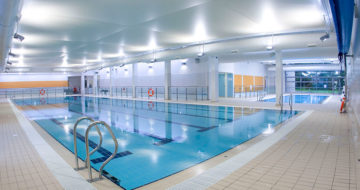 Wexford Swimming Pool and Leisure
Wexford Swimming Pool and Leisure is a public pay as you go facility in Wexford.  It is the  25m long and 1.8m  with a separate learner pool and meets all your swimming needs. It features the first pool pod accessibility platform in Ireland and has a sauna and steamroll on deck. Enjoy a workout in […]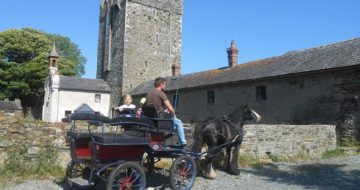 The Norman Way Carriage Trails
 Discover the Norman Way in a horse drawn carriage This trip gives you the chance to go back in time and see various medieval sites along the route, taking in the stunning scenery and landscape on the way. Discover the Norman Way in a horse drawn carriage This trip gives you the chance to go […]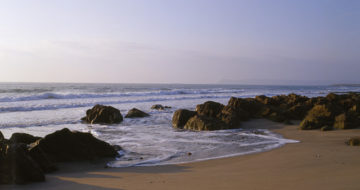 Duncannon Beach
Duncannon Beach is great for families as there is a designated bathing area of approximately a mile long for optimum safety.. There are stunning views of Hook Head from the area and also views of Waterford from the coastline. Just a short stroll from the beach is Duncannon Fort.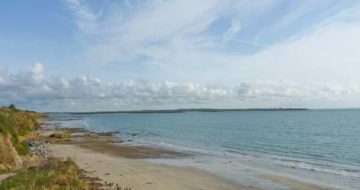 Grange Beach
Grange Beach is a sandy beach located in Fethard, County Wexford which merges into Banna Beach during low tide. As a result of the beach not being well sheltered from the wind, it is the prime location for many water sports like surfing and wind surfing. Grange Beach has received the Green Coast Award for […]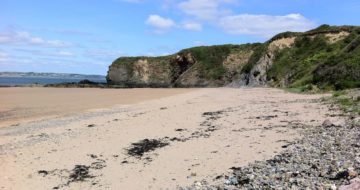 Booley Bay Beach
Booley Bay beach is one of Wexford's hidden gems and is considered a very secluded beach on the Duncannon to Hook Head road. The beach is nestled in a gorgeous sheltered bay and hosts a gorgeous, golden sweeping sand. Booley Bay Beach has received the Green Coast Awards 2017 for the cleanliness of its beach.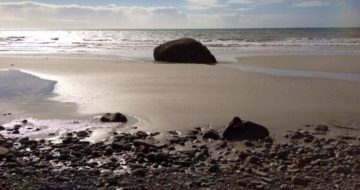 Ballyhealy Beach
Ballyhealy beach is a Green Coast Award 2018 winning beach for its quality and cleanliness located near Kilmore. The beach offers a picturesque view of the Wexford Coastline and is not only suited for walking and swimming but is known as a prime location for surfing due to its onshore breezes.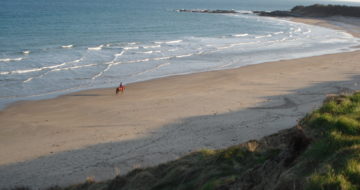 St. Helen's Bay Beach
St. Helen's Bay, Kilrane, Rosslare, Co Wexford. the beach is a gorgeous long stretch of sand. This location is just ideal for swimming, fishing sailing and long leisurely walks and its prime location along Wexford's South Coastline makes for a stunning panoramic view. St Helen's Bay Beach was awarded the Green Coast Award 2018.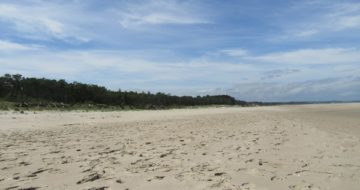 Culleton's Gap
The beach at Culleton's Gap is in a section of the sandy Curracloe stretch facing in an easterly direction over Wexford Bay and the Irish Sea. The beach is a mere 1 mile from the village of Curracloe and The Raven Nature Reserve, the North Slob Land and the Wild Fowl Reserve border the beach […]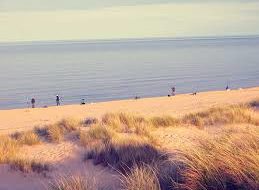 Old Bawn (Newtown)
Old Bawn is a Green Coast awarded beach which has a wide range of native wildlife in the shelter of the sand dunes. Visitors can walk along the stretch of beach which eventually merges with Morriscastle beach. The Beach is stunning stretch of sand along the picturesque coastline extending south from Cahore Point and includes […]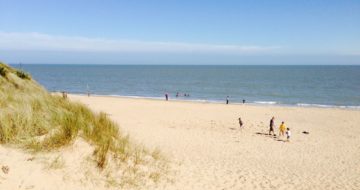 Cahore Beach
Cahore beach has been awarded the Green Coast Beach Award and has also been awarded for the quality of its waters. Cahore is one of Ireland's longest beaches making it an ideal option for a gorgeous, scenic walk. While it's the ideal location for walking and swimming in the sea, the beach also offers a […]