Things to Do in Wexford
Wexford being in the top 3 places to visit for a staycation is not surprising. Find below only an example of what to do while visiting Wexford.
Explore one of many beaches along our 250 km coastline for a day out with the children or to find the best spots for water activities like surfing, kitesurfing or kayaking. Discover the six Blue Flag and more than ten Green Coast awarded beaches. 
Take a peaceful walk around one of Wexford's many beautiful gardens, splendid all year long. More than 10 fabulous gardens surrounding castles and Victorian houses are a must in your visit.
Enjoy one of the many festivals that take place on County Wexford. Music festivals like the world-known Opera Festival or the Spiegel tent Festival, as well as literary festivals like Write by the Sea or Art in the Open to name a few.
Discover the top attractions, opening times and useful information before your visit
Stay tuned and don't miss what's happening during your stay. 
Check out the Stay section as well to find the perfect accommodation for your needs.
What are you waiting for?
Visit Wexford
#BestfForFun #BestForSun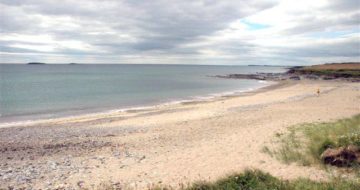 Cullenstown Strand
Recently awarded the Green Coast Award, which is given to beaches which may be less developed and less populated than Blue Flag beaches but which nevertheless have excellent water quality. Cullenstown Strand is one of Wexford's many award winning beaches located on the East Coast near the small village of Cullenstown. The beach is a short […]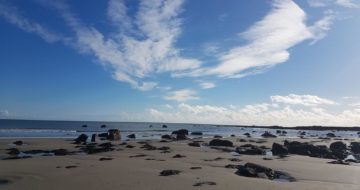 Carne Beach
This stunning beach is open to visit all year round and is easily accessible for all with disabled parking, disability toilet and a flat, concrete ramp to the beach. Carne Pier also makes for a fabulous viewing point from the harbour. Carne beach was awarded their Blue Flag. The Blue Flag Award is presented to beaches and […]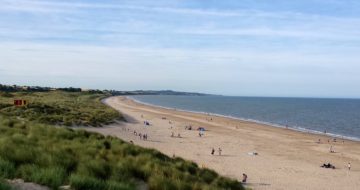 Ballinesker Beach
Ballinesker is the beach where Steven Spielberg shot the film "Saving Private Ryan" in 1997 and is covered in soft, wind blown sand. This beautiful and accessible beach is the perfect spot for bird watching, as it it close by to Wexford Wildfowl Reserve, and also for collecting stunning sea shells. The beach boasts a […]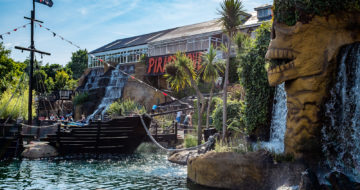 Pirates Cove
Pirates Cove is a family run attraction in Courtown Harbour. At Pirates Cove they work hard to make sure that you get the best family day out in the South East of Ireland. They are open 7 days a week all year round and cater for Kids Birthday Parties and they also welcome group bookings. […]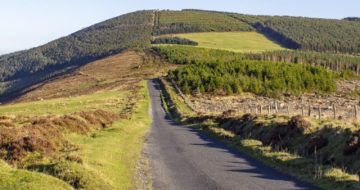 Wexford Cycling Trail
County Wexford is full of breathtaking coastlines, stunning countryside and historic sites that are ideal for cycling no matter what your level. The Eurovelo Cycling Route through South County Wexford is a gentle scenic route suitable for any level that takes you along some of the County's lesser known highways and byways from Rosslare Harbour […]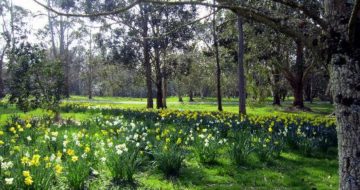 JFK Arboretum
**The main pathway in the arboretum is open, but some of the minor pathways are closed.** Dedicated to the memory of U.S President John F. Kennedy, the John F. Kennedy Memorial Park stretches across 623 acres, near New Ross in County Wexford. This tranquil arboretum features over 500 different rhododendron and azaleas and an […]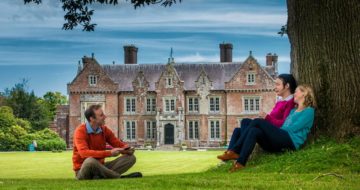 Wells House and Gardens
Wells House & Gardens is regrettably closed until March 2021. Follow their social media to keep up to date on any changes.   When they do reopen there is a diverse range of activities waiting to be explored! The Fairy Walk & Mogue's Walk Discover the enchanted woodland creatures and Fairy folk at Wells House, two […]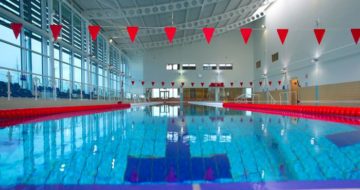 The Apex: Sports, Health & Leisure Centre
The Apex: Sports, Health & Leisure Centre is New Ross's premier fitness centre. It encompasses all the facilities necessary for your journey into fitness and better health. The Apex consists of A 25m Swimming pool A kiddies fun pool and a learner swimming pool Health Suite that includes a sauna, steam room & […]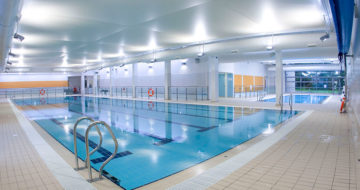 Wexford Swimming Pool and Leisure
Wexford Swimming Pool and Leisure is a public pay as you go facility in Wexford.  It is the  25m long and 1.8m  with a separate learner pool and meets all your swimming needs. It features the first pool pod accessibility platform in Ireland and has a sauna and steamroll on deck. Enjoy a workout in […]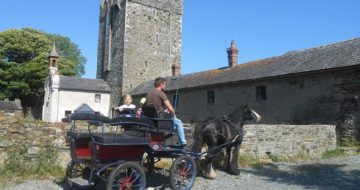 The Norman Way Carriage Trails
 Discover the Norman Way in a horse drawn carriage   This trip gives you the chance to go back in time and see various medieval sites along the route, taking in the stunning scenery and landscape on the way.   Discover the Norman Way in a horse drawn carriage This trip gives you the chance […]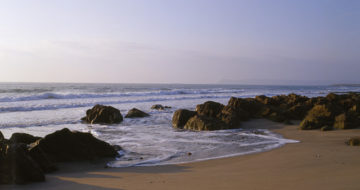 Duncannon Beach
Duncannon Beach is great for families as there is a designated bathing area of approximately a mile long for optimum safety.. There are stunning views of Hook Head from the area and also views of Waterford from the coastline. Just a short stroll from the beach is Duncannon Fort.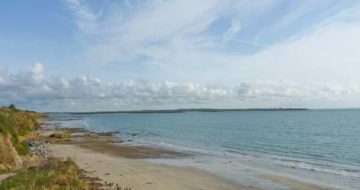 Grange Beach
Grange Beach is a sandy beach located in Fethard, County Wexford which merges into Banna Beach during low tide. As a result of the beach not being well sheltered from the wind, it is the prime location for many water sports like surfing and wind surfing. Grange Beach has received the Green Coast Award for […]