Where you stay is the pinnacle of your autumn escape in Wexford
Spend autumn with us and feel the spirit of County Wexford. Immerse yourself in all that the southeast of Ireland has to offer. From family and friend groups to couples and solo travellers, Wexford has it all when it comes to accommodation this year. No matter what corner you visit, you'll find somewhere to unlock your love for Wexford with comfort the pinnacle of your visit. Let it be the year of you make Wexford memories.
Five-star and boutique hotels providing simple, luxurious downtime featuring health and fitness clubs, destination spas and other amenities are the perfect getaway options for those looking for tranquility. Contemporary guest houses, B&B's set in old Castles, luxurious 19th-century country houses and more surrounded by amazing gardens to enjoy during your stay are certainly a must-do in Wexford during the autumn break. 
Renowned for its caravan parks and mobile homes, Wexford is a hotspot for self-catering stays providing hassle-free, quality and good value accommodation. Self-catering cottages or self-catering apartments on hotels grounds are perfect if you are looking for more space than a regular hotel room would give and the option to cook your own food.
Feel the spirit of Wexford.
Book your autumn escape at
 VisitWexford.ie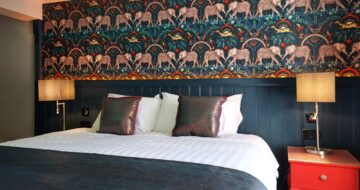 Crown Quarter
Crown Quarter located on the vibrant, energetic Monck Street in the heart of Wexford Town, giving you access to Wexford's nightlife, shopping and restaurants. At weekends the street comes alive with people having fun, listening to music, and enjoying the best of Wexford's nightlife. Midweek enjoy a little more relaxed atmosphere, a quite meal […]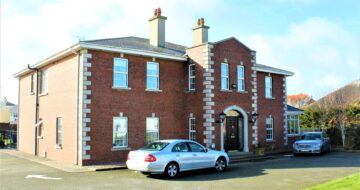 St. Martin's Guest Accommodation
St. Martin's Guest Accommodation, St. Martin's Road, Rosslare Harbour, Co. Wexford, Y35Y768 St. Martin's Guest Accommodation is a 3* located in the village of Rosslare Harbour, along the beautiful South East Coast of Ireland. It's just 400 metres to the entrance of Rosslare Europort and a 15 minute drive to Wexford town and the main […]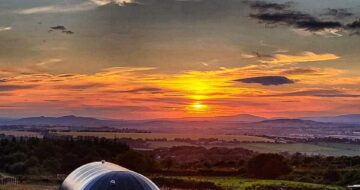 Forth Mountain Glamping Pods
Escape to Forth Mountain glamping pods, located in County Wexford. The pods offer fantastic mountain views which are directly adjacent to popular hiking and horse-riding trails. Each pod is named after a rock that you will find on these trails. Ideal for families and travellers who love a little bit of adventure. While glamping with us, […]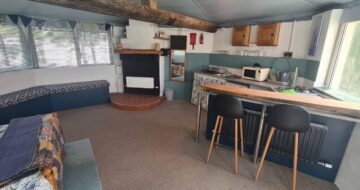 Secret Garden Glamping
Newly opened Glamping accommodation is reached through our orchard from the private parking area. The pod itself is aimed at providing a unique experience for couples. It has a double bed and equipped kitchen with a fridge, kettle, toaster, microwave, two-ring gas cooker, hair-dryer, radio, delph/cutlery (welcome hamper provided) with the essentials for a quiet […]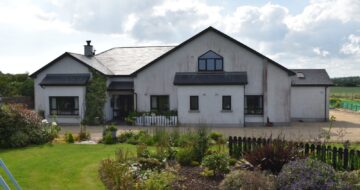 Oak Tree Lane B&B
Bed and breakfast in the main house and glamping in our garden room which we call Secret Garden We are nestled down a quiet road in rural southeast Wexford. We are a 20-minute drive from Rosslare Europort or Wexford town. Our guests are welcome to enjoy our garden and patio area where they can bring […]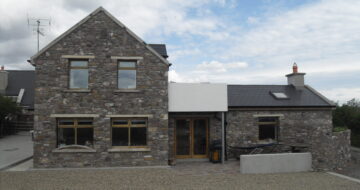 Moran's Lodge
Moran's Lodge is a self-catering holiday home on it's own grounds in the countryside between Fethard village (5km) and the Hook Peninsula. The house has 4 bedrooms and 3 bathrooms, sleeps 8 comfortably, is within walking distance of Sandeel Bay and a short drive from several other beaches and the Hook Lighthouse.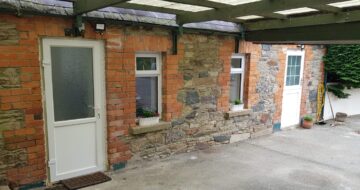 Hillfarm Lodge
Hillfarm Lodge is a newly renovated cottage located on our little farm outside Enniscorthy. The lodge is self-catering and can sleep from 2-6 people. It is beautiful, modern and well-equipped. Located in the quiet townland of Coolnahorna, just 3 km outside of Enniscorthy town. We are located along the M11 Dublin to Rosslare route, 22km […]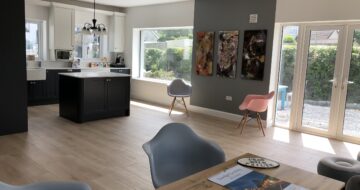 Mon Petit Cottage
Mon Petit Cottage is a B&B at the foot of Mount Leinster which is home to 3 luxurious bedrooms and a spacious living area. Berna's Cottage is a charming historical home, big enough to welcome your family for 3 nights or longer (3 bedrooms, up to 5 guests). ​ Mon Petit Cottage & Berna's Cottage are […]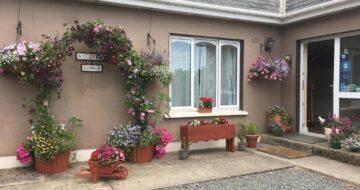 Killurin Lodge
Killurin Lodge is a family run 4-star Fáilte Ireland registered B&B, offering quality service, value for money and a warm Irish welcome. Snuggled in the heart of the rural Slaney Valley in Wexford, it is situated at the top of a long driveway with 2.5 acres of private gardens, in a very peaceful and quiet […]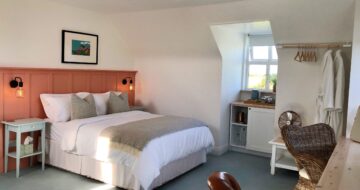 Thistledown Lodge
A boutique Bed & Breakfast with a unique offering surrounded by beautiful countryside and a choice of stunning beaches. Each of our stylish and spacious guest rooms have their own character and charm. Dreamy, luxurious and practical, you'll find a mix of comfortable furniture, local art, and ample natural light. ​ These touches of character […]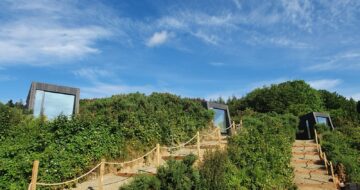 Tara Hill Estate
Nestled amidst 10 acres of hillside in the heart of the Sunny South East of Wexford, Tara Hill Estate provides the Wild Rooms, a boutique retreat of unique and privately accessed suites in natural surroundings. Featuring breathtaking sea views, underfloor heating throughout, indoor and outdoor waterfall showers, high-end furnishings, dedicated WiFi, and numerous outdoor experiences, […]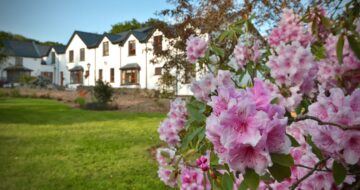 Creacon Wellness Retreat
  Creacon is one of Co. Wexford's hidden gems! Nestled in the majestic green hills of the Irish countryside, Creacon Wellness Retreat is an award winning destination for self-care, relaxation and rejuvenation. Specialising in all year-round Yoga & Meditation retreats that balance and revitalize your entire being – spirit, mind, and body.   Enjoy […]