Things to Do in Wexford
Below find categories for all the top things to do in Wexford. From surfing on one of many beaches along our 275km coastline, to a peaceful walk around one of Wexford's many beautiful gardens, there is something to suit everyone's tastes.
If you want to know what to do in Wexford during your visit, this is the best place for you to start.
Tri the Hook
Sat 22nd August - Sat 22nd August
This Sprint Triathlon is perfect for those wanting to try their hand at a triathlon. The 750m swim takes place in the historic and sheltered Baginbun Bay. Then it's on to a 20km cycle along country roads which competitors have described as "very technical with a good mix of challenging inclines". Finally, a 5km […]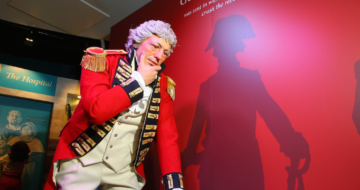 The National 1798 Rebellion Centre
Fanned by flames of Revolution in America and France, the events of 1798 in Ireland are etched forever on Irish history. Vividly re-told in an exciting interpretation of events the "Rebellion Experience" at The National 1798 Rebellion Centre is not to be missed. On your visit, you will meet the key figures of the Rebellion, […]
A Mid-Summers Fairytale
Sun 5th July - Sun 5th July
A Mid-Summer Fairy Tale Sunday 5th of July Wells Enchanted, Fairy Tales & Friends! You won't want to miss this magical day full of characters from your favourite tales. Follow the wandering trails and meet other spectacular creatures, princesses and fairies for storytelling and imaginative play!  
Open Air Theatre
Sat 11th July - Sat 11th July
OPEN AIR THEATRE: Jane Eyre – Saturday 11th July Based on the classic novel by Charlotte Brontë and brought to life by Chapterhouse Theatre this is a tale of a young orphaned girl and her search for family, love and belonging. Witness this spectacular romantic production with Wells as your theatre! Tickets coming soon.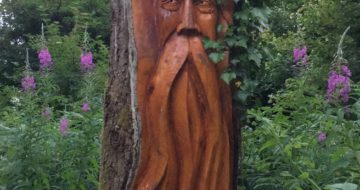 Kids Literary & Music Day
KIDS LITERARY & MUSIC DAY – Sunday 19th of July  Get into the creative rhythm with a fun-filled family day of singing, music and dance workshops. Enjoy listening to well-known children's authors as they read their stories. Bring your imagination to life by creating, writing and illustrating your own short story on the day! A […]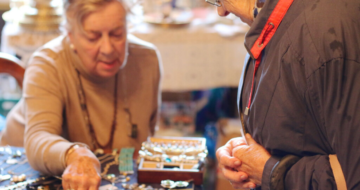 Antique & Craft Fair
ANTIQUE & CRAFT FAIR – Sunday 20th of September  One of Ireland's most popular antique and craft fair events is back! The house is open to the public showcasing some beautiful wares with more spectacular finds on the lawn.  All crafts and antique dealers are welcome to apply.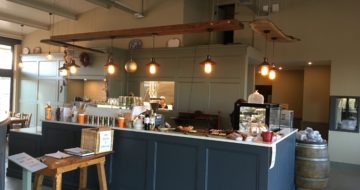 The Village at Wheelocks
The Wheelocks have been growing fruit at the family farm since the 1950s. Now we are delighted to welcome you to our farm to experience the Village at Wheelock's! Our newly developed 17-acre site is in a beautiful rural setting just outside Enniscorthy and easily accessed from the M11 motorway between Dublin and Wexford. We […]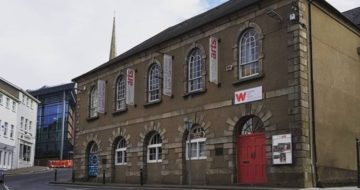 Wexford Arts Centre
Wexford Arts Centre based in the historic Cornmarket building was established in 1974, and we are very proud to be the oldest regional arts centre in Ireland. We have been providing art and entertainment for native and visitor alike ever since. We are thankful to all our supporters including main funding from Arts Council Ireland, Wexford County Council, Pobal and Wexford Local Development.
Wexford Harvest Festival
Sat 15th August - Sun 16th August
The inaugural Wexford Harvest Festival burst onto the festival scene on Saturday 15th and Sunday 16th August 2020! A great event for all the family, young and not so young, this festival will celebrate everything related to Wexford and its bounty and provide a great family day out!  So, calling all foodies, adventurers, festival fans […]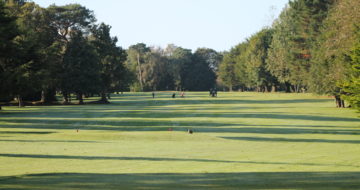 Enniscorthy Golf Club Membership 2020
Enniscorthy Golf Club is now enrolling new members for the 2020 season. Enniscorthy Golf Club is rich in history since opening in 1907. Set at the foothills of the Blackstairs Mountains this beautiful and scenic golf course will transport you to a nature filled tranquil setting as soon as you drive through the gates. With its […]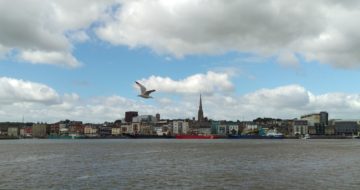 The South Wexford Coastal Tour
This is a full day guided tour of The Hook Peninsula, incorporating four stops along the way. May 1st-Aug 31st : The Hook Lighthouse, Tintern Abbey (lunch stop), Bannow Bay & The Irish National Heritage Park. Sept 1st-April 30th : The Irish National Heritage Park, Bannow Bay, The Hook Lighthouse (lunch stop) & The Kennedy […]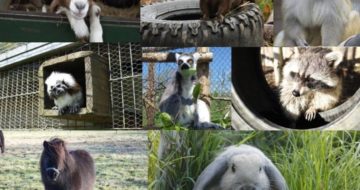 Secret Valley Wildlife Park
Secret Valley Wildlife Park & Zoo is fourteen acres of fun for all the family and the only fully licensed zoo in the southeast of Ireland. We have a full daily timetable of fun activities to keep everyone entertained from bottle feeding our kid goats, to holding guinea pigs, insects and lizards. The children can […]