Explore historic sites and inspire creativity with the top Wexford tours and trials listed below. If you are looking for things to do in Wexford, take a bike tour around the sunny southeast or get adventurous and stroll the best walking trails Wexford has to offer.
Haven't found what you are looking for? Check out more family fun activities here.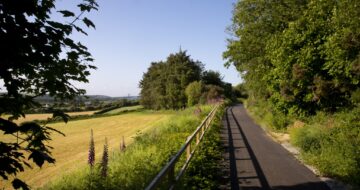 South East Greenway
Phase 1 of the South East Greenway is now open to the public. The 6km New Ross to Glenmore stretch – with picturesque views of the Pink Rock area and the Rose Fitzgerald Kennedy Bridge Phase 1 of the South East Greenway is the first part to be opened of the 24km of the […]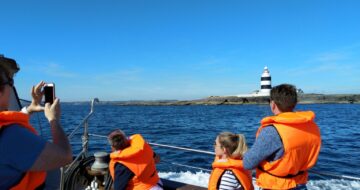 By Hook or by Crooke Boat Tours
Sailing from Ballyhack in Co Wexford and Dunmore East in Co Waterford By Hook or by Crooke Boat Tours offer guided tours of the scenic and historic Waterford Estuary/ Waterford Harbour by boat. The main emphasis of the boat tour is on the history and cultural heritage of Waterford Harbour which has been for many […]
Sigginstown Castle
There are large castles in Ireland, and then there are "tower houses" of various sizes. This is a smaller example of the latter – a primitive structure with an attached house that was intended for defense against whoever was unfriendly at the time. It would have housed a family, probably some animals, and a few […]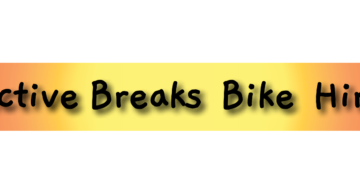 Active Breaks Rosslare Bike Hire
Active Breaks is based at the main Beach Car park in Rosslare Strand. We offer outdoor activities such as bicycle rental and nordic walking. We also enjoy cold water swimming so why not come and join us one of the mornings you are on your holidays. We also have a cabin and hut just 10 […]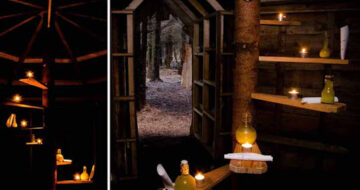 The Parable Gardens
The Parable Garden Education Project is based in a special place near Curracloe, Co Wexford. Located in a walled garden beside the seashore there are lovely walks in the forests, over the hills and along the beach. The walled garden was built during the middle of the nineteenth century to enclose an orchard. Long since […]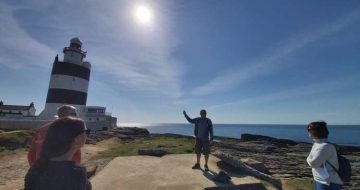 Livin' off the Hook
Join Liam Colfer for a walking tour around the tip of the Hook peninsula.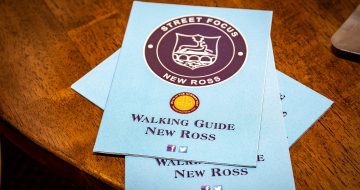 New Ross Street Focus
The Medieval town of New Ross is simply packed with hidden gems and stories that will take your breath away!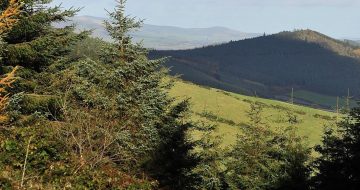 Hiking Trails | Askamore Trail
The four walking trails around Askamore all begin from the trailhead in the village car park. Individually waymarked, the walks all begin by following a minor road which brings you uphill through scenery reminiscent of an Austrian valley, with trees sweeping below you, and wonderful views to the Wicklow Hills and beyond. Entering the […]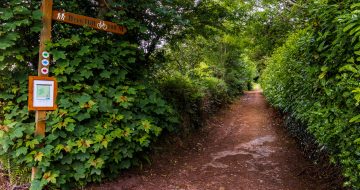 Bree Hill Walking Trail
The Bree Hill Walking Trail features three looped walks which start at the trailhead in the car park of Bree Community Centre located in Bree village. These individually waymarked routes provide 23 km of mixed forest trails, offering peace, tranquility and beautiful views of the surrounding countryside. It is important to note that Bree Hill […]
Estuary Heritage Boat Tours
Explore the stunning and scenic Hook Peninsula from the water! Sit back and relax onboard as we travel the length of the peninsula passing by some of the regions most iconic sites from Duncannon Fort, Loftus Hall and Hook Lighthouse, you'll hear plenty of tales along the way, including the legend of the pirate treasure […]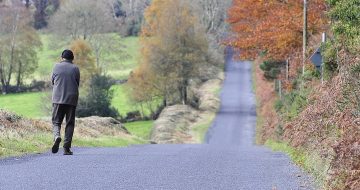 Bunclody- Kilbrannish Walking Trail
Part of the Blackstairs Mountain Range, Kilbrannish Hill has two waymarked looped walking trails.  These trails have beautiful views of Mount Leinster, the Clody Valley and the South Leinster Way. More information about this Bunclody Trail,  >>here<<  If you want to explore more Wexford walking trails, don't miss our blog Best Walking Trails in County Wexford. […]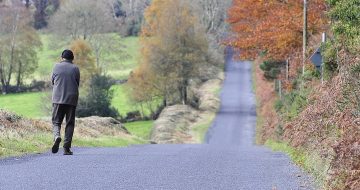 Bunclody – Coolmelagh Walking Trail
Coolmelagh Forrest, near Bunclody, has three waymarked looped trails that climb to Gibbet Hill. Gibbet is an old English name for Hanging Hill. This hints to a place of execution. Here beautiful views meant that, no matter what your crime, your last sight on earth was heavenly. The trails, which are on forest roads, all […]