Explore historic sites and inspire creativity with the top Wexford tours and trials listed below. If you are looking for things to do in Wexford, take a bike tour around the sunny southeast or get adventurous and stroll the best walking trails Wexford has to offer.
Haven't found what you are looking for? Check out more family fun activities here.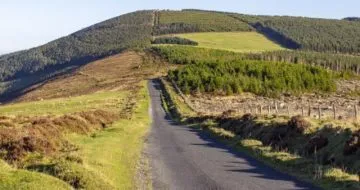 Wexford Cycling Trail
County Wexford is full of breathtaking coastlines, stunning countryside and historic sites that are ideal for cycling no matter what your level. The Eurovelo Cycling Route through South County Wexford is a gentle scenic route suitable for any level that takes you along some of the County's lesser known highways and byways from Rosslare Harbour […]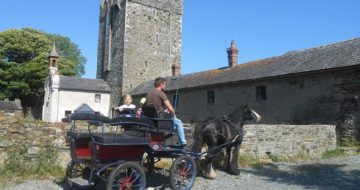 The Norman Way Carriage Trails
Carriage rides will be unavailable for the remainder of 2021, please keep an eye on our social media pages to find out whats happening in 2022!   Discover the Norman Way in a horse drawn carriage   This trip gives you the chance to go back in time and see various medieval sites along the […]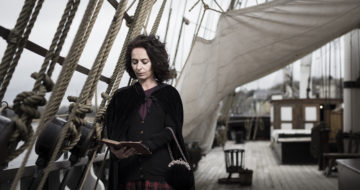 The Kennedy Story and The Emigrant Trail
Wexford has unique Irish American links being the ancestral home to President John F. Kennedy. Visitors can explore this connection through the emigrant trail, visiting the Kennedy Homestead, the JFK Arboretum and the Emigrant Flame and Dunbrody Famine Ship, a replica of the famine ship which his great-grandfather left Ireland aboard. Kennedy Homestead website: […]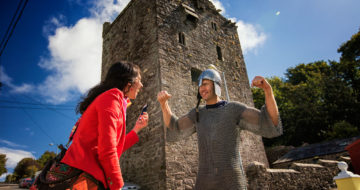 The Norman Way
In 1166, Diarmuid MacMurrough was ousted as King of Leinster, fled Ireland and sought help from Henry II. Henry gave Diarmuid permission to recruit mercenaries and authorised his subjects to help Diarmuid. In May 1169 the Normans first landed in Ireland at Bannow Bay in Wexford. They set about conquering Leinster and the territories over […]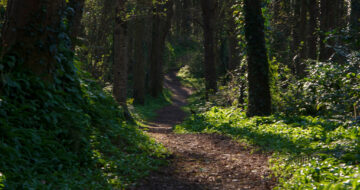 Gallivanting.ie – Guided Woodland Walks and Experiences.
"Magical, bewitching, fascinating and entertaining, I was amazed by how much I learned on an hours walk. Can't recommend enough!" – P. O'Gorman, Dublin  Seanacaí or traditional storyteller Lorraine is known across Wexford for her unique method of teaching the history of the region through a blend of folklore, historical recordings and quirky facts. […]