Explore historic sites and inspire creativity with the top Wexford tours and trials listed below. If you are looking for things to do in Wexford, take a bike tour around the sunny southeast or get adventurous and stroll the best walking trails Wexford has to offer.
Haven't found what you are looking for? Check out more family fun activities here.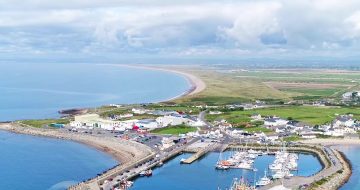 Kilmore Quay Walking Trail
Kilmore Quay Walking Trail starts at the car park beside Kilmore Quay harbour. The trail leads you past a memorial garden dedicated to those lost at sea.  From there the trail takes you onto Ballyteigue Burrow. Kilmoetres of sand dunes abundant with flora and fauna. Of international conservation importance, Ballyteigue Burrow or the Burrow […]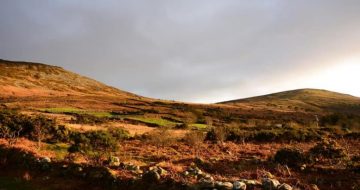 Kiltealy Walking Trails
Both trails at Kiltealy Walking Trail are great to explore at any time of year The Cullentra Trail is a looped trail which begins and finishes in the centre of the village, with the trailhead sign located at the graveyard wall. Follow the red waymarked posts from here out along the trail to enjoy sweeping […]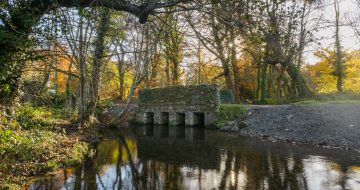 Lacken Hill Walking Trail
Lacken Hill Walking Trail is set in a beautiful landscape, overlooking the historic Norman town of New Ross. From the 193m high hill-summit, there are panoramic views of the south-east including the Comeragh Mountains, Brandon Hill, the Blackstairs Mountains and the Barrow estuary. The four trails will take you through forests rich in wildflowers, […]
Outlart Hill Walking Trail
Oulart Hill 1798 Battlefield Walking Hub comprises of three walking trails. These trails are centered around one of the most historic and scenic locations in Co. Wexford, the Oulart Hill 1798 Battlefield. The vast panoramas explain the hill's strategic military significance and why it was the site of the most influential battle of 1798. Step […]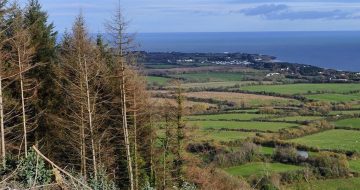 Tara Hill Walking Trail
Tara Hill (252 metres) is a heather-sloped rocky outcrop that has stunning panoramic views up and down the Wexford and Wicklow coastline. There are 2 walking trails, starting from two different trailheads which give you different flavours of Tara Hill and its surroundings. The Red Trail, Slí an tSuaimhnais, begins from Tara Hill cemetery […]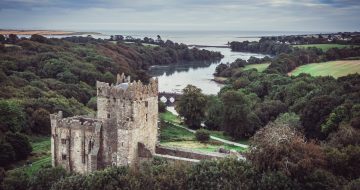 Tintern Walking Trails
There are four walking trails around Tintern for all to enjoy. The trailhead is located at Tintern Abbey.  Tintern Abbey is a Cistercian abbey, founded c.1200 by William, the Earl Marshall, and named after Tintern in Wales. The remains consist of nave, chancel, tower, chapel and cloister. It was partly converted into living quarters after […]
Raven Point Wood Walking Trail
The Raven Point Wood walking trail loop runs through sand dunes with woodlands consisting mainly of Corsican pine trees. Raven Point Wood owned by the National Parks and Wildlife Service is a Nature Reserve. As such is it home to a variety of flora and fauna.  As you walk, you may be lucky enough to […]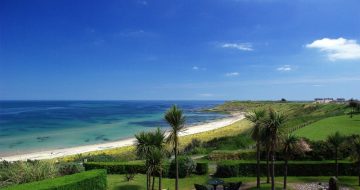 Rosslare Harbour Walking Trail
The Rosslare Harbour Walking Trail starts at the viewing point car park overlooking the port in Rosslare Harbour.  The harbour originates from the 19th century when Wexford Town was the main shipping port of the South East. By this time Wexford port was in decline owing to the silting up of the estuary.  This coincided […]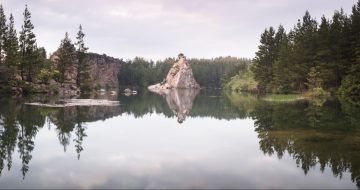 Three Rocks Walking Trail
Take time to make your way along the Three Rocks Walking Trail, among landmarks and landscape, from Ferrycarrig to Barntown and over Forth Mountain to find breathtaking scenery, biodiversity, and stories of bravery. Three Rocks Trail leads you along part of the route traversed by the Wexford men during the 1798 rebellion in Wexford, while […]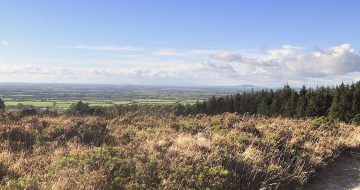 Forth Mountain Walking Trail
Forth Mountain Walking Trail is located just a few kilometres from Wexford Town. Forth Mountain is a rock outcrop rising to a height of 780 feet (235m). No other mountain in Ireland can boast of 500-600 million-year-old rock, a pivotal location in the 1798 Rebellion, the remains of houses built in the early 1900s, a […]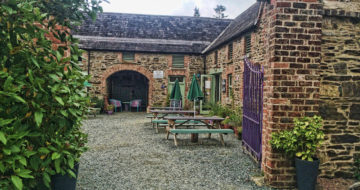 Wexford Lavender Farm
Irelands only dedicated Lavender Farm, we have 5 acres of lavender set out in two fields. A café, giftshop, plant sales (summer) playground and maze, woodland walks, animals, quad train ride for children, craft room (summer months).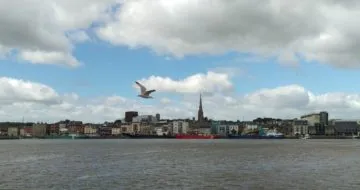 The South Wexford Coastal Tour
This is a full day guided tour of The Hook Peninsula, incorporating four stops along the way. May 1st-Aug 31st : The Hook Lighthouse, Tintern Abbey (lunch stop), Bannow Bay & The Irish National Heritage Park. Sept 1st-April 30th : The Irish National Heritage Park, Bannow Bay, The Hook Lighthouse (lunch stop) & The Kennedy […]