Things to Do in Wexford this Winter
Wexford is one of Ireland's top 3 places that visitors to the Emerald Isle most often take a Winter break in. Explore the fantastic things you can get up to when you visit our corner of Ireland's Ancient East as you #KeepDiscovering Ireland:
- Explore one of many beaches along our 250km coastline for a day out with the children or to find the best spots for adventurous Winter water activities like surfing, kitesurfing or kayaking. Are you brave enough? Discover the six Blue Flag and more than ten Green Coast awarded beaches. Be safe and have fun in the water this Winter.
- Take a peaceful walk around one of Wexford's many beautiful gardens, perfect all year round. With more than 10 fabulous gardens surrounding castles and Victorian houses, they are a must to any visit to County Wexford this Winter.
- Enjoy some of the many festivals, events and experiences that take place across County Wexford during the Winter months with music festivals like Wexford Opera Festival in its 70th year or live music events hosted by Lantern Presents, as well as events like Land of the Light at Wells House & Gardens or a literary production inspired by Oscar Wilde to name a few.
- Discover our top attractions, opening times and useful information before your visit. Stay tuned and don't miss what's happening during your stay at VisitWexford.ie
Check out our stay section on VisitWexford.ie to find the perfect accommodation for your time in County Wexford this Winter!
So, what are you waiting for?
Time for new adventures and fresh trails in Wexford
Discover more at VisitWexford.ie
#BestfForSun #BestForFun #BestForTrails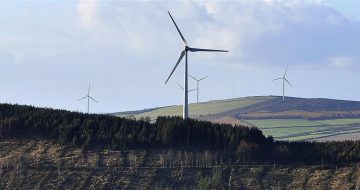 Croghan Mountain Walking Trail
Raheenleagh (the small grey rath or fort), at Croghan Mountain, has hosted many visitors over the years. In prehistoric times it was a burial site. In 1795, miners panned for gold, and in 1798, the United Irish men, returning from the battle of Vinegar Hill, camped beside the trail entrance. The Forde family were […]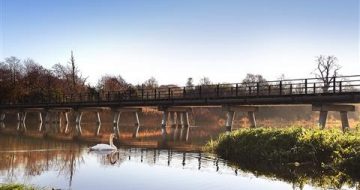 Enniscorthy Riverside Walk
The Enniscorthy Riverside Walk is a scenic walk along the western bank of the River Slaney south of Enniscorthy town. The trail starts along the promenade walk at the southern end of the town, heads past a playground, crosses a footbridge at the River Urrin and follows a gravel path through a semi-wild meadow which […]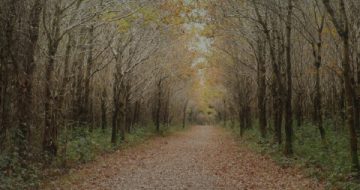 Ballyfad Wood Walking Trails
Ballyfad Wood Walking Trails, set in over 200 acres of mature woodland near Coolgreany, County Wexford appears on the original 1835 Ordnance Survey map! Such old woodland sites are relicts of the original vast forests that covered most of the country prior to the 16th century. As these woods have never been fully clear-felled, […]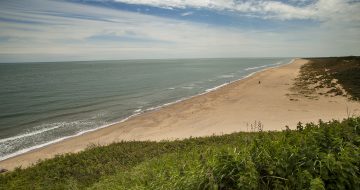 Cahore Point Trail
The Cahore Point Trail is a new cliff trail developed by Wexford County Council and the Ballygarrett Tidy Towns group. The walk is 2.4 km long (almost 5 km of a looped cliff walk), starting at Cahore Point Trail and linking up with the nearby Old Bawn Beach. It is the idyllic trail to […]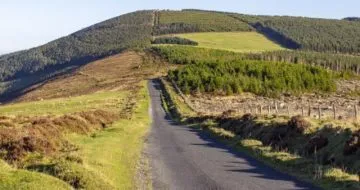 Eurovelo Route Cycling Trail
The Eurovelo Cycling Route through South County Wexford is a scenic cycling route that takes you along some of the County's lesser-known highways and byways from Rosslare Harbour in the East to New Ross in the West. Some highlight along the way: Rosslare Harbour Visit the oldest Marian shrine in Ireland at Lady's Island A […]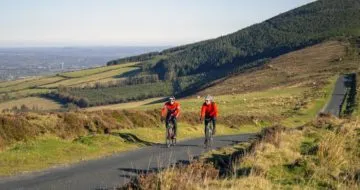 Nine Stones Cycling Loop Trail
The Nine Stones Cycling Loop Trail traverses County Wexford for the most part but also enters parts of County Carlow and County Wicklow. The cycle loop is a total of 118 km of signposted cycle route across some of the most breathtaking scenery that you'll find in Ireland. This cycle loop was designed to challenge. […]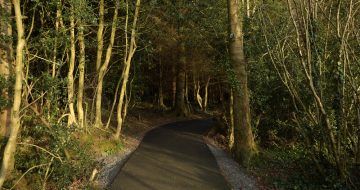 Ramsfort Wood Walking Trail
Ramsfort Wood Trail has two waymarked walking trails. Both start in Willow Park, just 15 minutes walk from Gorey Main Street. The Deerpark Trail is a  looped walk weaves through Willow Park and mixed woodland with occasional views of surrounding hills and Ramsfort House. Listen for the resident buzzard as you walk. The wood […]
Kelly's Wood Walking Trails
Kelly's Wood Walking Trail just outside New Ross has two easy short walking trails looping through the wood. A tranquil walk around a natural oak-dominated wood, the Oaklands Trail is elevated in part and overlooks the fishing ponds. The Limekiln Trail is a linear spur trail off the Oaklands Trail which leads to an […]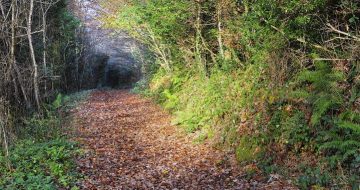 Kilanerin and Curragh Woods Walking Trails
Kilanerin (or Killinieren) and the Curragh Woods Walking Trails pass through 100 acres of native mixed woodland.  The Irish name Coill an Iarainn means "the Wood of the Iron". The combined loops of Kilanerin and Curragh Woods form a figure of eight.  The walks link briefly by road and footpath. Separately they provide a shorter, […]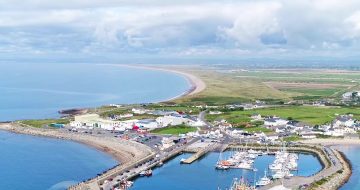 Kilmore Quay Walking Trail
Kilmore Quay Walking Trail starts at the car park beside Kilmore Quay harbour. The trail leads you past a memorial garden dedicated to those lost at sea.  From there the trail takes you onto Ballyteigue Burrow. Kilmoetres of sand dunes abundant with flora and fauna. Of international conservation importance, Ballyteigue Burrow or the Burrow […]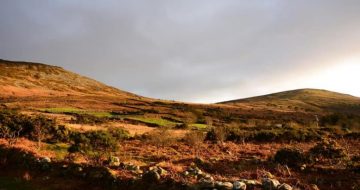 Kiltealy Walking Trails
Both trails at Kiltealy Walking Trail are great to explore at any time of year The Cullentra Trail is a looped trail which begins and finishes in the centre of the village, with the trailhead sign located at the graveyard wall. Follow the red waymarked posts from here out along the trail to enjoy sweeping […]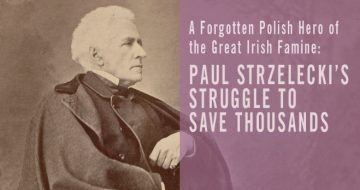 A Forgotten Polish Hero of the Great Irish Famine: Paul Strzelecki's Struggle to Save Thousands
This exhibition by the Polish Embassy in Dublin explores the fascinating life and achievements of one of the great humanitarians of the 19th century, whose contributions to Irish Famine relief have yet to be widely known and commemorated. The exhibition is in English and entrance is included in the entrance fee to the Agricultural Museum. […]