Things to do in Wexford with Families this Winter
Wexford is one of Ireland's top 3 places that visitors to the Emerald Isle most often take a break in. Explore the fantastic things you can get up to when you visit our corner of Ireland's Ancient East as you #KeepDiscovering Ireland. Explore one of many beaches along our 250km coastline for a day out with the kids or to find the best spots for adventurous water activities like surfing, kitesurfing or kayaking. Are you brave enough? Discover the six Blue Flag and more than ten Green Coast awarded beaches. Be safe and have fun in the water. 
Take a peaceful walk around one of Wexford's many beautiful gardens, perfect all year round but magical during the winter months. With more than 10 fabulous gardens surrounding castles and Victorian houses, they are a must to any visit with your other half to County Wexford. Enjoy some of the many festivals, events and experiences that take place across County Wexford during the winter months. With live music and comedy, to family, crafting and workshops and other events taking place across the county this winter.
Come and enjoy Wexford's see and do this winter
Wish you were here?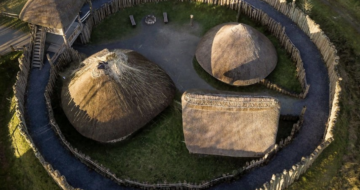 The Irish National Heritage Park
Located on the banks of the picturesque River Slaney, 'The Irish National Heritage Park' truly is the cornerstone of 'Ireland's Ancient East'. An outdoor museum depicting 9,000 years of re-created Irish History situated within natural forestry & wet woodlands. Take an unforgettable journey through Ireland's past and experience stories, sights and sounds that shaped our […]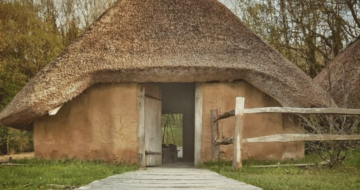 Viking Stayover at Irish National Heritage Park
The Viking House Stayover is a chance to stay in a Viking House which was common in Ireland 1000 years ago. You will stay in the Viking House on the shore of the river Slaney, which has wattle walls, a thatched roof and a central hearth. Dress up in the authentic costumes provided and cook […]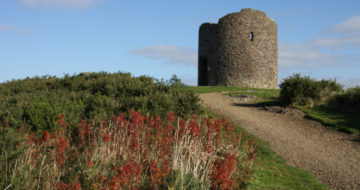 Vinegar Hill Battlefield
The most famous site of the 1798 Rebellion, its current peace, serenity and spectacular views belies its background as one of the bloodiest battlefields in Irish history.  20,000 men, women and children faced 10,000 members of the Crown forces in a battle that lasted only four hours, but left 1,500 dead in a county distraught. […]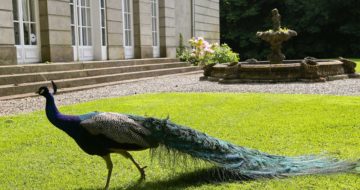 Marlfield House & Garden
Surrounding a beautiful regency period house, these gardens and grounds extend to 36 acres. Set amongst woodlands, meandering paths cross an extensive kitchen garden of herbs, vegetables and fruits, with borders of shrubs and herbaceous perennials leading to the lawns and formal gardens.  The lake and wildfowl reserve, form a completely separate garden to the […]