Things to Do in Wexford
Wexford being in the top 3 places to visit for a staycation is not surprising. Find below only an example of what to do while visiting Wexford.
Explore one of many beaches along our 250 km coastline for a day out with the children or to find the best spots for water activities like surfing, kitesurfing or kayaking. Discover the six Blue Flag and more than ten Green Coast awarded beaches. 
Take a peaceful walk around one of Wexford's many beautiful gardens, splendid all year long. More than 10 fabulous gardens surrounding castles and Victorian houses are a must in your visit.
Enjoy one of the many festivals that take place on County Wexford. Music festivals like the world-known Opera Festival or the Spiegel tent Festival, as well as literary festivals like Write by the Sea or Art in the Open to name a few.
Discover the top attractions, opening times and useful information before your visit
Stay tuned and don't miss what's happening during your stay. 
Check out the Stay section as well to find the perfect accommodation for your needs.
What are you waiting for?
Visit Wexford
#BestfForFun #BestForSun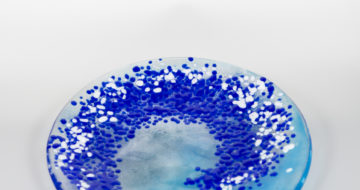 Blue Egg Gallery
The Blue Egg Gallery, in the centre of Wexford town, exhibits and sells contemporary craft work by Irish and international makers. Here, the owner, Mary Gallagher, organises four or five group exhibitions annually where she brings together work by artists working in clay, glass, textiles, wood, willow and metal. In addition the gallery stocks an […]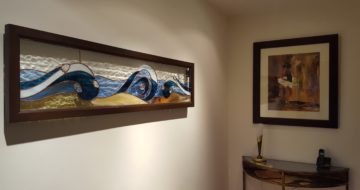 Bianca Divito Glass Artist
A beautiful collection of handcrafted "Forever" glass and crystal gifts created by RHS Chelsea, award winning artist, Bianca Divito, are available for her charming studio at The Old Schoolhouse in Coolgreany. Bianca welcomes special glass commissions for a variety of architectural and domestic settings and offers occasional stained glass courses to glass enthusiasts from her professional […]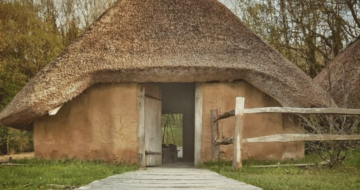 Viking Stayover at Irish National Heritage Park
The Viking House Stayover is a chance to stay in a Viking House which was common in Ireland 1000 years ago. You will stay in the Viking House on the shore of the river Slaney, which has wattle walls, a thatched roof and a central hearth. Dress up in the authentic costumes provided and cook […]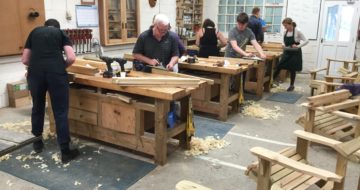 Bevel Woodworking School
Bevel Woodworking School offers a range of 1 and 2 day courses, from making your own Adirondack chair to carving a woodspirit. We host the courses at Bevel Furniture Workshops where your own bench, tools and timber are all supplied.  All courses are explained in a step by step process by the tutor Tommy and […]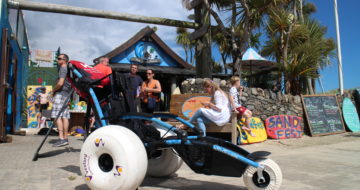 Coffee Break at Curracloe Beach
Premium coffee and good food on Curracloe Beach by the Surf Shack. Enjoy your visit and enjoy the surf!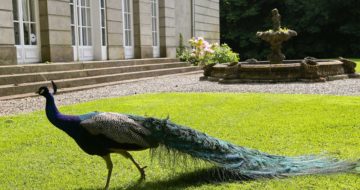 Marlfield House & Garden
Surrounding a beautiful regency period house, these gardens and grounds extend to 36 acres. Set amongst woodlands, meandering paths cross an extensive kitchen garden of herbs, vegetables and fruits, with borders of shrubs and herbaceous perennials leading to the lawns and formal gardens.  The lake and wildfowl reserve, form a completely separate garden to the […]