Things to Do in Wexford this Autumn
Wexford is one of Ireland's top 3 places that visitors to the Emerald Isle most often staycation in. See some of the fantastic things you can do when you visit our corner of Ireland's Ancient East and #KeepDiscovering while you can:
- Explore one of many beaches along our 250 km coastline for a day out with the children or to find the best spots for adventurous autumn water activities like surfing, kitesurfing or kayaking. Discover the six Blue Flag and more than ten Green Coast awarded beaches. Be safe and have fun in the water this autumn.
- Take a peaceful walk around one of Wexford's many beautiful gardens, perfect all year round. With more than 10 fabulous gardens surrounding castles and Victorian houses, they are a must to any visit to County Wexford.
- Enjoy some of the many festivals that take place in County Wexford during the Autumn months with music festivals like Wexford Opera Festival in its 70th year or live music events hosted by Lantern Presents, as well as events like Land of the Light at Wells House & Gardens or a literary production inspired by Oscar Wilde to name a few.
- Discover our top attractions, opening times and useful information before your visit. Stay tuned and don't miss what's happening during your stay at VisitWexford.ie
Check out our STAY section on VisitWexford.ie to find the perfect accommodation for your time in County Wexford this Autumn!
So, what are you waiting for?
Visit Wexford this autumn and make #WexfordMemories
#BestfForSun #BestForFun #BestForTrails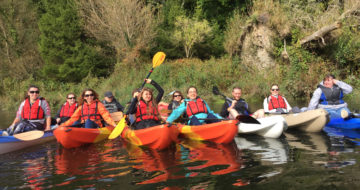 Kayak Safari at the IOAC
Wexford Kayak Safari is a company based outside wexford town specializing in Kayaking Tours on the river Slaney for all age groups . Our aim is to bring Nature and the beauty that surrounds us to the fore, giving people a different perspective of the slow moving waters of the river Slaney. All our Kayaks […]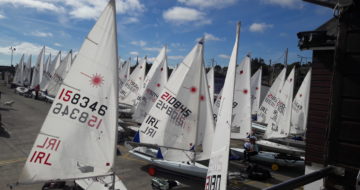 Wexford Harbour Boat and Tennis Club
We are a Tennis and Boating Sports Club located in the heart of Wexford Town on the banks of the Slaney river. Tennis courts available for hire by visitors for just €7 per Adult per Hour Junior Tennis Camps from 2nd July to 20th August Summer Sailing for Kids aged 6 to 18, from 9th […]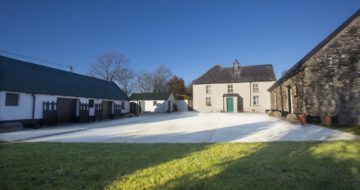 The Kennedy Homestead
The Kennedy Homestead -Telling the ultimate success story of the Irish in America The Kennedy Homestead Visitor Centre celebrates the story of five generations of the Kennedy dynasty. The most famous Irish-American family to leave Ireland during the Irish famine. The unique exhibition travels through time recounting the fascination story of a family's rise from […]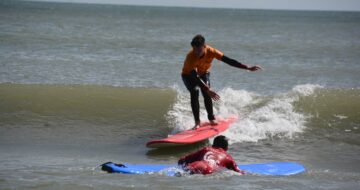 The Surf Shack Curraloe
The Surf Shack is a Surf Adventure Centre & HQ for Dune Riders Ireland at The Winning Post on Curracloe Beach, Co.Wexford (Filming location for Spielberg's epic war drama "Saving Private Ryan"). We specialize in Surfing, Sand-boarding, Stand Up Paddle and Fun … whatever your age, ability or shoe size! Our beachside centre includes […]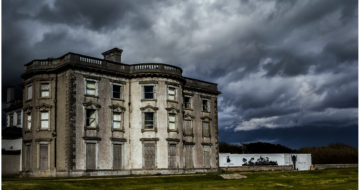 Loftus Hall
**Loftus Hall will close its doors to the public in October 2020 as the building is currently on the property market**   The haunting beauty of the Hook Peninsula provides the backdrop for Loftus Hall – Ireland's Most Haunted House. Visit Loftus Hall and take our 45-minute interactive guided tour through the abandoned mansion. You […]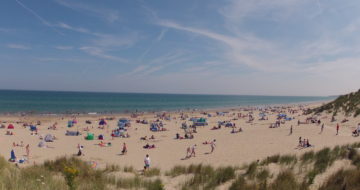 The Winning Post Curracloe Beach
The Winning Post was founded on Curracloe beach as a small beach shop in 1946. Over years it has grown and developed in to an iconic center of activity on Curracloe Beach (location for Spielberg's epic war drama Saving Private Ryan, and Brooklyn). Sitting at the foot of "white gap" The Winning Post plays host […]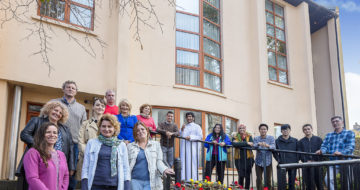 The Slaney Language Centre
The Slaney Language Centre provides English language courses for language students of all ages and all nationalities. We have 19 years of experience in teaching English as a Foreign language. The Slaney Language Centre is recognized by ACELS, a service of Quality and Qualifications Ireland (QQI) for English Language Teaching. We are a member school […]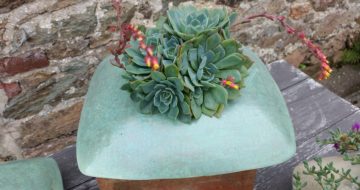 The Potter's Yard
Situated on The Norman Way, The Potter's Yard is home to Patricia Howard Pottery. Here the traditional and timeless craft of pottery is still taught and practiced as it was eight centuries ago by William Marshal's monks . By arrangement, we offer pop-up, one-day, and residential workshops. We also sell our distinctive pots and tableware […]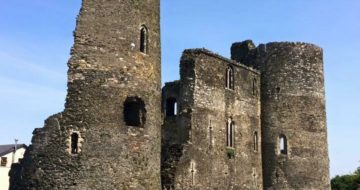 Ferns Castle
**Ferns Castle is currently closed to the public** Ferns Castle is a Norman castle built in the 13th century and was originally square in plan with four large towers. Before the coming of the Normans, Ferns was the political base of Diarmait Mac Murchada, king of Leinster. William, Earl Marshall built the castle around […]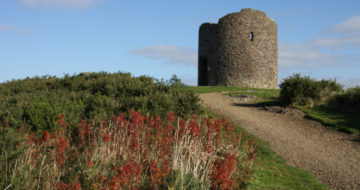 Vinegar Hill Battlefield
The most famous site of the 1798 Rebellion, its current peace, serenity and spectacular views belies its background as one of the bloodiest battlefields in Irish history.  20,000 men, women and children faced 10,000 members of the Crown forces in a battle that lasted only four hours, but left 1,500 dead in a county distraught. […]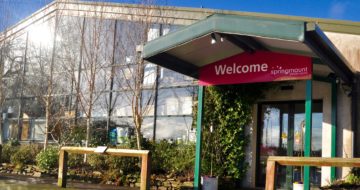 Springmount Garden Centre
We are delighted to be opening again and welcoming visitors once again! Springmount Garden Centre , a family run business since the 1970s, is the perfect venue for plant lovers, offering a great range of plants, trees, fruit and vegetables. Helpful, knowledgeable staff are on hand to provide advice both in the garden centre and […]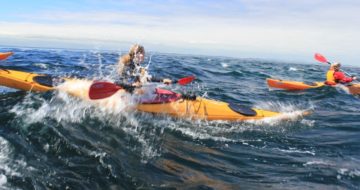 Shielbaggan Outdoor Education & Training Centre
Feeling adventurous? Shielbaggan Outdoor Education and training Centre is one of Irelands' oldest adventure providers. Situated at the base of the picturesque Hook peninsula we offer a large selection of activities for families and individuals of all ages. At Shielbaggan Outdoor Education Centre, you can try your hand at Kayaking (white water, sea and flat […]