Activities in Wexford
Wexford offers a host of exciting outdoor activities and adventures that create precious family moments in stunning settings.
Whether you prefer the serenity of woodland walks, fairy gardens and hand-feeding animals or maybe the historic setting of manicured gardens and the tea rooms of a Victorian-era house.
Or, on the contrary, you may experience an action-packed afternoon of archery, karting and adventure golf to name just a few hobbies you might take home from holidays.
Hop on a river cruise, take to paddleboard, enjoy a family day kayaking in the Hook peninsula, or strap yourself into the driving seat for a karting adventure. All those activities are possible in Wexford.
There are also many indoor activities for those with a different taste in the fun. Loads of arts & crafts activities, 
All in all, there is no shortage of fun adventures in Wexford for everyone to choose from to suit all tastes and needs. See below to check out some of the great activities available in Wexford this Summer.
Visit Wexford
#BestForFun #BestForSun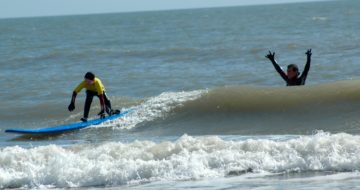 Outdoor Activities Wexford | Adventure Trail
The Wexford Adventure Trail brings together the best adventures and outdoor activities available in Wexford! Imagine Kayaking in the open sea or on the river Slaney, quad-biking through the countryside, or challenging yourself to Climb the High Ropes or Learn to Surf on one of Wexford's many beaches. And of course, the open farms […]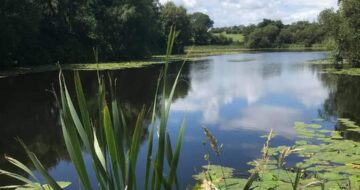 Talbot Lake and Nature Walk
Talbot Lake and Nature Walk is an attraction in Blackwater. Set on the grounds of a sprawling Georgian estate, our amenities include a 1.5 km lakeside nature walk around our man-made lake with breathtaking scenery. We also have a playground and lots of fun areas for kids, picnic areas, and a Coffee Kiosk. We also […]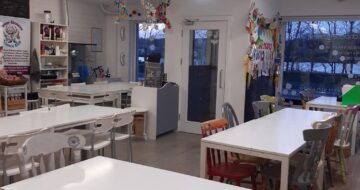 Craft Central
Drop-in Arts & Crafts activities for all the family AND you can build your own bear. Most painted items can be brought home the same day! Prices range from €10-€25. Takeaway kits can be put together to make at home & we carry a nice selection of arty gift ideas too. No need to book […]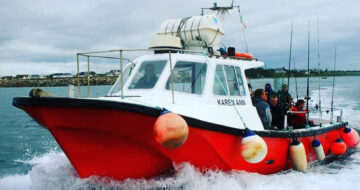 Sightseeing and Fishing Trips from Kilmore Quay
Our charter vessel 'Karen Ann' operates out of Kilmore Quay, Co. Wexford. "Karen Ann" is Department of Marine licensed and insured for 12 passengers, with an operational area of 20 miles from Kilmore Quay. The vessel is fully licensed for 12 passengers we will carry 6 with COVID-19 restrictions in place. We comply with all […]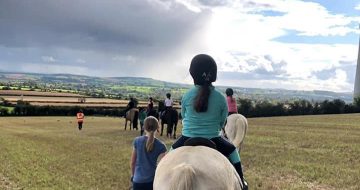 Horse Riding Lessons Wexford
About Anvil Lodge Riding School  Established in 2005, Anvil Lodge Riding School is a small family run riding school located in the heart of Ballindaggin, just 7 short miles from Enniscorthy town and Bunclody. The school offers small group lessons, as well as hacking across County Wexford's beautiful countryside. These breathtaking hacks take place […]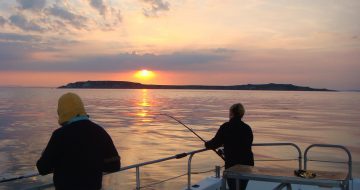 Kilmore Angling
Take to the seas with Kilmore Angling! Join Eamonn and the crew for Wreck, Reef & Deep Sea, Up-tiding, Tope & Bass Fishing or simply book a daytime or evening cruise along one of Irelands most scenic coastal regions and the Saltee Islands. Head over to our website for more details.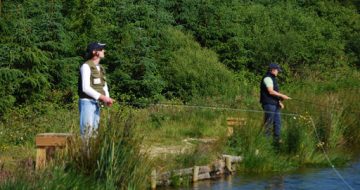 Loch Mahon Fishing Lake
Lochmahon comprises three spring-fed lakes stocked with Trout, Carp, Roach, Rudd, and Tench. Our facilities include a dedicated fly lake, specimen carp lake (up to 25Ib), and course/match lake. Private free parking, rod hire, toilets, fly fishing lessons, outdoor lawn, picnic/bbq area, overnight fishing by arrangement. Our tackle shop is stocked with leading brands, Fox, […]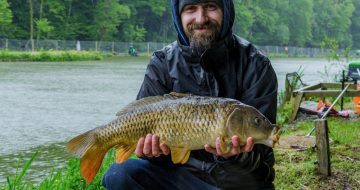 Oaklands Fishing Lake
Oaklands Lake is a magnificent 4.5 acre man-made coarse angling lake situated just outside the town of New Ross and surrounded by the lush greenery of Kelly's Wood. We have everything you need on-site and packages that include accommodation available too. All are welcome, it is a fishing paradise for coarse angling and offers a […]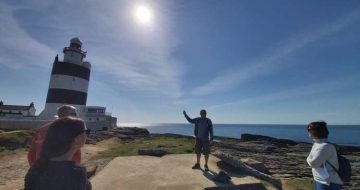 Livin' off the Hook
Join Liam Colfer for a walking tour around the tip of the Hook peninsula.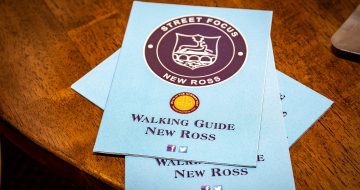 New Ross Street Focus
The Medieval town of New Ross is simply packed with hidden gems and stories that will take your breath away!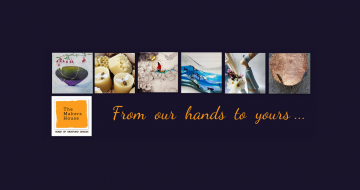 The Makers House Wexford
We have a Main Street entrance as well as a Mallin Street entrance which is also wheelchair and mobility-friendly! The Makers House is a creative venture set in the heart of Wexford town. Bringing together some of the finest Designer Makers from the county we exhibit and sell contemporary Irish art, craft and design […]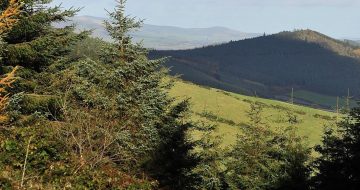 Hiking Trails | Askamore Trail
The four walking trails around Askamore all begin from the trailhead in the village car park. Individually waymarked, the walks all begin by following a minor road which brings you uphill through scenery reminiscent of an Austrian valley, with trees sweeping below you, and wonderful views to the Wicklow Hills and beyond. Entering the […]