Wexford Food and nightlife not to be missed
Wexford food and nightlife scene is as diverse as the landscape in which it lies, offering an extremely wide variety of choice in Irish specialities, hidden delights, and a taste of the unexpected.
County Wexford boasts a rich culinary heritage, hence being known as the Model county reflecting our superlative agricultural and food scene dating back thousands of years.
Stemming from this culture, County Wexford is home to some of the country's finest local, food and drink producers and businesses.
Such products can be found in the menus of our many restaurants, cafés and accommodation providers as well as on the shelves of the speciality grocers scattered across the county.
Or maybe you would prefer to visit the producers and farmers themselves at a food festival or one of the #TasteWexford food and drink trails or experiences.
Regardless of your dining preferences, the diverse food and drink scene is sure to leave you with a lasting impression and make you reimagine county Wexford as a food and drink destination.
For tea visit one of the many Cafés & Delis offering delicious treats around Gorey, New Ross, Enniscorthy or Wexford Town.
Wexford also offers a great variety of pubs and nightclubs to enjoy nightlife after a delicious dinner. Expect to find loads of live music, cherish crowds and lovely chats with locals. 
Come and enjoy Wexford Food and Nightlife
Visit Wexford
#bestforfun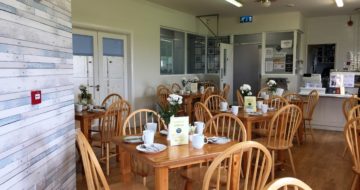 The Centre Coffee Shop at Stella Maris Centre
" The Centre" Café & Restaurant is a unique offering in our community centre. Initially manned by volunteers, the Café now operates as part of a Pobal scheme providing employment for four people. Locally renowned, we have just the breakfast to start your day. From a traditional fry-up to scrambled eggs or a hearty pancake […]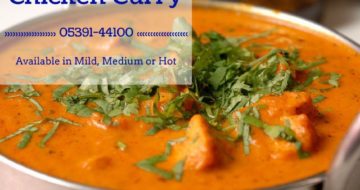 The Holy Grail
Renowned for it's curry dishes, the Holy Grail is a wonderful restaurant in the heart of Wexford Town. The Holy Grail also offers other internationally-inspired cuisine at a reasonable price. Opening Times: Open 7 days a week with varied times during this unprecedented time. Check up on The Holy Grail's opening times each day on their […]
The Swan Bar
Lively pub with live music on given nights, as well as an outside beer garden. All live sporting events shown on three big screen TVs too.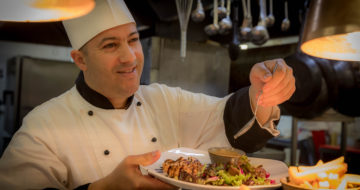 Grain and Grill Restaurant at the Maldron Hotel
Dine in style at Grain & Grill Restaurant at Maldron Hotel Wexford. The team have specially selected menus that change daily to ensure only the freshest produce is used. Crafty Kids and Young Diner menus ensure that the younger kids are well looked after.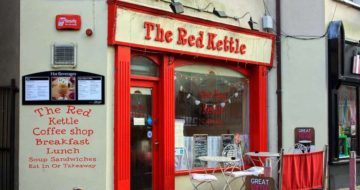 The Red Kettle
The Red Kettle cafe is situated on Mallin Street, across from Rowe Street car park. The Red Kettle serves breakfast and lunch. To pre-order take out please call 0852497340 and orders will be ready for collection. More often than not, it will have a small seating area on the outside of the premises, weather-permitting. Stay […]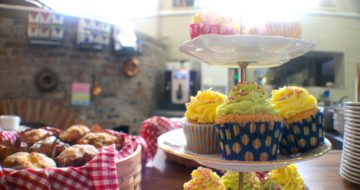 Mrs Stone's Restaurant
Waiting to be explored is Wells House & Gardens, a Great Victorian House and Gardens in the heart of Wexford. This Daniel Robertson designed house boasts a history of over 400 years and offers something for all generations to enjoy such as; two enchanted woodland walks and its magical creatures waiting to be discovered, a living […]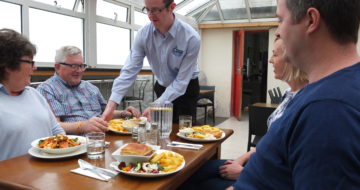 The Hook Lighthouse Visitor Centre Cafe
Explore the oldest operational lighthouse in the world. Voted one of Ireland's favourite attractions, Hook Lighthouse in Wexford is truly one of a kind.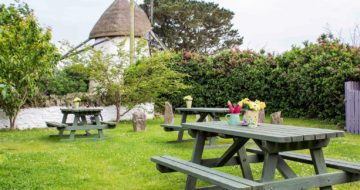 Meyler's Millhouse Bar & Restaurant
At the Millhouse Bar & Restaurant we pride ourselves on serving quality home-cooked food at reasonable prices. The relaxed atmosphere, friendly and courteous service combined with tasty food will make for a truly enjoyable experience. Locally caught fish and standard family favourites feature on the traditional menu. The Peking Asian Street Food Menu provides an […]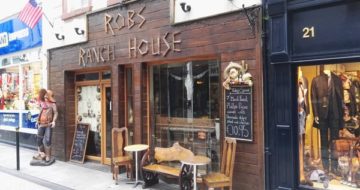 Rob's Ranch House Restaurant
Rob's Ranch House is located right in the heart of Wexford Town… so if your looking for somewhere to eat before you hit the town head on down to us!! Enjoy a laid back friendly atmosphere in our Western Cowboy Style Restaurant where we serve a wide range of dishes like Pastas, Steaks, Pizzas, Fajitas […]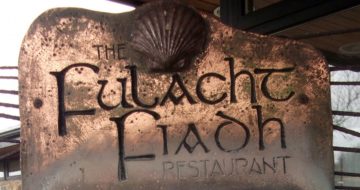 The Fulacht Fiadh Restaurant
 The Fulacht Fiadh Restaurant is a self-service restaurant nestled within the picturesque surrounds of The Irish National Heritage Park, This unique dining venue overlooks the Crannóg and lake with an outdoor seating area on the terrace.  Traditional home-cooked food is served throughout the day with early morning snacks and a full lunch menu with vegetarian options.  A children's menu […]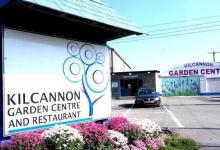 Kilcannon Garden Centre and Restaurant
Kilcannon Garden Centre and Restaurant Kilcannon Garden Centre stocks everything that you need to create a perfect designer garden all year around. We also have a wonderful restaurant on site for you to enjoy. Follow us on Facebook! Kilcannon Garden Centre and Restaurant also provides a few additional services: Horticultural Training | Plant […]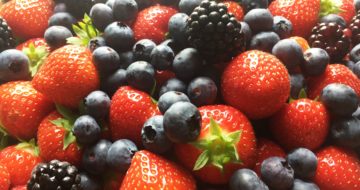 Greens Berry Farm Tinnock
At Greens Berry Farm you can find the tastiest fruit grown anywhere in Ireland. We sell directly to the public from our Farm Gate Stall during the months May to October. Strawberries, Raspberries, Blackberries, Gooseberries and New Potatoes. Picked today. Sold today. No transport, no refrigeration. Just fresh fruit straight from the plant. Green's Berry […]