Wexford Food and nightlife not to be missed
Wexford food and nightlife scene is as diverse as the landscape in which it lies, offering an extremely wide variety of choice in Irish specialities, hidden delights, and a taste of the unexpected.
County Wexford boasts a rich culinary heritage, hence being known as the Model county reflecting our superlative agricultural and food scene dating back thousands of years. Taste Wexford is the initiative to bring people on a journey of growing & making food through experiences, to build the community and develop Wexford as an immersive food destination
Stemming from this culture, County Wexford is home to some of the country's finest local, food and drink producers and businesses.
Such products can be found in the menus of our many restaurants, cafés and accommodation providers as well as on the shelves of the speciality grocers scattered across the county.
Or maybe you would prefer to visit the producers and farmers themselves at a food festival or one of the #TasteWexford food and drink trails or experiences.
Regardless of your dining preferences, the diverse food and drink scene is sure to leave you with a lasting impression and make you reimagine county Wexford as a food and drink destination.
For tea visit one of the many Cafés & Delis offering delicious treats around Gorey, New Ross, Enniscorthy or Wexford Town.
Wexford also offers a great variety of pubs and nightclubs to enjoy nightlife after a delicious dinner. Expect to find loads of live music, cherish crowds and lovely chats with locals. 
Come and enjoy Wexford Food and Nightlife
Visit Wexford
#bestforfun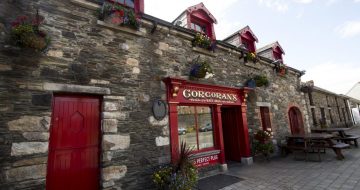 Corcorans of New Ross
Located in New Ross, County Wexford, Corcoran's is the type of pub where you go in a stranger and come out almost a 'local'. Such is the friendly atmosphere that you can have a chat at the bar or find a quiet corner to sip your pint and read a book. Situated in a medieval […]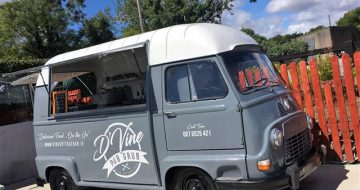 The Vine Cottage Bar
Vine Cottage Bar is a traditional Irish Pub that has been in the same family for over four generations. Soak up the atmosphere, relax and enjoy the hospitality of Vine Cottage Bar. Built on the sunny banks of Bannow Bay the pub also has a spacious beer garden with a dedicated enclosed child safe area. […]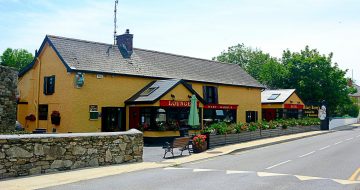 Mary Barry's Restaurant
Mary Barry's Bar, with their much-loved head chef Nicky Cullen, is renowned for its extensive menu and especially their selection of seafood landed locally in Kilmore Quay. The restaurant is large and spacious yet still retains a cosy rural atmosphere and outside there is a large children's area so adults can enjoy a digestif in […]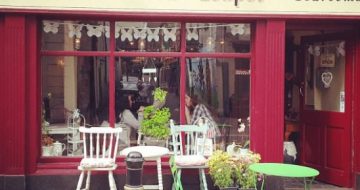 The Cracked Teapot
Tucked away on the winding and ancient medieval streets of New Ross, this is a hidden gem worth finding and only a short 3-minute stroll from the Quay, home to the Dunbrody Ship and the Ros Tapestry. The quirky decor of the Cracked Teapot plays homage to the tearooms of the past but the menu […]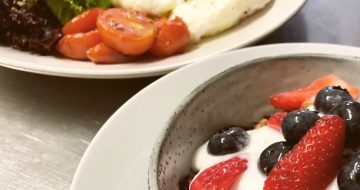 The Wilds
The Wilds is an award winning café, home & lifestyle store located in a landmark period building in the heritage town of Enniscorthy, Co. Wexford. Our breakfast and lunch menu focuses on local, organic and quality dishes with a wide selection to suit all tastes including coeliac, vegetarian and vegan and stock a selection of […]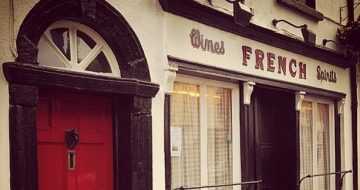 French's of Gorey Pub
FRENCH'S is one of the most beloved pubs in Gorey, Co. Wexford — a proper Irish pub that has stood in the town since around 1775. Despite renovations over the years, it has managed to retain its old-school charm. The result? One of the most charming pubs in the south-east. Like all the best drinking […]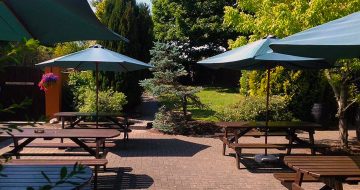 The Courtyard Ferns
Located in the historical village of Ferns in the heart of County Wexford and the sunny Southeast of Ireland – The Courtyard is your perfect choice for delicious food in relaxed and friendly surroundings. Open daily for breakfast, lunch and dinner. Our menu combines modern and classic influences offering the very best of fresh seasonal […]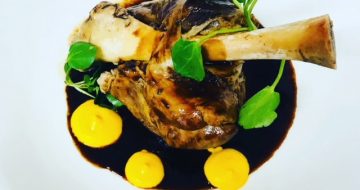 Table Forty One
Table Forty One is the newest addition to the Gorey restaurant scene. Owned and run by chef Andrew Duncan, Andrew strives to find the best local ingredients of the season and prepares them to the highest standards in a relaxed, approachable atmosphere- giving his guests a fine dining experience without the "fine dining" pretentiousness. Andrew […]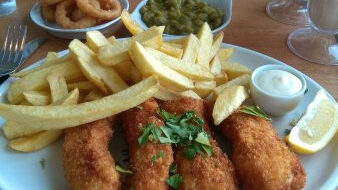 The Little Saltee Restaurant & Takeaway
Offering both takeaway and sit down food, we are situated in the heart of Kilmore Quay. Renowned for our freshly prepared fish and homemade chips, we only use the best quality locally sourced produce. Awarded as: BEST FISH & CHIPS – IRELAND YesChef Irish Takeaway Awards 2019 IRISH TAKEAWAY OF THE YEAR YesChef Irish Takeaway […]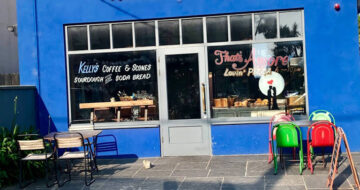 Kelly's Deli Rosslare
Situated in the village of Rosslare, this cosy Deli offers scones and other pastries & coffee,  as well as take-way pizzas and salads. The delicious lunch menu including Superfood Wrap, Salmon Roulade with Two Salads or the Soup of the day.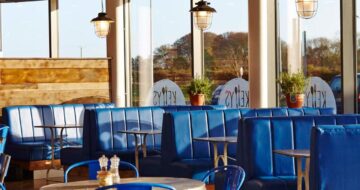 Kelly's Cafe
The café is located on the outskirts of Wexford town, approximately 10 min drive from the hotel and is one of Wexford's finest cafés. The café offers an array of homemade dishes, oven-baked pizzas, tasty salads using the finest local produce at affordable prices. This Wexford Café is very spacious with each corner cleverly designed […]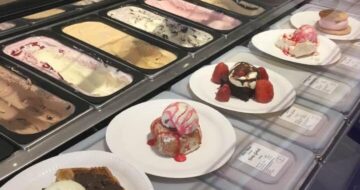 Lick'd Ice Cream Parlour
Kilmore Quay is home to Lick'd Ice Cream Parlour, Home-made Wexford Ice Cream with diary & gluten-free options. Award-winning flavours, the best Sundaes toppings and sauces galore!  In season, we serve ice creams with Wexford Strawberries, Sweet Treats… try our Belgian waffles!