Wexford's food and drink scene is as diverse as the landscape in which it lies; offering an extremely wide variety of choice in Irish specialties, hidden delights, and a taste of the unexpected. Wexford boasts a rich culinary heritage, hence being known as the Model county reflecting our superlative agricultural and food scene dating back thousands of years. Stemming from this culture, county Wexford is home to some of the country's finest local, food and drink producers and businesses. Such products can be found in the menus of our many restaurants, cafes and accommodation providers as well as on the shelves of the speciality grocers scattered across the county. Or maybe you would prefer to visit the producers and farmers themselves at a food festival or one of the #TasteWexford food and drink trails or experiences. Regardless of your dining preferences, the diverse food and drink scene is sure to leave you with a lasting impression and make you reimagine county Wexford as a food destination.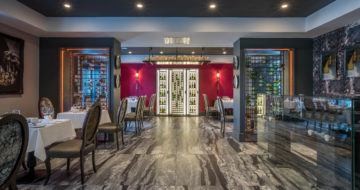 The Oyster Lane Restaurant at Talbot Hotel Wexford
Superb Food, Fine Wines and Superior Service! The award-winning Oyster Lane Restaurant offers guests an intimate dining experience for just €32 per person, with our four-course Table d'Hote Menu including tea or coffee. Our executive Head Chef Nigel Corbett, is renowned for creating imaginative and mouth-watering dishes – specialising in the best local produce and freshly caught […]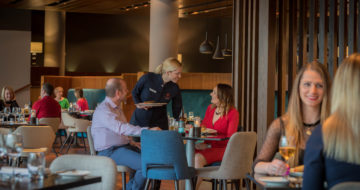 The Terrace Restaurant at Clayton Whites Hotel
The Terrace Restaurant at Clayton Whites Hotel in the heart of Wexford town is located on the ground floor overlooking the beautiful courtyard in the heart of Clayton Whites Hotel. Our Wexford restaurant is renowned for offering wonderful cuisine and a fine dining experience using the freshest locally sourced ingredients.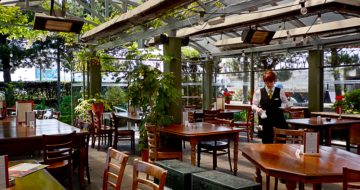 The River Bar & Restaurant at The Riverbank House Hotel
At the Riverbank House Hotel, our cuisine is very important to us.  To be the busy hub that we are for locals and guests from further afield we have to be passionate about our food.  Whether a casual diner in our River Bar & Restaurant overlooking the Slaney Estuary or attending a function in one […]
Patridges Bistro
Partridges Bistro is a quaint busy little bistro located in the centre of Gorey's Main Street. It is here you will find a gorgeous breakfast menu served from 9.00am – 11.30 pm with homemade pastries and scones also available. Our lunch menu is served from 12pm – 4.30pm where you will find delights such as […]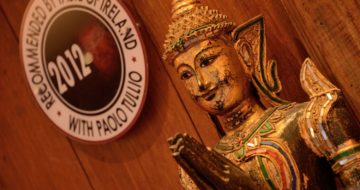 Chang Thai Restaurant at Treacys Hotel
Recommended by Taste of Ireland with Paolo Tullio as one of the Top Ethnic Restaurants in Ireland. Monthly Special:  Wed, Thur, Friday, Sunday – Three Course Meal plus Bottle of Wine for two people – €50. Indulge your every taste mood and desire. Our Thai Chef will whisk your taste buds to the Orient while dining in […]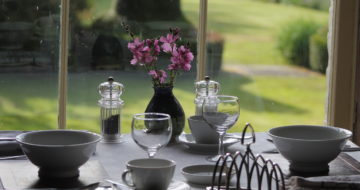 Dining at Kilmokea Country Manor & Gardens
Breakfast is served in our large conservatory overlooking the walled garden. Fresh fruit salad, organic yoghurt, hot breads and freshly pressed fruit juices adorn the table. Organic Eggs & Bacon & Sausage are cooked to order. Our a la carte lunch menu is served in the Conservatory from 12 noon to 3pm daily. Delicious fare […]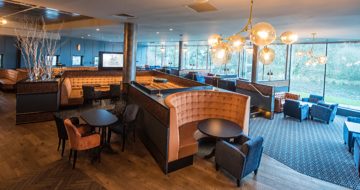 The Prom Bar at Riverside Park Hotel
Chill out over a drink at the Prom Bar located in the Riverside Park Hotel, one of the most popular bars in Wexford.  A relaxing bar with spectacular views overlooking the River Slaney with a large outdoor veranda for those sunny days. The modern decor and cosy seating means it is the perfect place to […]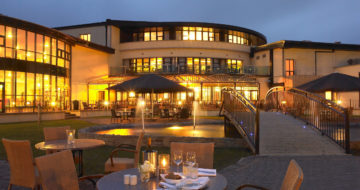 Farina Garden Restaurant – A taste of Italy at Amber Springs Hotel
You'll adore our new Italian restaurant "Farina". A beautifully designed garden restaurant with a wood fired oven imported from Naples. You will find Farina in the heart of the Amber Garden which is ideal for al fresco and terrace dining. Become absorbed in authentic Italian smells, sights, atmosphere when you walk in the doors and […]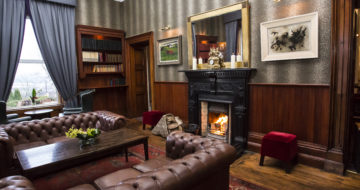 The Library Bar at Brandon House Hotel
The Library Bar has a popular lunchtime Carvery and extensive Bar Menu served nightly up tp 9pm. It is a relaxing environment to sit back and enjoy the special ambience of the Brandon House Hotel. Live Music every Friday and Saturday Night. Opening Times: Monday to Thursday, 10.30am to 11.30pm Friday & Saturday, 10.30am […]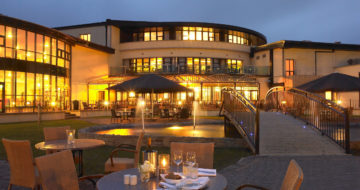 Dining at the Amber Springs Hotel
The Amber Springs Hotel Wexford has award-winning cuisine throughout its four restaurants in Gorey.  We can truly boast of bringing produce from Farm-to-Fork as much of our produce is nurtured naturally on the hotel's own Redmond Farm minutes away. Choose from our selection of restaurants if dining in Wexford. You can enjoy excellent succulent free […]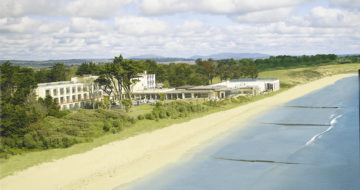 Beaches Restaurant at Kelly's Resort Hotel
The award-winning Beaches Restaurant is the main restaurant at Kelly's Resort Hotel, Wexford. The room is designed to retain a sense of traditional opulence with a fresh, almost gallery-esque approach – the home for some favourites from the hotel's famous art collection. This theme is carried throughout Beaches with the menu covers designed by William Crozier and […]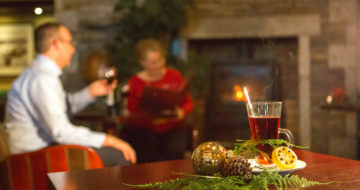 Dining at The Farmer's Kitchen Hotel
Be it for business or leisure, The Farmers Kitchen Hotel is renowned for its convenient location and friendly service. Our highly trained and helpful staff are on hand to ensure you experience the highest standard of hospitality Wexford has to offer. The Farmers Kitchen Hotel is contemporary in design but retains a traditional feel. We […]