Indulge in County Wexford's Food & Nightlife this Christmas
The food experience and nightlife in Wexford is as diverse as the landscape in which it lies, offering an extremely wide variety of choice in Irish specialties, hidden delights, and a taste of the unexpected. Wexford's food scene is suitable for families, couples, solo travellers, friends and more when you come on your winter escape this year. County Wexford boasts a rich culinary heritage, hence being known as the Model county reflecting our superlative agricultural and food scene dating back thousands of years. Taste Wexford is a sub-brand of Visit Wexford CLG which brings people on a journey of growing & making food through experiences, to build the community and develop Wexford as an immersive food destination.
Stemming from this culture, County Wexford is home to some of the country's finest local food and drink producers and businesses. Such products can be found in the menus of our many restaurants, cafés and accommodation providers as well as on the shelves of the speciality grocers scattered across the county. Or maybe you would prefer to visit the producers and farmers themselves at a food festival or one of the #TasteWexford food and drink trails or experiences. Regardless of your dining preferences, the diverse food and drink scene is sure to leave you with a lasting impression and make you reimagine county Wexford as a food and drink destination.
Savour the local food and experience the nightlife when you visit County Wexford this Christmas
Find your joy in Wexford.
Book your winter break at
 VisitWexford.ie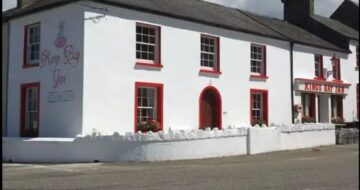 The Kings Bay Inn
The Kings Bay Inn situated just down the road from Ballyhack Castle and the Passage East Ferry is a popular stop for many arriving into Wexford from Waterford. This cosy traditional pub has been serving drinks here for generations and today is no different! With an extensive bar menu to choose from and lots of […]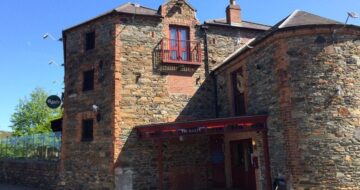 The Bailey Enniscorthy
Everyday our goal is to bring you great Irish food in a warm and relaxed setting, while receiving excellent service by our experienced and friendly staff. Recently under new management we are delighted to highlight our lunch and evening menus many of which are filled with locally sourced ingredients, speaking of be sure to try […]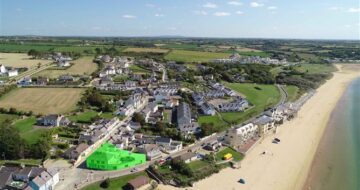 The Strand Bar & Grill
The Strand Bar and Grill sits overlooking the magnificent strand at Duncannon.  The Strand, Duncannon is a stylish gastro pub in the heart of the village with fantastic sea views of Duncannon Strand just 3 skips across the road! Offering you the best in fresh local seafood and classic pub dishes combined with carefully […]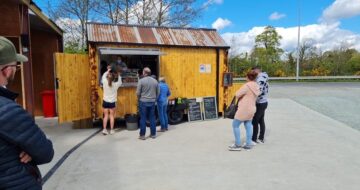 The Tin Roof
The Tin Roof has a relaxed outdoor atmosphere, with some covered seating too and a large green area spotted with picnic tables to enjoy the wonderful South East sunshine.  Serving coffee from The Old Barracks, Tipperary and delicious Gourmet Sausage rolls from The Pieman, Dublin. Freshly made grilled cheese sandwiches are also available daily, and […]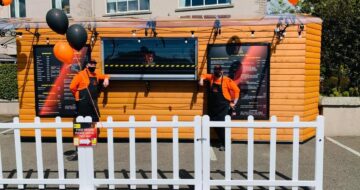 Box'd at the Riverbank House Hotel
Box'd at the Riverbank serving breakfast, toasties, burgers, pizza and dessert.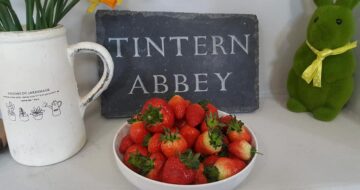 Tintern Abbey Tearooms
Housed in the stables of the former Abbey, Tintern Tearooms have a draw of their own!  Known locally for their delicious sweet treats and cakes they also have a wide selection of lunches and light meals available.   Using the abundant and very fresh array of organic fruit and vegetables delivered to their door from Colclough […]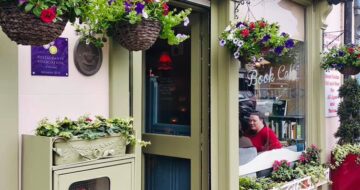 The Book Cafe & Bistro Gorey
The Book Cafe & Bistro is a unique place to eat or grab a cup of coffee in Gorey, Co Wexford. Surrounded with shelves full of books, you can grab a copy of your favourite writer and sit and enjoy coffee over a freshly prepared breakfast, lunch or dinner from our full bistro menu […]
Katie Daly's Bar & Restaurant
Whether it's a quick lunch, an evening meal, a few pints or even some live music you'll find it all at Katie Dalys. Situated on Gorey's Main Street it is a long time favorite of locals!  You can see all the great sporting events in the bar, while downstairs you'll find live music events throughout […]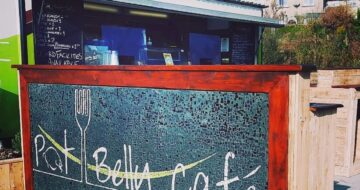 Pot Belly Cafe
Delicious take away food for the whole family, Burgers, Baps and Toasted Sandwiches, from Wexford Town's only permanently positioned Food Truck. Fast and convenient with loads of free parking, just call and collect, it's so easy.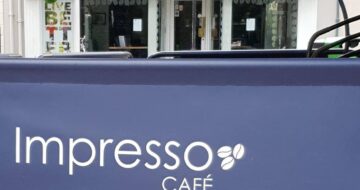 Impresso Cafe
Impresso Cafe is located in the corner of Slaney Place, Enniscorthy. We have seating up 25 people and offer a very popular takeaway service. Great food and a friendly atmosphere make Impresso the place to stop if you're feeling peckish or in need of a great coffee – sit back, relax and enjoy the friendly service.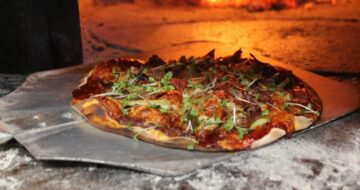 The Kitchen @ Gorey
The 'Kitchen @ Gorey' is an award winning restaurant based around a modern industrial style dining environment. With a focus on sourcing the highest quality local produce and using fresh natural and free range wherever possible. The heart of the modern European menu are angus burgers, glorified wood fired pizzas and gourmet pies complemented by […]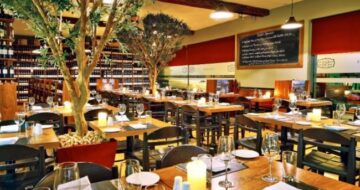 Greenacres
Green Acres is an exceptional and unique retail business over 3 floors in the heart of Wexford town. During your journey through the 1800's listed building, you will discover a retail store with deli, a bakery & a café as well as a restaurant and an art gallery. A visit to Green Acres transports you […]