Indulge in County Wexford's Food & Nightlife this Autumn
The food experience and nightlife in Wexford is as diverse as the landscape in which it lies, offering an extremely wide variety of choice in Irish specialties, hidden delights, and a taste of the unexpected. Wexford's food scene is suitable for families, couples, solo travellers, friends and more when you come on your autumn escape this year. County Wexford boasts a rich culinary heritage, hence being known as the Model county reflecting our superlative agricultural and food scene dating back thousands of years. Taste Wexford is a sub-brand of Visit Wexford CLG which brings people on a journey of growing & making food through experiences, to build the community and develop Wexford as an immersive food destination.
Stemming from this culture, County Wexford is home to some of the country's finest local food and drink producers and businesses. Such products can be found in the menus of our many restaurants, cafés and accommodation providers as well as on the shelves of the speciality grocers scattered across the county. Or maybe you would prefer to visit the producers and farmers themselves at a food festival or one of the #TasteWexford food and drink trails or experiences. Regardless of your dining preferences, the diverse food and drink scene is sure to leave you with a lasting impression and make you reimagine county Wexford as a food and drink destination.
Savour the local food and experience the nightlife when you visit County Wexford this autumn
Feel the spirit of Wexford.
Book your autumn escape at
 VisitWexford.ie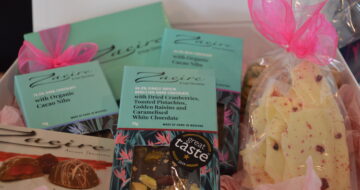 Zaeire Artisan Chocolates Shop
Zaeire Artisan Chocolates has opened the doors to their new store, stocking their award-winning chocolate and lots of local producers. Great coffee, local bakes, Wexford and Irish Produce from small artisan producers, art prints, the most gorgeous ceramics, candles, Yola sourdough and cinnamon buns & flowers grown in Killinick.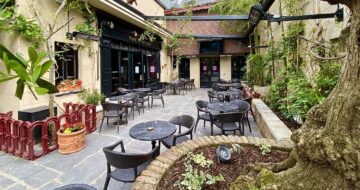 T. Morris Bar
T-Morris, Traditional Irish Pub, located in Monck St. in Wexford Town. Steeped in history, and very popular with the locals, the new owners lovingly restored the entire property and have created a new vibrant bar offering many options to its customers.  Whether it's a quiet drink or an executive meeting, the beautifully appointed Snug in […]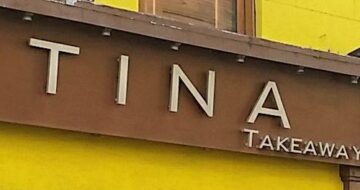 Atina Takeaway
Traditional Chip Shop Takeaway with an extensive Gluten Friendly Menu. Delivery and collection available.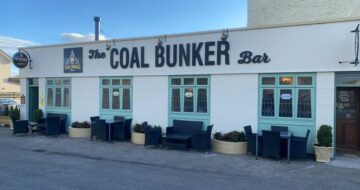 The Coal Bunker
The Coal Bunker is a local bar in Ballykelly, Wexford with bar food served all day, outside dining, an extensive beer, whiskey and gin menu and all the TVs and sports you could want.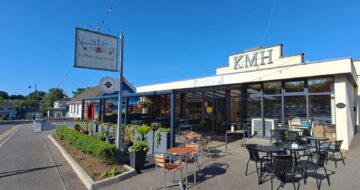 Kate's Coffee Shop & Deli
Set in the picturesque village of Kilmuckridge, Kate's Coffee Shop has grown it's reputation for hearty homemade meals. This busy cafe is focused on great quality and service with daily specials proving a highlight for many visitors to the area and locals.  Enjoy their delicious breakfast menu ranging from the Full Irish to healthier […]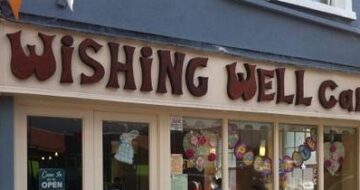 Wishing Well Café
Family run cafe situated in the heart of Ballygarrett village beside Cahore Point and Kilmuckridge. Serving breakfast, lunch, snacks, smoothies, ice cream and homemade desserts using locally sourced ingredients. Outdoor and indoor seating with plenty of parking.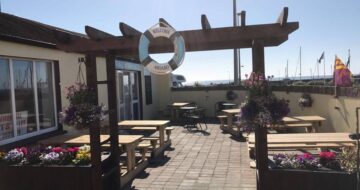 Cocoa's Coffee Shop and Kitchen
Cocoa's Coffee Shop and Kitchen is situated in the quaint seaside village of Kilmore Quay. We are proud to serve speciality coffee, homemade baked goods including freshly baked scones, indulgent brownies and much more. We have an extensive menu for both breakfast which is served until 12pm and lunch with vegetarian, vegan and gluten free […]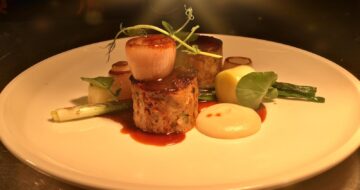 100° Restaurant
European French restaurant, great quality food and service in a relaxed setting. No. 1 rated on TripAdvisor.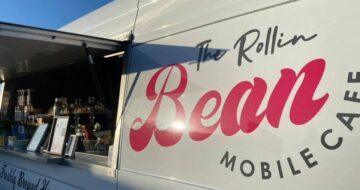 The Rollin Bean
We serve speciality coffee, freshly made belgium waffles , crepes & American style pancakes. Food to satisfy any sweet tooth!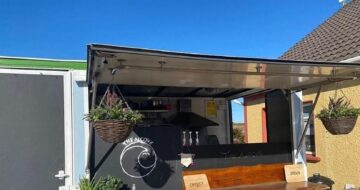 The Alcove
Coffee trailer serving Mccabes coffee, crepes and churros as well as some freshly baked goods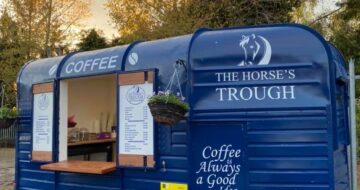 The Horse's Trough
We are a coffee trailer in Enniscorthy serving up the finest coffee around alongside a few goodies. Monday to Friday from 8am – 5pm Saturday from 9am – 4pm Sunday from 9.30am – 4pm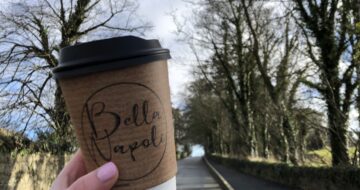 Bella Napoli
Bella Napoli, an Italian-inspired coffee and gelato bar, is in the heart of Kilmuckridge village, close to the beautiful Morriscastle beach. We proudly serve wexford's own, Scup Gelato and Nutorious Nutrition, along with independent Irish producers Belfast Coffee Roasters coffee and Firehouse Bakery bread & pastries. We have a full menu at the weekend including […]