Outdoor dining at food trucks and coffee stalls have become popular in recent months and there is no shortage of them on Wexford's food scene. We have compiled a list of restaurants, cafes, coffee stalls and other eateries around the county where you can dine outdoors or pop by for a coffee while you rediscover Wexford. And where better to dine outdoors than the Sunny South East! County Wexford receives more hours of sunshine on average than anywhere else in Ireland – ideal for dining outdoors.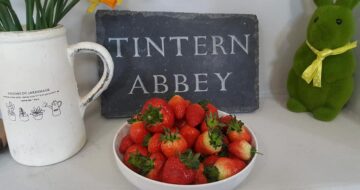 Tintern Abbey Tearooms
Housed in the stables of the former Abbey, Tintern Tearooms have a draw of their own!  Known locally for their delicious sweet treats and cakes they also have a wide selection of lunches and light meals available.   Using the abundant and very fresh array of organic fruit and vegetables delivered to their door from Colclough […]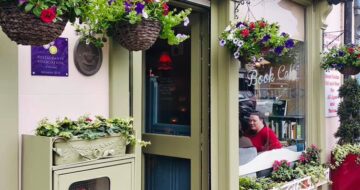 The Book Cafe & Bistro Gorey
The Book Cafe & Bistro is a unique place to eat or grab a cup of coffee in Gorey, Co Wexford. Surrounded with shelves full of books, you can grab a copy of your favourite writer and sit and enjoy coffee over a freshly prepared breakfast, lunch or dinner from our full bistro menu […]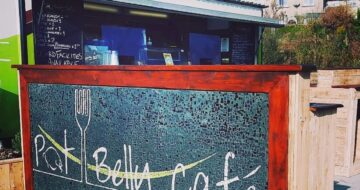 Pot Belly Cafe
Delicious take away food for the whole family, Burgers, Baps and Toasted Sandwiches, from Wexford Town's only permanently positioned Food Truck. Fast and convenient with loads of free parking, just call and collect, it's so easy.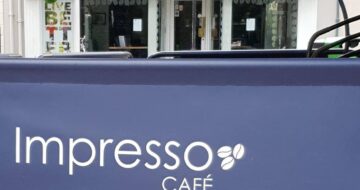 Impresso Cafe
Impresso Cafe is located in the corner of Slaney Place, Enniscorthy. We have seating up 25 people and offer a very popular takeaway service. Great food and a friendly atmosphere make Impresso the place to stop if you're feeling peckish or in need of a great coffee – sit back, relax and enjoy the friendly service.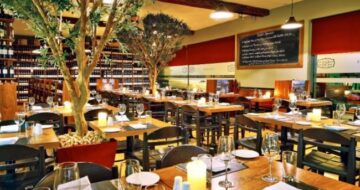 Greenacres
Green Acres is an exceptional and unique retail business over 3 floors in the heart of Wexford town. During your journey through the 1800's listed building, you will discover a retail store with deli, a bakery & a café as well as a restaurant and an art gallery. A visit to Green Acres transports you […]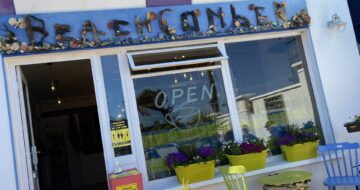 Rosslare Beachcomber
The Rosslare Beachcomber, located in the seaside village of Rosslare Strand, County Wexford in the Sunny South East of Ireland. Serving freshly roasted coffee, leaf teas, sweet and savoury treats, chocolates and much more.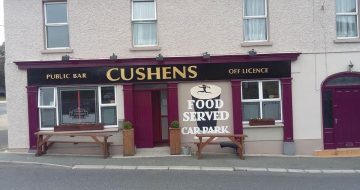 Cushens Bar & Lounge
Cushen's Bar is a simple, old-fashioned and unpretentious place that serves really great traditional food and the creamiest pints of Guinness that only an old bar can produce!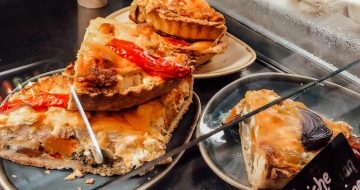 Sugar & Spice Cafe
Sugar and Spice (and all things nice) is situated in the heart of Bunclody. Warm and friendly staff provide high quality fresh foods sourced local to feed local. You will feel welcome whether from near or far. Sit and enjoy a delicious freshly ground coffee with freshly baked delights made on the premises. With our […]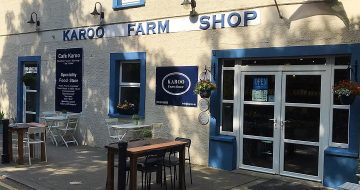 Karoo Cafe & Farm Shop
Karoo is a warm inviting place, away from all the frills and hype of "Run of the mill Eateries" that blends all that is good about South Africa and Killinick! At Karoo what you see is what you get. Big, bold coffees made with a unique blend of coffee beans. Generous portions of tasty sarnies […]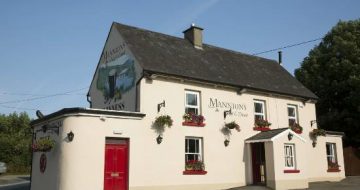 Mannion's Pub
Owned and operated by husband & wife team Emmet & Lisa Hall, Mannions is located on the edge of the busy town of New Ross. Mannions pub has firmly made its mark on the dining scene in the South East Head Chef Nigel Teague places a firm emphasis on using local, sustainable produce & organic […]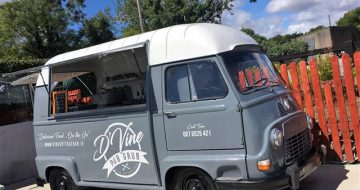 The Vine Cottage Bar
Vine Cottage Bar is a traditional Irish Pub that has been in the same family for over four generations. Soak up the atmosphere, relax and enjoy the hospitality of Vine Cottage Bar. Built on the sunny banks of Bannow Bay the pub also has a spacious beer garden with a dedicated enclosed child safe area. […]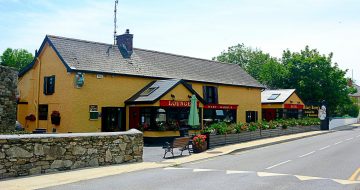 Mary Barry's Restaurant
Mary Barry's Bar, with their much-loved head chef Nicky Cullen, is renowned for its extensive menu and especially their selection of seafood landed locally in Kilmore Quay. The restaurant is large and spacious yet still retains a cosy rural atmosphere and outside there is a large children's area so adults can enjoy a digestif in […]