Outdoor dining at food trucks and coffee stalls have become popular in recent months and there is no shortage of them on Wexford's food scene. We have compiled a list of restaurants, cafes, coffee stalls and other eateries around the county where you can dine outdoors or pop by for a coffee while you rediscover Wexford. And where better to dine outdoors than the Sunny South East! County Wexford receives more hours of sunshine on average than anywhere else in Ireland – ideal for dining outdoors.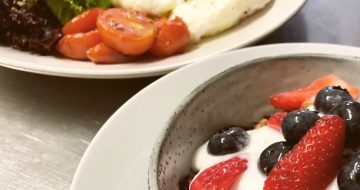 The Wilds
The Wilds is an award winning café, home & lifestyle store located in a landmark period building in the heritage town of Enniscorthy, Co. Wexford. Our breakfast and lunch menu focuses on local, organic and quality dishes with a wide selection to suit all tastes including coeliac, vegetarian and vegan and stock a selection of […]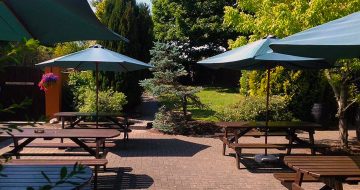 The Courtyard Ferns
Located in the historical village of Ferns in the heart of County Wexford and the sunny Southeast of Ireland – The Courtyard is your perfect choice for delicious food in relaxed and friendly surroundings. Open daily for breakfast, lunch and dinner. Our menu combines modern and classic influences offering the very best of fresh seasonal […]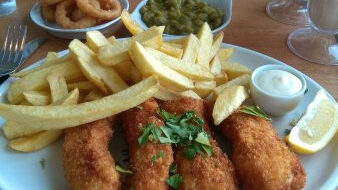 The Little Saltee Restaurant & Takeaway
Offering both takeaway and sit down food, we are situated in the heart of Kilmore Quay. Renowned for our freshly prepared fish and homemade chips, we only use the best quality locally sourced produce. Awarded as: BEST FISH & CHIPS – IRELAND YesChef Irish Takeaway Awards 2019 IRISH TAKEAWAY OF THE YEAR YesChef Irish Takeaway […]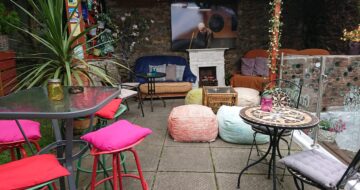 William Gaynor & Sons Ltd. Bar
Friendly, family-run bar, lounge and beer garden. The Orchard Beer Garden is the largest authentic beer garden in Wexford. Off-Licence is also available, offering Spirits, Beers, Ciders and Wines.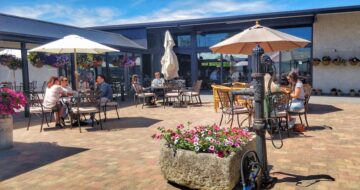 The Village at Wheelocks
The Wheelocks have been growing fruit at the family farm since the 1950s. Now we are delighted to welcome you to our farm to experience the Village at Wheelocks! Our newly developed 17-acre site is in a beautiful rural setting just outside Enniscorthy and easily accessed from the M11 motorway between Dublin and Wexford. […]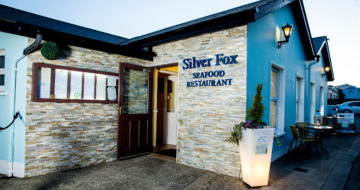 The Silver Fox Seafood Restaurant
The Silver Fox Seafood Restaurant established in 1991 has built up an enviable reputation for the quality of their culinary delights and hospitality. Nestled in the picturesque seaside fishing village of Kilmore Quay, the Silver Fox was originally a sandstone beach stone cottage. The restaurant retains part of the original building, in a space now […]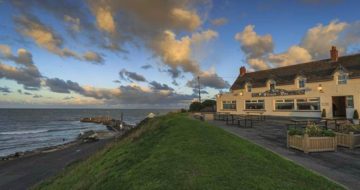 The Strand Cahore
The Strand Cahore is in a unique position overlooking the safe swimming beach and pier at Cahore Point with sweeping views over the sea to Wicklow Head. Our passion for food is translated in our menu, focusing on freshness, flavours and colours. We are a young, family run business and our ethos is simple, traditional, […]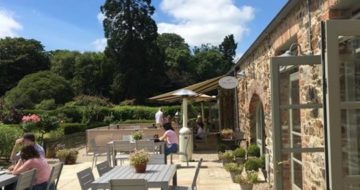 The Duck Terrace Restaurant at Marlfield House
The Duck Restaurant has restored courtyard buildings including a coach house, potting shed and gardener's tool shed situated on the grounds of Marlfield House. The restaurant is located in a long stone building with French doors opening onto a sandstone terrace overlooking the kitchen garden filled with vegetables, soft fruits, a plethora of herbs and […]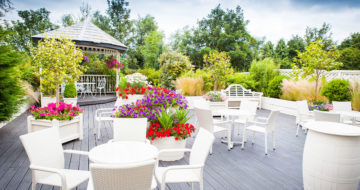 Ivy Bar and Cafe at Ashdown Park Hotel
The Ivy Bar & Cafe serves up a delicious breakfast, lunch, carvery and bar food menu in the luxurious surroundings of the Ashdown Park Hotel Gorey Wexford.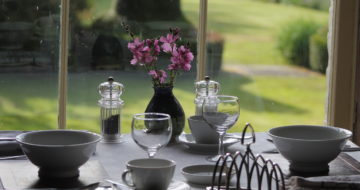 Dining at Kilmokea Country Manor & Gardens
Breakfast is served in our large conservatory overlooking the walled garden. Fresh fruit salad, organic yoghurt, hot bread and freshly pressed fruit juices adorn the table. Organic Eggs & Bacon & Sausage are cooked to order. Guests place their order the evening before for a time of their choice between 8.30am and 10am. Our a […]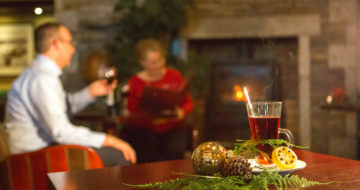 Dining at The Farmer's Kitchen Hotel
Be it for business or leisure, The Farmers Kitchen Hotel is renowned for its convenient location and friendly service. Our highly trained and helpful staff are on hand to ensure you experience the highest standard of hospitality Wexford has to offer. The Farmers Kitchen Hotel is contemporary in design but retains a traditional feel. We […]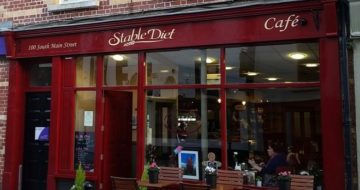 Stable Diet Café
Stable Diet Café opened its door for business in August 2007. Located at what would be regarded as the quiet end of Wexford's Main Street, this expansion into retail is proving a big success with our customers, both new and old. True to our ethos to provide excellent quality food products based on our philosophy […]