Wexford Tourist Attractions
County Wexford is home to some of the top points of interest in Ireland.
Begin an unforgettable journey through Ireland's past with a visit to some of the top Wexford tourist attractions. Vividly discover the 1798 Rebellion, immerse yourself in the stories of the Great Irish Famine, step into Ireland's most haunted house and visit one of the oldest operational lighthouses in the world.
With something for everyone to enjoy, don't miss out on experiencing the best places to visit in Wexford and explore the tourist attractions Wexford has to offer.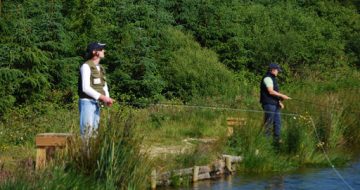 Loch Mahon Fishing Lake
Lochmahon comprises three spring-fed lakes stocked with Trout, Carp, Roach, Rudd, and Tench. Our facilities include a dedicated fly lake, specimen carp lake (up to 25Ib), and course/match lake. Private free parking, rod hire, toilets, fly fishing lessons, outdoor lawn, picnic/bbq area, overnight fishing by arrangement. Our tackle shop is stocked with leading brands, Fox, […]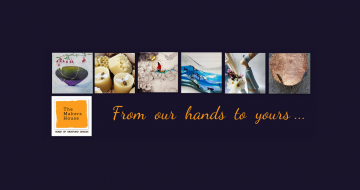 The Makers House Wexford
We have a Main Street entrance as well as a Mallin Street entrance which is also wheelchair and mobility-friendly! The Makers House is a creative venture set in the heart of Wexford town. Bringing together some of the finest Designer Makers from the county we exhibit and sell contemporary Irish art, craft and design […]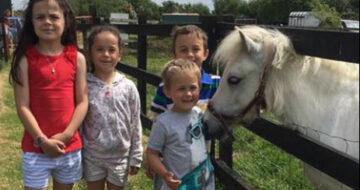 Shrule Pet Farm
About Shrule Pet Farm Wexford  Come explore our family-run Pet Farm, nestled in the dunes between Ballygarret and Kilmuckridge. You'll find all the usual suspects, clucking hens, oinking pigs and fluffy hampsters alongside sheep, goats, alpacas and horses! Your welcome to enjoy a picnic on site and explore our small woodlands afterwards.  On […]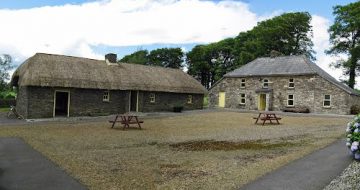 Fr Murphy 1798 Centre
This family-friendly environment is a haven of peace in a rural setting with something available for all age groups. The Centre spans a 250-year period embracing both the historical and rural aspects of the area. Fr. John Murphy was the Curate at Boolavogue from 1785 to 1798. He lived with the Donoghue family in the […]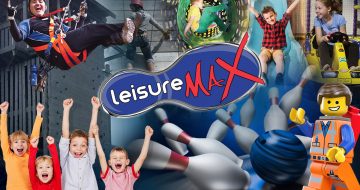 Leisure Max
We are a Unique Family entertainment Centre full of fun and excitement with so many hidden gems, with up to 24 activities for you to choose from. Check out our new out door All Aboard and our New Laser tag course with goggle soccer and escape rooms are you up for challenge? We […]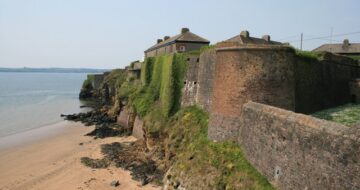 Duncannon Fort
Duncannon fort is a great example of a bastion or star shaped fort. Built in the Elizabethan period the layers of over 450 year history are mind blowing. Great family day out.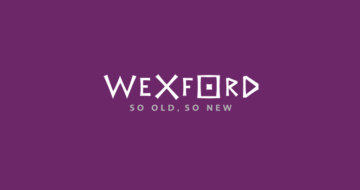 Enniscorthy Promenade Playground Wexford
About Enniscorthy Promenade Playground Enniscorthy Promenade Playground includes a central play unit with the Play-Odyssey Senior Tower with "Gun Powder Store" at top level, 2 tunnel double poly slides and many other fun features which offer children plenty of play value.  Specialist sensory and special needs equipment are also included, including eco-tube chimes, […]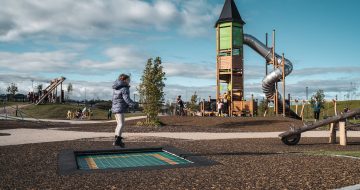 The Min Ryan Park and Playground
A new Playground in Wexford Town The new Min Ryan public park and playground, opened in June 2020 in Wexford Town, provides high quality and attractive open public space which is accessible to all. Situated next to the new Loreto Secondary School the park will boast an array of attractive features, including a playground, picnic […]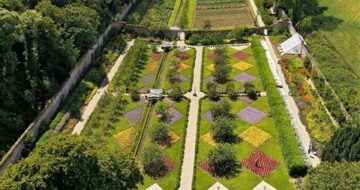 Colclough Walled Garden
Restored to its former glory, this enchanting Georgian Walled Garden with curved corners was built by the Colclough family in the early 19th Century. Set on 2.5 acres, the ornamental and kitchen gardens are separated by a brick wall with distinctive intra mural structures. A river, crossed by five bridges, flows through the length of […]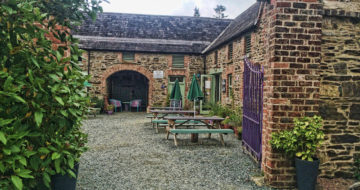 Wexford Lavender Farm
Irelands only dedicated Lavender Farm, we have 5 acres of lavender set out in two fields. A café, giftshop, plant sales (summer) playground and maze, woodland walks, animals, quad train ride for children, craft room (summer months).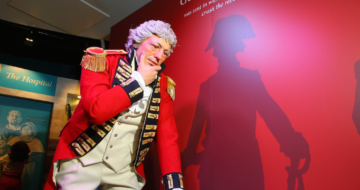 The National 1798 Rebellion Centre
Fanned by flames of Revolution in America and France, the events of 1798 in Ireland are etched forever on Irish history. Vividly re-told in an exciting interpretation of events the "Rebellion Experience" at The National 1798 Rebellion Centre is not to be missed. On your visit, you will meet the key figures of the Rebellion, […]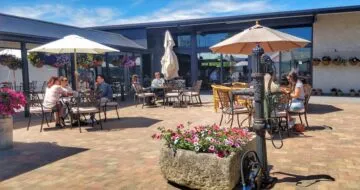 The Village at Wheelocks
The Wheelocks have been growing fruit at the family farm since the 1950s. Now we are delighted to welcome you to our farm to experience the Village at Wheelocks! Our newly developed 17-acre site is in a beautiful rural setting just outside Enniscorthy and easily accessed from the M11 motorway between Dublin and Wexford. […]