Visit Wexford introduces a series of guest blogs featuring members of the tourism and hospitality industry in Wexford and local bloggers. They will be sharing their insider knowledge on a variety of topics to help you plan your visit to Wexford. This week, our guest blog series continues with Michael and Leona Hennessy from The Struggle Is Wheel! Read on to find out all about their favourite wheelchair-friendly locations in County Wexford and their top tips for visiting each location.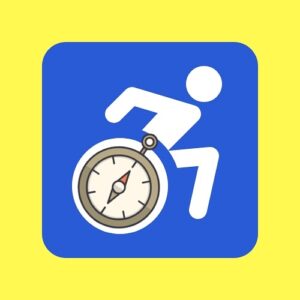 'The Struggle is Wheel' is the creation of husband & wife team Michael and Leona Hennessy, who together document wheelchair accessibility within Ireland's tourism industry with a focus on the great outdoors. All their posts are from the perspective of a manual wheelchair user with a spinal cord injury.
With rows of blue badge parking & a fully accessible visitor centre, Johnstown Castle gave us a great first impression on arrival. Both the surrounding estate & the walled garden are accessible with suitable trail terrain. The agricultural museum exhibit is also accessible and a lift has been installed in the castle.
Tip: Wheelchair accessible outdoor toilets can also be found outside the grounds beside the castle.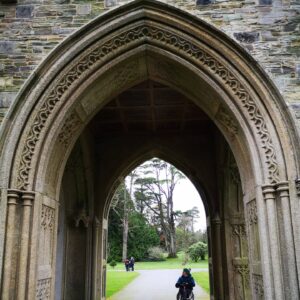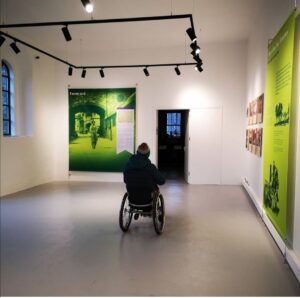 Explore Ireland's largest arboretum with accessible parking, toilet & off-road trails leading into woodlands & vast plant collections from around the world. For gradual gradients, we use our clip-on motor & attach to the wheelchair. Accessible parking can also be found at the summit of Sliabh Coillte which has stunning panoramic views of Wexford and surrounding counties.
Tip: All persons with disabilities & their accompanying carers will with effect from May 2018 be admitted free of charge to any OPW managed heritage site where admission applies.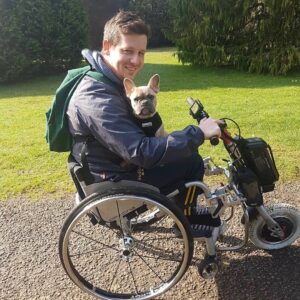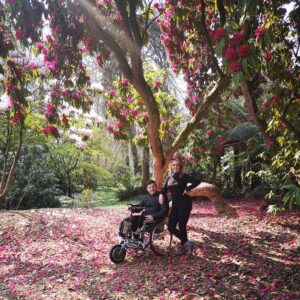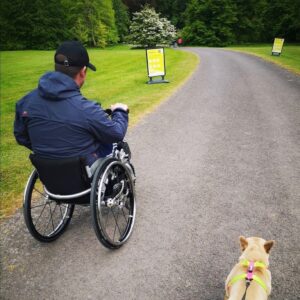 While we're waiting to see a roll-out of access mats & boardwalks along our coastline to help wheelchair users experience beach days like everyone else, Duncannon beach is our favourite for access. During non-peak times, we drive onto the beach & make use of the compact sand with our clip-on wheelchair motor. Refurbished wheelchair-accessible toilets are located at the lifeguard hut beside an accessible parking bay.
Tip: Contact Wexford County Council for beach wheelchair bookings.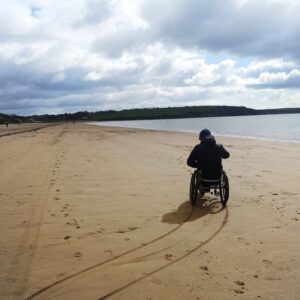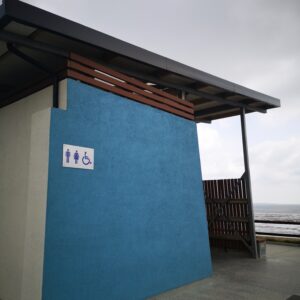 Only recently has this scenic high altitude spot become accessible, with a new row of fully wheelchair accessible parking bays, wide stile trail entrances and map signage at accessible heights.
Tip: Invest in a clip-on motor if you would like to explore more trails around Forth Mountain & bring your camera for those lake views.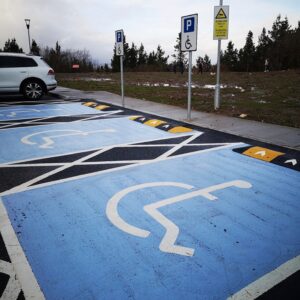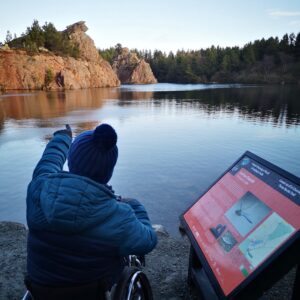 Accessibility works are ongoing at Tintern woods with a recent installation of wheelchair accessible picnic tables, bridges & designated parking at the upper car park.
Tip: Bring a picnic with you and enjoy the river view beside Tintern Abbey at the lower car park.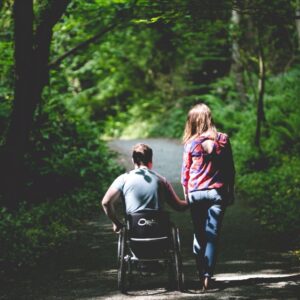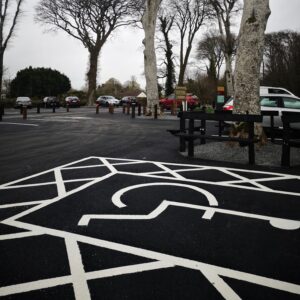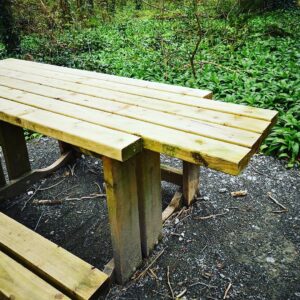 Fethard Castle Trail
Less than 2km long, this new trail may be short but has all the features of an accessible trail. Entrance wide enough for electric wheelchairs, no deep, loose gravel and a step-free bridge.
Tip: Dog waste bin available at the start of the woodland section of trial so bring a bag and your pet. Parking available opposite the castle ruins or on the main street.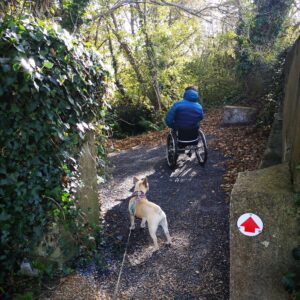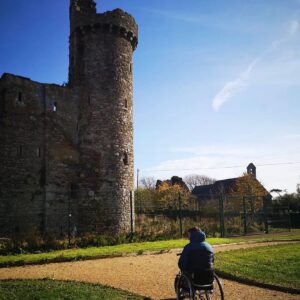 For further details about these trails listed above & more, you can follow 'The Struggle is Wheel' on Instagram & Twitter.
_____________________________________________________
Thank you to Michael and Leona from The Struggle Is Wheel for taking part in our guest blog series and for providing useful insider tips on accessible, wheelchair-friendly trails and attractions in County Wexford! Make sure to follow them on their social media channels above for more tips. Click here to read their feature in The Irish Examiner which includes even more information on accessible locations in Wexford.
Plan your adventure at VisitWexford.ie.