Things to Do in Wexford
Wexford being in the top 3 places to visit for a staycation is not surprising. Find below only an example of what to do while visiting Wexford.
Explore one of many beaches along our 250 km coastline for a day out with the children or to find the best spots for water activities like surfing, kitesurfing or kayaking. Discover the six Blue Flag and more than ten Green Coast awarded beaches. 
Take a peaceful walk around one of Wexford's many beautiful gardens, splendid all year long. More than 10 fabulous gardens surrounding castles and Victorian houses are a must in your visit.
Enjoy one of the many festivals that take place in County Wexford. Music festivals like the world-known Opera Festival or the Spiegel tent Festival, as well as literary festivals like Write by the Sea or Art in the Open to name a few.
Discover the top attractions, opening times and useful information before your visit
Stay tuned and don't miss what's happening during your stay. 
Check out the Stay section as well to find the perfect accommodation for your needs.
What are you waiting for?
Visit Wexford
#BestfForFun #BestForSun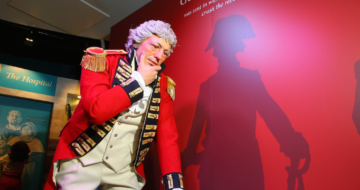 The National 1798 Rebellion Centre
Fanned by flames of Revolution in America and France, the events of 1798 in Ireland are etched forever on Irish history. Vividly re-told in an exciting interpretation of events the "Rebellion Experience" at The National 1798 Rebellion Centre is not to be missed. On your visit, you will meet the key figures of the Rebellion, […]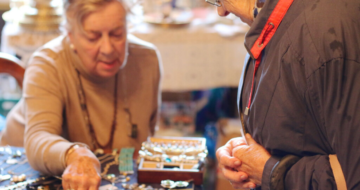 Antique & Craft Fair
ANTIQUE & CRAFT FAIR – Sunday 20th of September  One of Ireland's most popular antique and craft fair events is back! The house is open to the public showcasing some beautiful wares with more spectacular finds on the lawn.  All crafts and antique dealers are welcome to apply.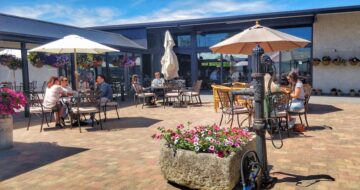 The Village at Wheelocks
The Wheelocks have been growing fruit at the family farm since the 1950s. Now we are delighted to welcome you to our farm to experience the Village at Wheelocks! Our newly developed 17-acre site is in a beautiful rural setting just outside Enniscorthy and easily accessed from the M11 motorway between Dublin and Wexford. […]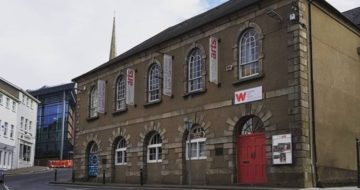 Wexford Arts Centre
Wexford Arts Centre based in the historic Cornmarket building was established in 1974, and we are very proud to be the oldest regional arts centre in Ireland. We have been providing art and entertainment for native and visitor alike ever since. We are thankful to all our supporters including main funding from Arts Council Ireland, Wexford County Council, Pobal and Wexford Local Development.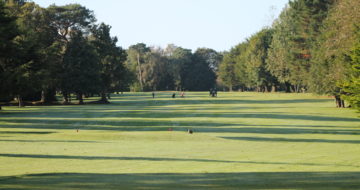 Enniscorthy Golf Club
Enniscorthy Golf Club is rich in history since opening in 1907. Set at the foothills of the Blackstairs Mountains this beautiful and scenic golf course will transport you to a nature-filled tranquil setting as soon as you drive through the gates. With its tree lined fairways and vibrant wildlife, there isn't a better place to […]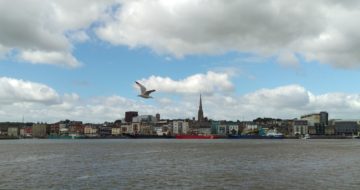 The South Wexford Coastal Tour
This is a full day guided tour of The Hook Peninsula, incorporating four stops along the way. May 1st-Aug 31st : The Hook Lighthouse, Tintern Abbey (lunch stop), Bannow Bay & The Irish National Heritage Park. Sept 1st-April 30th : The Irish National Heritage Park, Bannow Bay, The Hook Lighthouse (lunch stop) & The Kennedy […]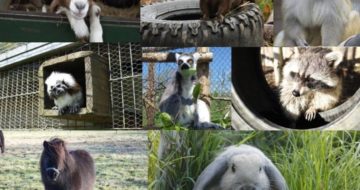 Secret Valley Wildlife Park
Secret Valley Wildlife Park & Zoo is fourteen acres of fun for all the family and the only fully licensed zoo in the southeast of Ireland. We have a full daily timetable of fun activities to keep everyone entertained from bottle feeding our kid goats, to holding guinea pigs, insects and lizards. The children can […]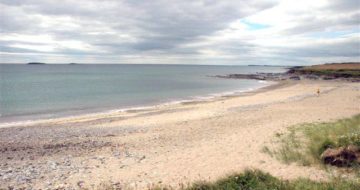 Cullenstown Strand
Recently awarded the Green Coast Award, which is given to beaches which may be less developed and less populated than Blue Flag beaches but which nevertheless have excellent water quality. Cullenstown Strand is one of Wexford's many award winning beaches located on the East Coast near the small village of Cullenstown. The beach is a short […]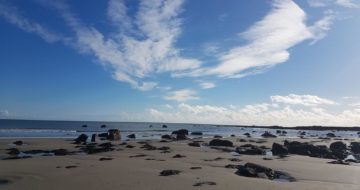 Carne Beach
This stunning beach is open to visit all year round and is easily accessible for all with disabled parking, disability toilet and a flat, concrete ramp to the beach. Carne Pier also makes for a fabulous viewing point from the harbour. Carne beach was awarded their Blue Flag. The Blue Flag Award is presented to beaches and […]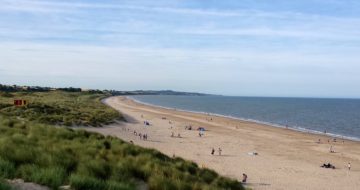 Ballinesker Beach
Ballinesker is the beach where Steven Spielberg shot the film "Saving Private Ryan" in 1997 and is covered in soft, wind blown sand. This beautiful and accessible beach is the perfect spot for bird watching, as it it close by to Wexford Wildfowl Reserve, and also for collecting stunning sea shells. The beach boasts a […]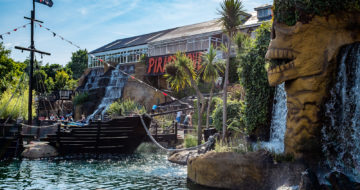 Pirates Cove
Pirates Cove is a family run attraction in Courtown Harbour. At Pirates Cove they work hard to make sure that you get the best family day out in the South East of Ireland. They are open 7 days a week all year round and cater for Kids Birthday Parties and they also welcome group bookings. […]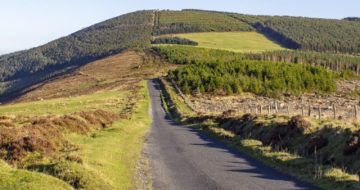 Wexford Cycling Trail
County Wexford is full of breathtaking coastlines, stunning countryside and historic sites that are ideal for cycling no matter what your level. The Eurovelo Cycling Route through South County Wexford is a gentle scenic route suitable for any level that takes you along some of the County's lesser known highways and byways from Rosslare Harbour […]