Things to Do in Wexford this Summer
Wexford is one of Ireland's top 3 places that visitors to the Emerald Isle most often take a summer holiday in. Explore the fantastic things you can get up to when you visit our corner of Ireland's Ancient East as you #KeepDiscovering Ireland this summer:
- Explore one of many beaches along our 250km coastline for a day out with the kids or to find the best spots for adventurous water activities like surfing, kitesurfing or kayaking. Are you brave enough? Discover the six Blue Flag and more than ten Green Coast awarded beaches. Be safe and have fun in the water this summer.
- Take a peaceful walk around one of Wexford's many beautiful gardens, perfect all year round. With more than 10 fabulous gardens surrounding castles and Victorian houses, they are a must to any visit with your other half to County Wexford this summer.
- Enjoy some of the many festivals, events and experiences that take place across County Wexford during the summer months. With live music events hosted by Lantern Presents and Crown Bar Love, to family, comedy, crafting and workshop events taking place in Wexford Arts Centre and Wells House or Jazz at Johnstown Castle to name a few this summer.
- Discover our top attractions, opening times and useful information before your visit. Stay tuned and don't miss what's happening during your stay at VisitWexford.ie
Check out our stay section on VisitWexford.ie to find the perfect accommodation for your time in County Wexford during the summer months!
So, what are you waiting for?
This is the place for making Wexford Memories
#ThisIsThePlace #WexfordMemories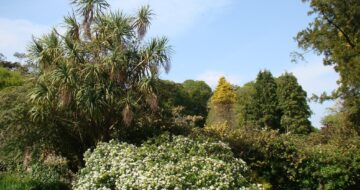 Monksgrange Gardens
Monksgrange Garden & Norman Gallery has extensive gardens with views to Mount Leinster. A walk around some of the bucolic beds and borders is a must! Supplanting the original 18th century garden, the current layout was completed in the 1920's. A folly castle built in 1822 adds an air of history to its surrounding garden. […]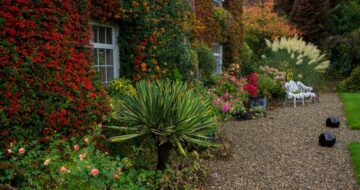 Coolaught Garden
Coolaught Gardens is a family run business which opened in the year 2000. The gardens comprise of 2.5 acres, surrounding a beautiful old farmhouse, with many different areas within the garden showing both use of plants and ideas. The front garden is in keeping with the old farmhouse, pergola draped with highly scented roses and […]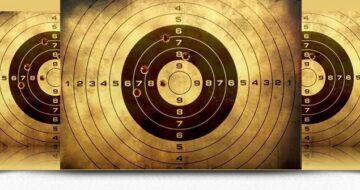 Gorey Pistol & Rifle Indoor Range
We operate Ireland's premier Indoor Shooting Range, where you can safely shoot .22lr rifles & pistols under full supervision from our safety officers. The Range is open to the public (over 14's only) Bookings must all be made in advance by calling 0868282700 to make an appointment. Members or non members are welcome and full […]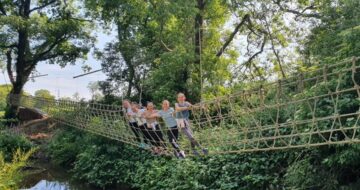 The Stables Gorey
Looking for fun things to do in Wexford with kids? At the Stables, we believe in kids having fun, being active and embracing the outdoors.  Our active kids classes give your child a chance to experience a wide range of fun, fitness related activities to help with their co-ordination, flexibility, agility, strength, speed and […]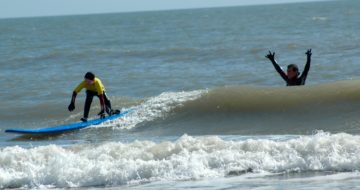 Outdoor Activities Wexford | Adventure Trail
The Wexford Adventure Trail brings together the best adventures and outdoor activities available in Wexford! Imagine Kayaking in the open sea or on the river Slaney, quad-biking through the countryside, or challenging yourself to Climb the High Ropes or Learn to Surf on one of Wexford's many beaches. And of course, the open farms […]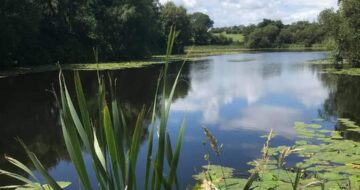 Talbot Lake and Nature Walk
Talbot Lake and Nature Walk is an attraction in Blackwater. Set on the grounds of a sprawling Georgian estate, our amenities include a 1.5 km lakeside nature walk around our man-made lake with breathtaking scenery. We also have a playground and lots of fun areas for kids, picnic areas, and a Coffee Kiosk. We also […]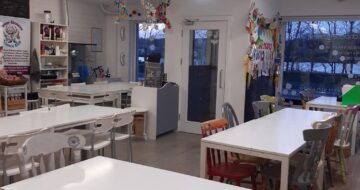 Craft Central
Drop-in Arts & Crafts activities for all the family AND you can build your own bear. Most painted items can be brought home the same day! Prices range from €10-€25. Takeaway kits can be put together to make at home & we carry a nice selection of arty gift ideas too. No need to book […]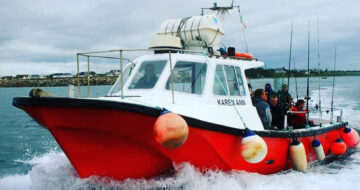 Sightseeing and Fishing Trips from Kilmore Quay
Our charter vessel 'Karen Ann' operates out of Kilmore Quay, Co. Wexford. "Karen Ann" is Department of Marine licensed and insured for 12 passengers, with an operational area of 20 miles from Kilmore Quay. The vessel is fully licensed for 12 passengers we will carry 6 with COVID-19 restrictions in place. We comply with all […]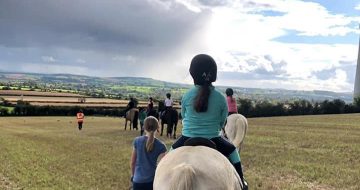 Horse Riding Lessons Wexford
About Anvil Lodge Riding School  Established in 2005, Anvil Lodge Riding School is a small family run riding school located in the heart of Ballindaggin, just 7 short miles from Enniscorthy town and Bunclody. The school offers small group lessons, as well as hacking across County Wexford's beautiful countryside. These breathtaking hacks take place […]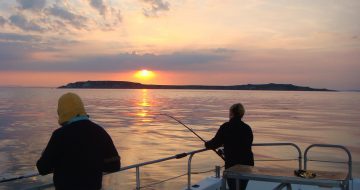 Kilmore Angling
Take to the seas with Kilmore Angling! Join Eamonn and the crew for Wreck, Reef & Deep Sea, Up-tiding, Tope & Bass Fishing or simply book a daytime or evening cruise along one of Irelands most scenic coastal regions and the Saltee Islands. Head over to our website for more details.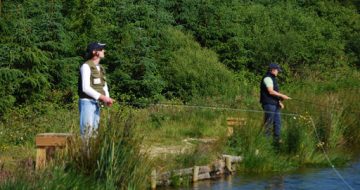 Loch Mahon Fishing Lake
Lochmahon comprises three spring-fed lakes stocked with Trout, Carp, Roach, Rudd, and Tench. Our facilities include a dedicated fly lake, specimen carp lake (up to 25Ib), and course/match lake. Private free parking, rod hire, toilets, fly fishing lessons, outdoor lawn, picnic/bbq area, overnight fishing by arrangement. Our tackle shop is stocked with leading brands, Fox, […]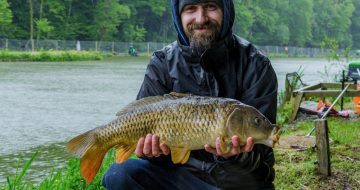 Oaklands Fishing Lake
Oaklands Lake is a magnificent 4.5 acre man-made coarse angling lake situated just outside the town of New Ross and surrounded by the lush greenery of Kelly's Wood. We have everything you need on-site and packages that include accommodation available too. All are welcome, it is a fishing paradise for coarse angling and offers a […]