Things to Do in Wexford
Below find categories for all the top things to do in Wexford. From surfing on one of many beaches along our 275km coastline, to a peaceful walk around one of Wexford's many beautiful gardens, there is something to suit everyone's tastes.
If you want to know what to do in Wexford during your visit, this is the best place for you to start.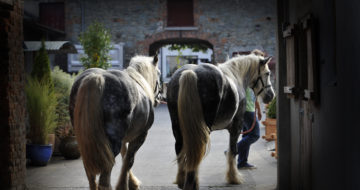 Ballycross Apple Farm
Ballycross Apple Farm – The Perfect Family Day Out Ballycross Apple Farm, situated just outside Wexford in Bridgetown, is the perfect destination for a fun family day out. Home to the award winning Ballycross Apple Juice, this REAL working apple farm is bursting with activities for big and small kids alike. Kids will get the […]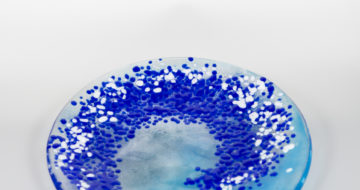 Blue Egg Gallery
The Blue Egg Gallery, in the centre of Wexford town, exhibits and sells contemporary craft work by Irish and international makers. Here, the owner, Mary Gallagher, organises four or five group exhibitions annually where she brings together work by artists working in clay, glass, textiles, wood, willow and metal. In addition the gallery stocks an […]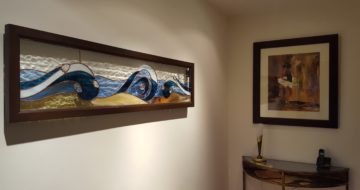 Bianca Divito Glass Artist
A beautiful collection of handcrafted "Forever" glass and crystal gifts created by RHS Chelsea, award winning artist, Bianca Divito, are available for her charming studio at The Old Schoolhouse in Coolgreaney. Bianca welcomes special glass commissions for a variety of architectural and domestic settings and offers occasional stained glass courses to glass enthusiasts from her professional […]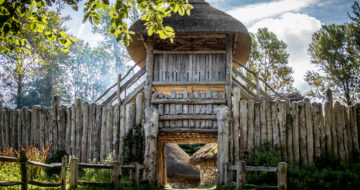 Ringfort Stayover at Irish National Heritage Park
The Irish National Heritage Park is delighted to offer you a unique opportunity to stay in a perfect replica of a Viking House.  This experience is particularly suited to families and individuals looking for something completely different, whether these are domestic visitors or overseas visitors, perhaps travelling by ferry, who could top off their holiday in […]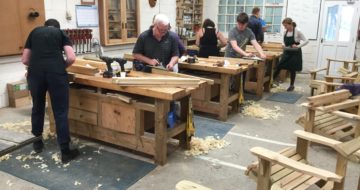 Bevel Woodworking School
Bevel Woodworking School offers a range of 1 and 2 day courses, from making your own Adirondack chair to carving a woodspirit. We host the courses at Bevel Furniture Workshops where your own bench, tools and timber are all supplied.  All courses are explained in a step by step process by the tutor Tommy and […]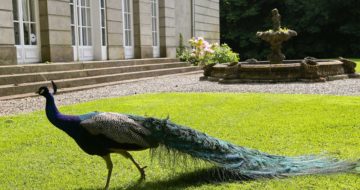 Marlfield House & Garden
Surrounding a beautiful regency period house, these gardens and grounds extend to 36 acres. Set amongst woodlands, meandering paths cross an extensive kitchen garden of herbs, vegetables and fruits, with borders of shrubs and herbaceous perennials leading to the lawns and formal gardens.  The lake and wildfowl reserve, form a completely seperate garden to the […]