Activities in Wexford
Wexford offers a host of exciting outdoor activities and adventures that create precious family moments in stunning settings.
Whether you prefer the serenity of woodland walks, fairy gardens and hand-feeding animals or maybe the historic setting of manicured gardens and the tea rooms of a Victorian-era house.
Or, on the contrary, you may experience an action-packed afternoon of archery, karting and adventure golf to name just a few hobbies you might take home from holidays.
Hop on a river cruise, take to paddleboard, enjoy a family day kayaking in the Hook peninsula, or strap yourself into the driving seat for a karting adventure. All those activities are possible in Wexford.
There are also many indoor activities for those with a different taste in the fun. Loads of arts & crafts activities, 
All in all, there is no shortage of fun adventures in Wexford for everyone to choose from to suit all tastes and needs. See below to check out some of the great activities available in Wexford this Summer.
Visit Wexford
#BestForFun #BestForSun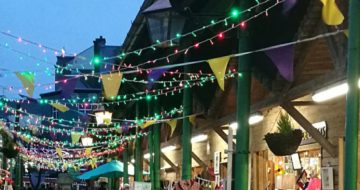 The Bullring Market
The Bullring Market at the heart of Wexford Town boasts a long and rich history. Discover art, handmade crafts, plants, fresh fruit & veg, coffee, cakes & snacks, antiques, books, jewellery, apparel, unique giftware, geek merch, massage and lots more besides!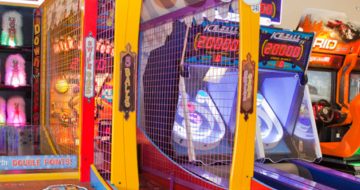 Flanagans Wharf Arcade
We are delighted to be open again and welcoming visitors to Courtown! Home of Family Entertainment and based in one of Ireland's most popular holiday resorts, Flanagan's is situated right in the centre of Courtown Harbour overlooking the Irish Sea. Established in 1967, we continue to keep things REEL around here by providing you […]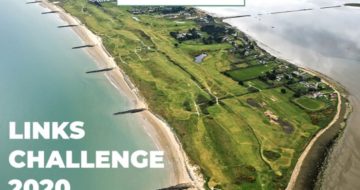 Club Choice Ireland Links Challenge 2020
A two-day golfing competition that's right on the Irish Seashore. The Club Choice Ireland Links Trophy takes you to the scenic town of Rosslare. The chic Coast Rosslare Strand hotel will be your host venue for a 3-night stay, offering relaxation and a friendly atmosphere. Just down the road, you'll find one of Ireland's hidden gems in Rosslare […]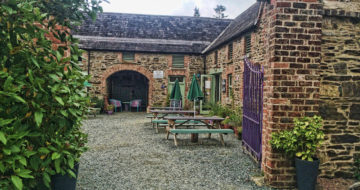 Wexford Lavender Farm
Irelands only dedicated Lavender Farm, we have 5 acres of lavender set out in two fields. A café, giftshop, plant sales (summer) playground and maze, woodland walks, animals, quad train ride for children, craft room (summer months).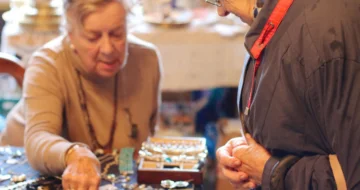 Antique & Craft Fair
ANTIQUE & CRAFT FAIR – Sunday 20th of September  One of Ireland's most popular antique and craft fair events is back! The house is open to the public showcasing some beautiful wares with more spectacular finds on the lawn.  All crafts and antique dealers are welcome to apply.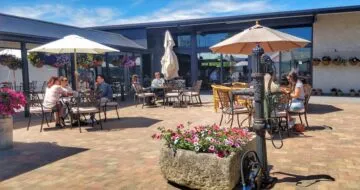 The Village at Wheelocks
The Wheelocks have been growing fruit at the family farm since the 1950s. Now we are delighted to welcome you to our farm to experience the Village at Wheelocks! Our newly developed 17-acre site is in a beautiful rural setting just outside Enniscorthy and easily accessed from the M11 motorway between Dublin and Wexford. […]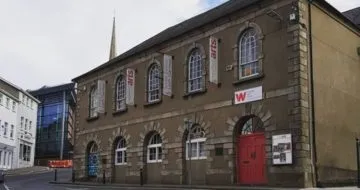 Wexford Arts Centre
Wexford Arts Centre based in the historic Cornmarket building was established in 1974, and we are very proud to be the oldest regional arts centre in Ireland. We have been providing art and entertainment for native and visitor alike ever since. We are thankful to all our supporters including main funding from Arts Council Ireland, Wexford County Council, Pobal and Wexford Local Development.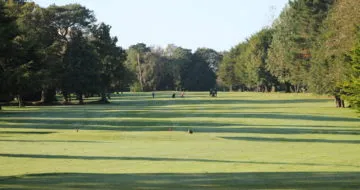 Enniscorthy Golf Club
Enniscorthy Golf Club is rich in history since opening in 1907 and promises to be one of Wexford's many pristine golf clubs. Set at the foothills of the Blackstairs Mountains this beautiful and scenic golf course will transport you to a nature-filled tranquil setting as soon as you drive through the gates. With its tree […]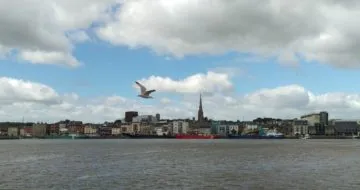 The South Wexford Coastal Tour
This is a full day guided tour of The Hook Peninsula, incorporating four stops along the way. May 1st-Aug 31st : The Hook Lighthouse, Tintern Abbey (lunch stop), Bannow Bay & The Irish National Heritage Park. Sept 1st-April 30th : The Irish National Heritage Park, Bannow Bay, The Hook Lighthouse (lunch stop) & The Kennedy […]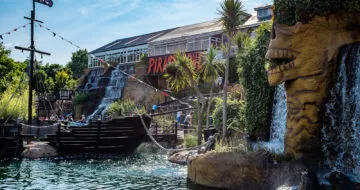 Pirates Cove
Ahoy Mateys! Come along to Pirates Cove for a great family day out. Enjoy a round of Adventure Golf on our 18 hole subtropical course winding through cascading waterfalls, giant caves and the pirate shipwreck out on our blue lagoon. Be the captain of your own bumper boat on the lake but beware of waterfalls, while the […]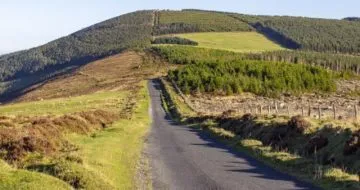 Wexford Cycling Trail
County Wexford is full of breathtaking coastlines, stunning countryside and historic sites that are ideal for cycling no matter what your level. The Eurovelo Cycling Route through South County Wexford is a gentle scenic route suitable for any level that takes you along some of the County's lesser known highways and byways from Rosslare Harbour […]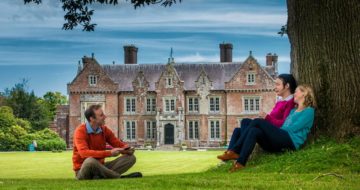 Wells House and Gardens
The Fairy Walk & Mogue's Enchanted Walk Discover the enchanted woodland creatures and Fairy folk at Wells House, two beautiful woodland walks full of magic and wonder. Children will be enthralled as they uncover hidden treasures within the spectacular landscape of magical plants and trees. Watch out for the wishing well, fairy doors and […]