Gap Arts Festival
Fri 9th August - Sun 11th August
The Arts Festival will be held in Ballythomas National School, Gorey, Co.Wexford. Enjoy poetry, film screenings and a variety of other workshops, events and activities. A small festival, but makes a hugely positive impact on the local community and surrounds.
Eugene O' Neill International Festival of Theatre
Wed 9th October - Sun 13th October
The Eugene O'Neill International Festival of Theatre in New Ross will be both a cultural and a civic celebration of the strong ties between Ireland and the United States exemplified by O'Neill's Irish heritage. Eugene O'Neill's father James, along with his parents and siblings, lived in nearby Tinneranny and emigrated from New Ross. Eugene O'Neill […]
Write by the Sea Festival
Fri 27th September - Sun 29th September
Write by the Sea is a festival of writing and reading, which takes place on the coast at Kilmore Quay, Co. Wexford. The weekend features guest speakers, q&a sessions with fellow authors and writers as well as an array of classes, showcases and workshops for people of all abilities.
New Ross Piano Festival
Wed 25th September - Sun 29th September
A much anticipated long weekend of music focussed on the piano, pianists and their enormous repertoire. Takes place in the small town of New Ross, in the South East of Ireland.
Wexford Food Festival
Sat 25th May - Sun 26th May
A family friendly festival of food and wine in the Viking town of Wexford. There will be events and activities for all ages during this fun-filled weekend.
Wexford Maritime Festival
Sat 29th June - Sun 30th June
Wexford Maritime Festival A family fun festival with lots to do and see for all ages. Take part in some of the water activities and children's events. Indulge in some delicious local food while enjoying the atmosphere of the live music. Visitors can also look forward to a helicopter and lifeboat displays on Wexford […]
Strawberry Roots Festival
Fri 31st May - Mon 3rd June
Strawberry Roots Festival – 31st May – 3rd June Strawberry Roots is a new three day festival of Roots music in all its forms organised as part of the Strawberry Fayre weekend in Enniscorthy. For more details, updates and announcements keep an eye on our Facebook page here.
Blackstairs Blues Festival
Fri 13th September - Sun 15th September
Blackstairs Blues Festival The Blackstairs Blues Festival Enniscorthy, is Ireland's longest running Blues festival. Electric, Classic and Delta Blues are among the many musicians along the Pub Gig Trail throughout the town of Enniscorthy.
Streams of Bunclody
Fri 19th July - Sun 21st July
Streams of Bunclody Festival – July 20th – 22nd 2019 Bunclody Festivals showcase local Artisan Food and products, Tourism, and the Arts. Our 2017 Streams of Bunclody Festival received excellent feedback and an award.
Enniscorthy Rockin' Food Festival 2019
Fri 2nd August - Mon 5th August
Rockin' Food Festival 2019 – 2nd – 5th August After a hugely successful 2018 Festival, we are delighted to announce that #rockinfood2019 will be taking over the streets of Enniscorthy, Co. Wexford once again from August 2nd -5th 2019. Wexford's ultimate Summer festival blends the perfect mix of the things we love most about […]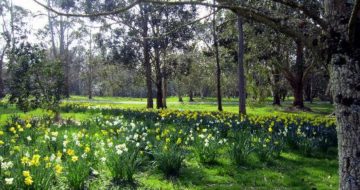 JFK Arboretum
Dedicated to the memory of U.S President John F. Kennedy, the John F. Kennedy Memorial Park stretches across 623 acres, near New Ross in County Wexford. This tranquil arboretum features over 500 different rhododendron and azaleas and an internationally important collection of over 4,500 different trees and shrubs, some of which are very rare. A […]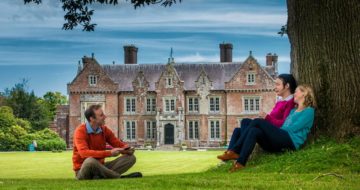 Wells House & Gardens
Waiting to be explored is Wells House & Gardens, a Great Victorian House and Gardens in the heart of Wexford, delivering the promise of Ireland's Ancient East. With two enchanted, interactive woodland walks, a living house tour, craft courtyard, terrace gardens, archery, clay pigeon shooting, falconry, an adventure playground and animal farm with falconry centre […]