Restaurants in Wexford
From Top Chef and awarded restaurants to delicious chippers, Wexford has an unrivalled reputation for offering a diverse variety of culinary options for you. 
When comes to Wexford food, expect to find multiple eateries where local produce is used in every dish, mouth-watering menus, freshness and quality. 
Don't miss Wexford famous rissoles, our hidden chipper treasure. A combination of chips mashed up, cooking oil, herbs and bread or batter, then fried. There are also posh versions of the rissole for demanding taste buds.
Check now the restaurants in Wexford and find the best option for a romantic dinner in a fine restaurant, a friend or family reunion lunch or an alfresco supper.
Visit Wexford
#BestForFun #BestForSun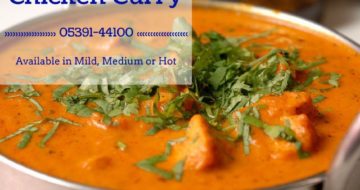 The Holy Grail
Renowned for its curry dishes, the Holy Grail is a wonderful restaurant in the heart of Wexford Town, Ballindaggin, New Ross and Enniscorthy Town. The Holy Grail also offers other internationally-inspired cuisines at a reasonable price. Opening Times: Open 7 days a week with varied times during this unprecedented time. Check up on […]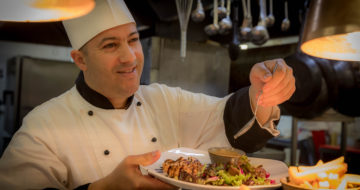 Grain and Grill Restaurant at the Maldron Hotel
Dine in style at Grain & Grill Restaurant at Maldron Hotel Wexford. The team have specially selected menus that change daily to ensure only the freshest produce is used. Crafty Kids and Young Diner menus ensure that the younger kids are well looked after.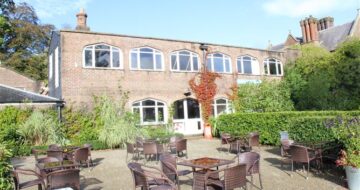 The Brambles Restaurant
As part of your visit to the award-winning Wells House and Gardens, Brambles Restaurant you can enjoy the great taste of artisan hand produced food, and award winning coffee from the team of train baristas in the beautiful setting of the Wells Estate.  The Brambles team love what they do and  think it shows in […]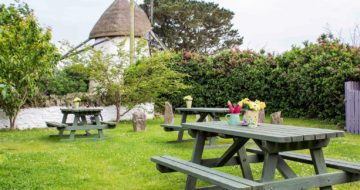 Meyler's Millhouse Bar & Restaurant
At the Millhouse Bar & Restaurant, we pride ourselves on serving quality home-cooked food at reasonable prices. The relaxed atmosphere, friendly and courteous service combined with tasty food will make for a truly enjoyable experience. Locally caught fish and standard family favourites feature on the traditional menu. The Peking Asian Street Food Menu provides an […]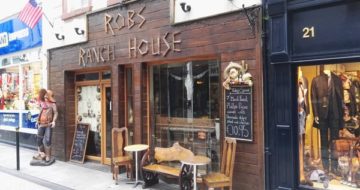 Rob's Ranch House Restaurant
Rob's Ranch House is located right in the heart of Wexford Town so if you're looking for somewhere to eat before you hit the town, head on down to us!! Enjoy a laidback, friendly atmosphere in our Western Cowboy Style Restaurant where we serve a wide range of dishes like pastas, steaks, pizzas, fajitas and […]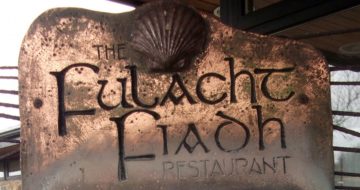 The Fulacht Fiadh Restaurant
 The Fulacht Fiadh Restaurant is a self-service restaurant nestled within the picturesque surrounds of The Irish National Heritage Park, This unique dining venue overlooks the Crannóg and lake with an outdoor seating area on the terrace.  Traditional home-cooked food is served throughout the day with early morning snacks and a full lunch menu with vegetarian options.  A children's menu […]