Here are seven places to eat dinner around County Wexford
Selecting the right place to have a delicious dinner is always on the mind before visiting an area. Spending time in the cornerstone of Ireland's Ancient East offers you so many adventures to suit many groups of people. It could be a day at the beach swimming and building sandcastles with your family, a day's shopping with friends, a day in the car seeing our rugged coastlines, heritage parks and cultural sites. Picking a restaurant for the right occasion is always hard to do without knowing some inside information.
Below in no particular order, we have compiled seven of the best restaurants in Wexford loved by locals and regular visitors. The list has a great mix of places, with some offering a casual setting to suit families and big groups to a more formal style of eating where you can have an intimate dining experience. All places below are big supporters of using Wexford and Irish produce and indicate this through their menus offering a great #TasteWexford experience. Many restaurants here have won well-respected national and international awards for their cooking and hospitality.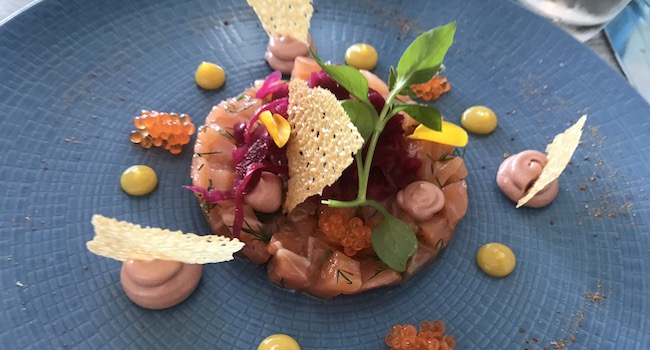 Located on Custom Quay overlooking the Irish Sea and Wexford's famous Mussel Trawlers, La Côte is a contemporary seafood restaurant owned and run by Michelin-trained chef Paul Hynes and his wife Edwina.
Offering Irish seafood with a modern European influence, La Côte allows Paul to showcase his love of seafood cuisine as chef/patron and where Edwina, as a restaurant manager, ensures a welcoming and attentive service. Our menus are inspired by the fresh local produce we can gather from land and sea, and we are proud to work with dedicated food producers, farmers and chefs.
La Côte's many accolades to date include Seafood Restaurant of the Year 2016 by the Georgina Campbell Ireland Guide and, more recently, Best Restaurant and Best Chef for County Wexford at the 2018 Irish Restaurant Awards
 is the newest addition to the Gorey restaurant scene. Owned and run by chef Andrew Duncan, Andrew strives to find the best local ingredients of the season and prepares them to the highest standards in a relaxed, approachable atmosphere- giving his guests a fine dining experience without the "fine dining" pretentiousness.
Andrew prides himself on personalising the dining experience- he is the only Chef on duty in his small kitchen & he changes his menu on a weekly basis.
The menu at Table Forty One consists of 4 starters, 5 main course options, 2 desserts & Cheeseboard.
Andrews' signature Fillet steak is a specialty served with Mushroom & Smoked Bacon Jam.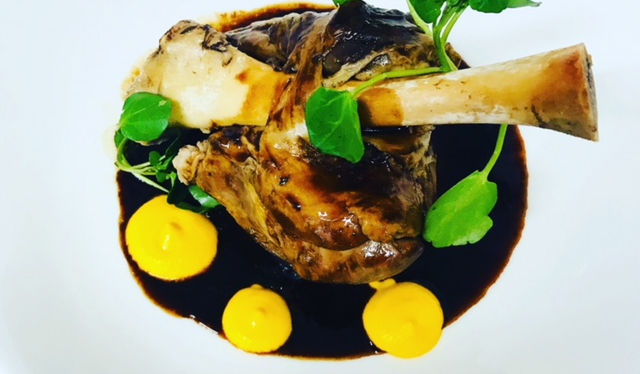 The Strand Cahore is in a unique position overlooking the safe swimming beach and pier at Cahore Point with sweeping views over the sea to Wicklow Head.
Their ethos is simple, traditional and honest food. They prepare a small menu focusing on countrywide artisanal farms and producers where possible. They produce their own breads, sauces, dips, patés and desserts daily in a traditional homemade fashion and cook all of our dishes to order to achieve the highest quality & freshness. T
They are a dog-friendly establishment, so you can bring your pet pooch along too.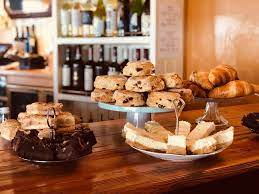 Offering both takeaway and sit down food, The Little Saltee Restaurant is situated in the heart of Kilmore Quay. Renowned for their freshly prepared fish and homemade chips, they only use the best quality locally sourced produce. Awarded as:
BEST FISH & CHIPS – IRELAND
YesChef Irish Takeaway Awards 2019
IRISH TAKEAWAY OF THE YEAR
YesChef Irish Takeaway Awards 2019
BEST FISH & CHIPS – LEINSTER
YesChef Irish Takeaway Awards 2019
TAKEAWAY OF THE YEAR
South East Radio Customer Excellence Awards 2019
BEST FISH N' CHIPS ESTABLISHMENT
The Food Awards 2019
The perfect choice for a casual Dining  Experience in the Heart of Wexford's Main St. The Restaurant and Cafe features fresh quality food prepared daily in our kitchens, specialising in healthy food choices and selections for Vegans and Vegetarians, plus the best coffee in Wexford.
The overall feeling of the Restaurant @ Westgate Design is one of a friendly relaxed atmosphere where you can enjoy a freshly brewed mug of coffee with some of our home baking, or enjoy lunch with friends or work colleagues. The 150 seater restaurant has been inviting people to pull up a chair with us since they opened their doors in 1996.
The Ashdown Park Hotel Wexford has award-winning cuisine throughout its restaurants in Gorey. We can truly boast of bringing produce from Farm-to-Fork as much of our produce is nurtured naturally on the hotel's own Redmond Farm minutes away. Choose from our selection of restaurants if dining in Wexford.
The AA Rosette-awarded Rowan Tree Restaurant is an elegant, spacious and contemporary restaurant, filled with beautiful art and a view overlooking a rooftop garden.
Under the watchful eye and culinary creativity of our head chef, Val Murphy, you will be able to enjoy seasonal dishes made with produce from the hotel's own Redmond Family Farm and other local artisan producers. The freshest of ingredients are delivered straight to the kitchens daily. Important to us is the provenance of food and you can be sure that the quality of the food served in the Rowan Tree restaurant and hotel bars is second to none, with the taste of nurtured farm produce in dishes created for your enjoyment guaranteeing full flavours and freshness.
Named Atmospheric Restaurant of the Year in 2017 by one of Ireland's leading hospitality guides, Georgina Campbell Guides, The Duck Terrace Restaurant & Café is located in the restored courtyard buildings on the grounds of Marlfield House. This casual restaurant has only been opened since 2015 but the Bowe family has been welcoming guests through the beautiful ornate gates for over thirty-five years. Marlfield House is one of Ireland's most luxurious historic country house hotels.
The Terrace is a beautiful space with its long dining room, high ceilings, old exposed brickwork, open fire and long glass windows overlooking the outdoor paved dining area and their extensive colourful gardens. Here you might find their resident peacocks and other two-footed animals casually walking around. It is definitely a beautiful place to spend an evening with family and friends. If it is warm and sunny, the outdoor area is a magical spot to watch the sun go down.
Here you will find an abundance of fruit and vegetables on the menu from their own kitchen garden with happy roaming eggs coming from their neighbours Samuel and Maurice Allen. The Duck Terrace is particularly known for their sharing boards for starters, delicious sides, and moreish desserts. Cocktails are beautiful here with a superb wine list.