Restaurants in Wexford
From Top Chef and awarded restaurants to delicious chippers, Wexford has an unrivalled reputation for offering a diverse variety of culinary options for you. 
When comes to Wexford food, expect to find multiple eateries where local produce is used in every dish, mouth-watering menus, freshness and quality. 
Don't miss Wexford famous rissoles, our hidden chipper treasure. A combination of chips mashed up, cooking oil, herbs and bread or batter, then fried. There are also posh versions of the rissole for demanding taste buds.
Check now the restaurants in Wexford and find the best option for a romantic dinner in a fine restaurant, a friend or family reunion lunch or an alfresco supper.
Visit Wexford
#BestForFun #BestForSun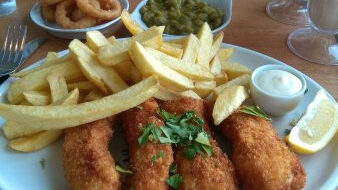 The Little Saltee Restaurant & Takeaway
Offering both takeaway and sit down food, we are situated in the heart of Kilmore Quay. Renowned for our freshly prepared fish and homemade chips, we only use the best quality locally sourced produce. Awarded as: BEST FISH & CHIPS – IRELAND YesChef Irish Takeaway Awards 2019 IRISH TAKEAWAY OF THE YEAR YesChef Irish Takeaway […]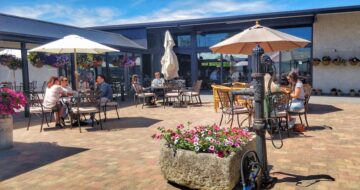 The Village at Wheelocks
The Wheelocks have been growing fruit at the family farm since the 1950s. Now we are delighted to welcome you to our farm to experience the Village at Wheelocks! Our newly developed 17-acre site is in a beautiful rural setting just outside Enniscorthy and easily accessed from the M11 motorway between Dublin and Wexford. […]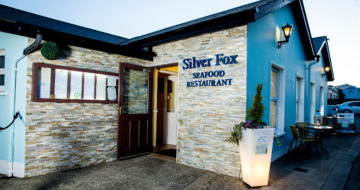 The Silver Fox Seafood Restaurant
The Silver Fox Seafood Restaurant established in 1991 has built up an enviable reputation for the quality of their culinary delights and hospitality. Nestled in the picturesque seaside fishing village of Kilmore Quay, the Silver Fox was originally a sandstone beach stone cottage. The restaurant retains part of the original building, in a space now […]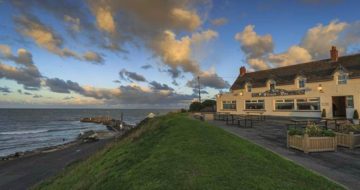 The Strand Cahore
The Strand Cahore is in a unique position overlooking the safe swimming beach and pier at Cahore Point with sweeping views over the sea to Wicklow Head. Our passion for food is translated in our menu, focusing on freshness, flavours and colours. We are a young, family run business and our ethos is simple, traditional, […]
La Côte Seafood Restaurant
We suggest that reservations be made online as contact tracing and card details are required. At present we can only offer an adult-only dining experience in our restaurant. If we are fully booked, you can email frontofhouselacote@gmail.com to be placed on the cancellation list.  Restaurant Opening Hours 3rd of July Dinner, Friday- Sunday 5 […]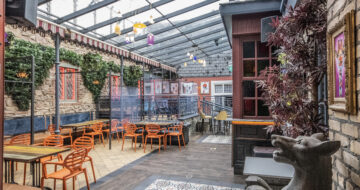 Crown Bar
The Crown Bar, a modern twist to an age old tradition.  The Crown Bar opened its doors in 2015 and was recently refurbished in February 2020. It was inspired by a European cosmopolitan culture complementing the old world charm of the bar.  You will find cosy booths, a mix of modern and traditional furniture […]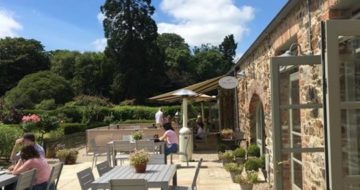 The Duck Terrace Restaurant at Marlfield House
The Duck Restaurant has restored courtyard buildings including a coach house, potting shed and gardener's tool shed situated on the grounds of Marlfield House. The restaurant is located in a long stone building with French doors opening onto a sandstone terrace overlooking the kitchen garden filled with vegetables, soft fruits, a plethora of herbs and […]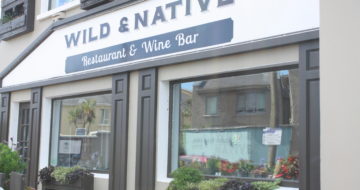 Wild and Native Seafood Restaurant
Multi-award-winning restaurant serving the freshest of local produce   Jodie & Fergal Dempsey bring the freshest of local produce to their Seafood Restaurant. Whether it has been caught in the Wexford sea, providing the finest of Wexford meats or fresh vegetables picked from Wexford farms we have you covered. We specialise in the freshest […]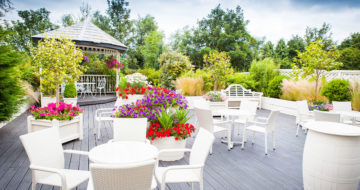 Ivy Bar and Cafe at Ashdown Park Hotel
The Ivy Bar & Cafe serves up a delicious breakfast, lunch, carvery and bar food menu in the luxurious surroundings of the Ashdown Park Hotel Gorey Wexford.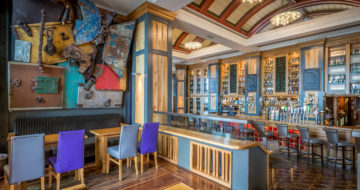 Ballast Bank Bar and Grill at Talbot Hotel Wexford
Southern Comforts  The Ballast Bank is a rather curious man-made island in Wexford Harbour opposite the Talbot Hotel Wexford. It was erected to provide a place for loading and unloading ballast, which was essential to stabilise ships sailing without cargo. Both the Talbot Hotel and the Ballast Bank were constructed in 1905 and so it […]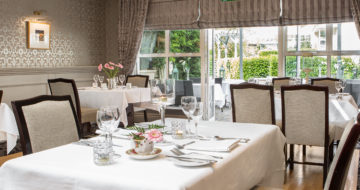 Seasons Restaurant at Whitford House Hotel
At the elegant and multi-award winning Seasons Restaurant, the food is excellent and the choice is varied, catering to all types of palates. This Wexford restaurant offers a wide range of seasonal menus to reflect the availability of fresh local artisan producers and is renowned for its warm welcome and professional service. Seasons Restaurant is open Friday […]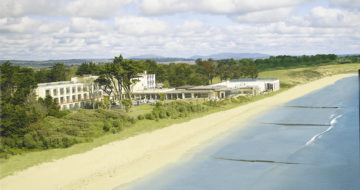 La Marine Bistro at Kelly's Resort Hotel
The informal and casual atmosphere of La Marine Bistro at Kelly's Resort Hotel Wexford, offers a unique and alternative dining experience. The food is full of flavour and simply executed offering guests the best French Bar/Bistro in Wexford.  The restaurant seats 70 people and is opened 7 days a week for Lunch and dinner. LUNCH: 12.30pm […]